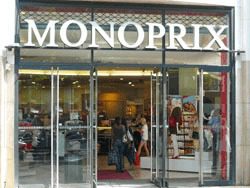 French supermarket chain Monoprix, a subsidiary of the Casino Group, has implemented the TXTPlanning solution to support merchandise and assortments planning on an international scale across multiple channels. The supermarket operates approximately 500 brick-and-mortar locations in France, as well as numerous store formats offering a wide range of food, fashion, beauty and leisure products in 85 outlets abroad.
TXTPlanning is designed to synchronize planning practices across all business channels.
"Retailing — and especially so in fashion — requires great agility," said Guillaume Delestre, Planning and Optimization Director at Monoprix. "It is essential for IT systems and planning tools to support such a dynamic scenario."
Monoprix has recently adopted numerous multi-channel formats, including both a mobile and online shopping solution. TXTPlanning can discern which products are destined for each channel, and support simulation and analysis at all levels and dimensions. Before implementing TXTPlanning, this process would have been done manually, and entered separately.