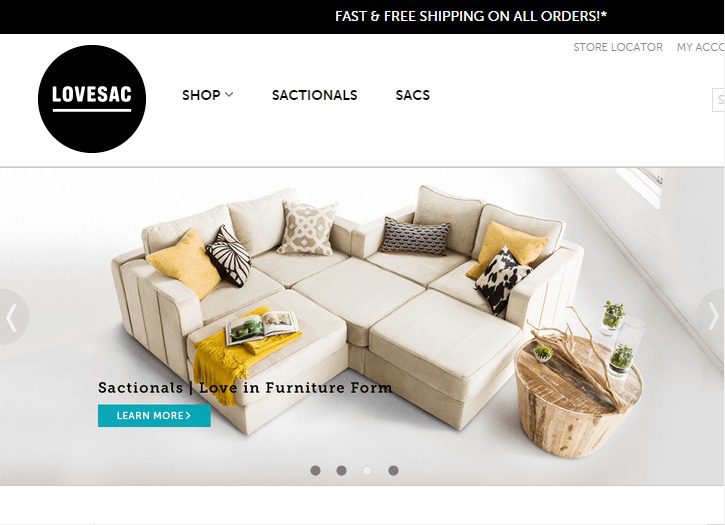 Lovesac, a designer and retailer of furniture and home accessories, has deployed cloud-based ERP software from NetSuite for numerous areas of the business, including: inventory and order management; CRM; POS and customer service.
Since going live with NetSuite, Lovesac has improved end-to-end business processes and has seen continued a year-over-year revenue growth of 50%. Using the solution, store associates have access to real-time data on customer history, inventory availability, order placement and management, and customer support, while the NetSuite POS solution processes in-store transactions.
Because NetSuite is specifically designed to handle high order volumes placed on e-Commerce sites, the retailer can use the platform to keep pace with growing order volumes while managing inventory, improving internal productivity, minimizing inventory costs and gaining new insights into key operational and financial metrics.
NetSuite also provides Lovesac with visibility into real-time stock levels across multiple warehouse and store locations, so the retailer knows when to replenish items.
"NetSuite is helping us transform how efficiently and effectively our company is run," said Ryan Johnson, COO of Lovesac. "We now have 360-degree visibility into inventory and customer transactions across all channels, which is essential in providing a holistic omnichannel commerce experience and ensuring a high degree of customer satisfaction that drives loyalty and repeat business."