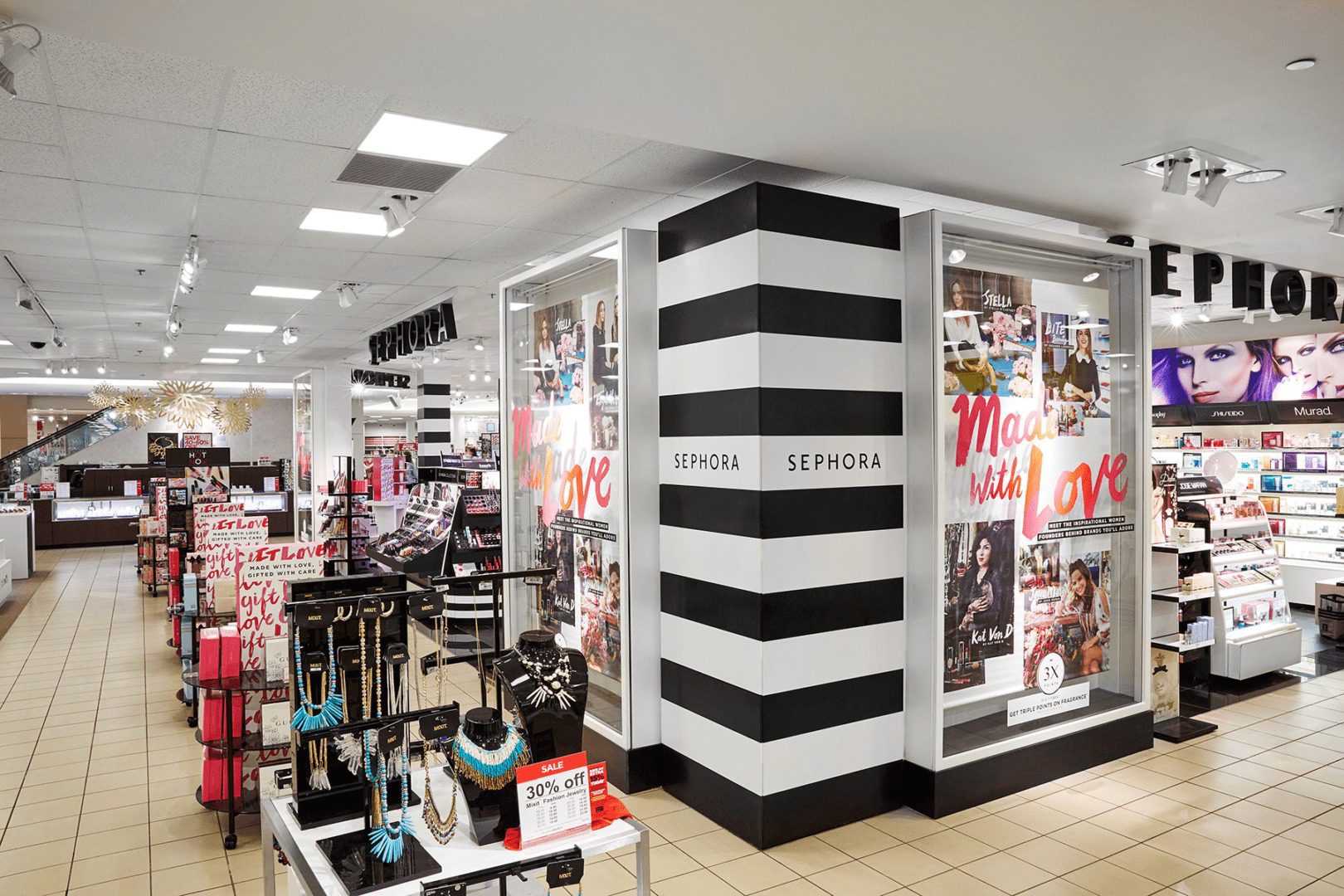 JCPenney plans to add Sephora locations to an additional 25 stores beginning May 1, 2015 due to the success of their business partnership, which began in 2006. To date, more than 500 JCPenney locations offer a full-service Sephora within the store.
Six of these existing Sephora inside JCPenney locations also will expand and feature approximately 3,000 square feet of space dedicated to makeup, skincare, fragrance and accessory products. These locations each will include a Sephora Beauty Studio, where shoppers can receive complimentary mini-makeovers.
"Sephora is one of the most powerful and exciting beauty concepts in the world, and we want to leverage that reputation to drive the growth of Sephora inside JCPenney," said Ivy Spargo, SVP and General Merchandise Manager for Sephora inside JCPenney. "Sephora is not only an important part of our center core strategy, but also a differentiator that helps set us apart from the competition. With the addition of these locations, we are providing clients with a unique and compelling in-store beauty experience, while generating a wealth of cross shopping appeal."
Sephora inside JCPenney occupies between 2,200 and 2,600 square feet in the center of each store. Each location is designed to provide an open-sell environment where shoppers can touch, smell and sample products while working with trained beauty consultants to find products that suit their specific needs.
"Working with JCPenney has proven to be a valuable partnership that represents one of our largest growth initiatives in the U.S.," said Satish Malhotra, EVP for Sephora inside JCPenney, Canada and Latin America. With the collaboration, "we are able to reach more markets where Sephora does not exist and introduce prestige makeup, fragrance and skincare brands that may not be available in many of these cities."