Seeking to provide a physical platform to showcase creations from Emirati and Arab designers and artists, Mall of the Emirates has launched a pop-up market — Ramadaniyat — for the Islamic holy month of Ramadan. Located within its Emirati cultural hub, Zeman Awwal, the market, open April 12-30, 2022, will celebrate Ramadan traditions through jewelry, fashion, arts, crafts and culinary experiences.
Located near the Mall of the Emirates' valet parking entrance, Ramadaniyat combines modern and traditional arts along with daily entertainment and compelling shopping experiences, with various food and beverage options available after Iftar, the traditional breaking of the daily fast. Unique handmade pieces by artisans and craftspeople will be available along with movies for kids and families.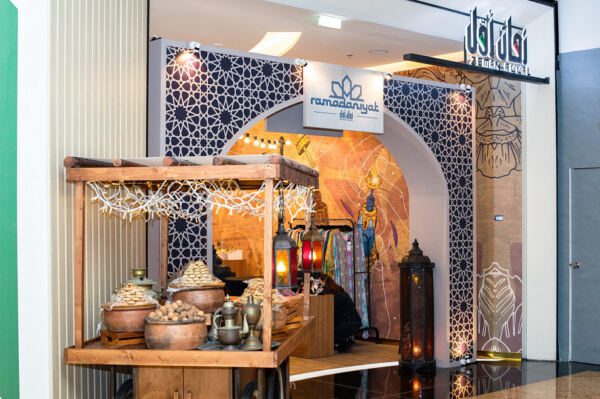 "Ramadan encourages the wider community to pause, observe and reflect on where they have been and where they are going," said Hussain Moosa, Majid Al Futtaim Properties – Director, Mall of the Emirates in a statement. "Ramadaniyat keeps the spirit of connection between the history and contemporary day alive, offering even more moments for joy and inspiration as we come together to celebrate the holy month."
Visitors also can immerse themselves in Zeman Awwal's nine unique cultural hubs, located in an 11,800-square-foot space and including an Emirati souk, art gallery, Majlis Cinema and a costume exhibit in collaboration with The Zay Initiative.