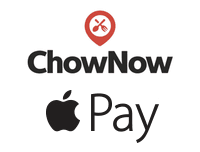 ChowNow, an online ordering solution and smartphone app developer for restaurants, will offer Apple Pay as part of its platform, making it the first online ordering program to offer the payment technology. All ChowNow client ordering apps will accept Apple Pay by January 2015.
With the Apple Pay integration, ChowNow will enable diners with an iPhone 6, iPhone 6 Plus or Apple Watch to complete orders with a fingerprint instead of manually inputting their credit card numbers and billing addresses. As a result, restaurants will be able to provide ease and convenience to customers, helping to boost satisfaction and overall order volumes.
"By giving independent restaurants access to the latest in technology at an affordable price, we are upholding our mission of helping them compete with larger chains," said Chris Webb, CEO of ChowNow. "We will update each restaurant's native app to include Apple Pay at no additional cost, so restaurant owners can focus on operating their businesses."
Restaurants who provide Apple Pay will be able to reach nearly 30 million Americans who will have access to Apple Pay by the end of the year.