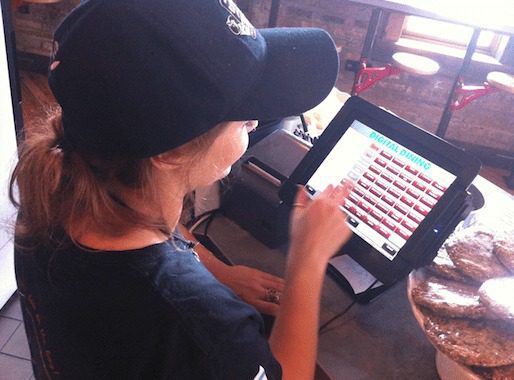 Butcher and the Burger, a Chicago-based "build your own burger" restaurant, has seen success since rolling out a mobile POS solution that includes Infinite Peripherals, Inc. (IPC) hardware and Digital Dining software.
Upon implementing the IPC Infinea Tab 2 device for iPad 2 and DD Mobile Digital Dining software, Butcher and the Burger has cut line times in half, improved customer service and established more efficient and organized reporting processes.
"We approached Digital Dining and Infinite Peripherals because we wanted an mPOS system based on iPad technology, and they delivered the best system when it comes to customized orders," said Preston Owen, General Manager of Butcher and the Burger. "Our menu is based upon 'building your own burger,' so we needed a flexible POS system with many options for order customization all on one screen."
With the mobile POS solution, employees can customize orders by tapping into the "instructions" option. This feature has helped improve order accuracy, according to a company press release. Although orders are typically placed at a counter, employees can easily venture to tables and take orders using their iPads as needed.
The joint solution from Digital Dining and Infinite Peripherals also provides Butcher and the Burger with detailed reporting features, allowing restaurant owners and managers to track hourly and daily sales, inventory, employee clock-ins and clock outs, labor reports, pay periods and more.