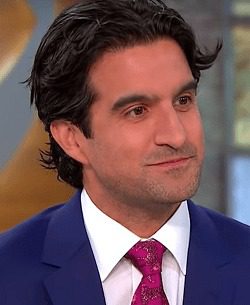 In a LinkedIn missive headlined "A Love Letter to Walmart," Bonobos founder Andy Dunn, Senior VP of Digital Brands at Walmart, announced he would be leaving the retail giant in early 2020. Dunn will remain with Walmart through January 2020, working with brand and merchandising leadership to ensure a smooth transition, according to a Walmart spokesperson quoted by CNBC.
Discussing his tenure at the company, which he joined in June 2017 when Walmart bought Bonobos, Dunn wrote:
"What I am certain of is how much I gained from my time at Walmart. I learned a lot more about retail transformation in the digital age at the world's biggest company. I watched our strategy evolve as we uncorked our unique advantages on a new omni playing field — and began to identify where we aren't just catching up, but where we are winning. The momentum with online grocery pickup opened my eyes: our thousands of supercenters are an asset nobody else has, so let's use them. In our digital brands group, that led to development of a strategy built on omni, as we married our talent with the power of Walmart distribution to build brands like Allswell. With my departure, that incubator will now be plugged directly into the Walmart mothership."
In his letter, Dunn also credited "the enormous power of a culture built with a singular focus: the customer," as a motivator behind Walmart's October 2018 purchase of Eloquii, "a leading plus size fashion company committed to serving a customer who deserves better."
Dunn provided no information about the reasons for his departure or his future plans. Walmart has had mixed results with its online retail acquisitions; reports surfaced in July 2019 that the retailer was facing up to $1 billion in e-Commerce losses, and in October Walmart sold ModCloth to investment platform Go Global Retail.