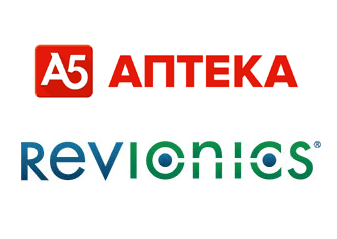 A5 Pharmacy Ltd., a pharmacy chain operating more than 700 locations in Russia, has selected Revionics Price Optimization and distribution partner SmartService Ltd., in an effort to improve price management, planning and optimization capabilities.
With Revionics, A5 Pharmacy is positioned to better analyze customer demand and shopping preferences at the store and SKU levels, allowing the pharmacy chain to execute localized, shopper-centric pricing, improve customer value and drive additional margins in targeted areas.
A5 initially started its price optimization deployment in 2014 with 17 categories applying price recommendations each week. After seeing a profit increase in these specific categories, A5 has expanded its deployment.
"We are confident that Revionics is the right partner for us and we were impressed with their solution's proven track record, ease of use and scalability, while SmartService is an expert in price optimization methodology and is capable of delivering change and project management services," said Armine Danelyan, Director of Finance at A5. "There are many regulations that we need to comply with, so it was also imperative that we find a solution with a comprehensive set of management capabilities in addition to optimization."
The Revionics optimization process integrates internal and external data, business rules and operational constraints with price image, strategic and financial objectives. The solution is designed to enable retailers to adapt their pricing strategies and tactics to constantly changing shopper and competitor behavior.