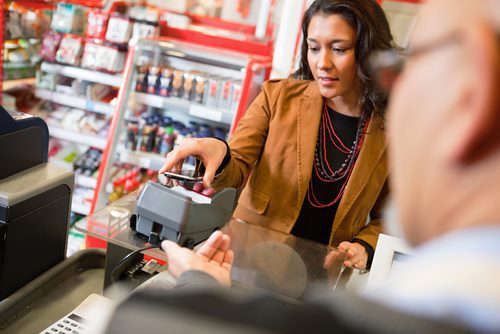 Shoppers today are only most loyal to the brands and retailers that offer access to commerce from anywhere and at anytime. Moreover, shoppers are demanding that all brand and product interactions are tailored to their individual wants and needs, according to new research from Oracle.
The rearch, titled: The New Retail Democracy, found that consumers are demanding better access to information, product and process. Up to 73% of consumers also noted the importance of "Individual Retail," which ensures interactions are relevant to consumers based on their interests, requirements and purchase history.
Oracle commissioned the survey in December 2013 to explore the shopping prefernces of 4,500 consumers in Brazil, China, France, Germany, Japan, Russia, South Korea, the UK and USA.
Key findings from the study point to retailers needing to prioritize investments that enable a commerce anywhere business model. Other results include:
82% of consumers believe new technology is vital to their retail experiences, and are using multiple touch points to complete their shopping journeys.
93% of consumers want to understand availability of products, and 58% rate this capability as more important than price;
46% of respondents said they were more loyal to retailers that provided information about product availability; and
92% of consumers won't wait for a product if it is out of stock; 88% indicated that they will purchase the product elsewhere.
"As consumers continue to dictate how, when and where they make purchases, Oracle believes that providing commerce anywhere is imperative for retail success." said Mike Webster, Senior Vice President and General Manager of Oracle Retail. "Retailers need to invest in aligning and integrating retail processes with the needs of individual consumers to compete and grow effectively in the New Retail Democracy."
In the coming weeks, Oracle will share detailed regional analysis of the research through a series of events and reports.
Click here to access more information and detailed research findings.