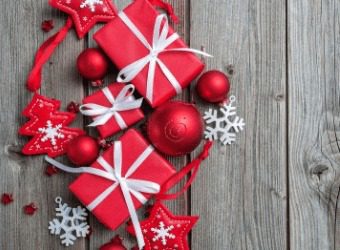 More than half (56.6%) of consumers celebrating the holidays already have started shopping by early November, up from 54.4% last year, according to research from the National Retail Federation (NRF).
The NRF Consumer Holiday Spending Survey indicated that this year's total represents a 16% increase over 2008, when less than half (49%) had begun shopping this early in the season. This year's percentage is the highest recorded since NRF began tracking this data.
"Thanksgiving weekend shopping has evolved tremendously over the past few years and can no longer be seen as the 'start' of the holiday season, though there's no question it's still important to millions of holiday shoppers and retailers of all shapes and sizes," said Matthew Shay, President and CEO of NRF. "There is a real sea change happening in retail when it comes to the how, when, where, and why of holiday shopping. Consumers today are looking for great prices and value-add promotions earlier than ever before, and retailers have answered these demands in several different ways already this holiday season."
The younger the shopper is, the more likely they are to spend earlier. Shoppers aged 25 to 44 are the earliest consumers, with 64.9% buying in early November, versus 62.1% of 35- to 44-year-olds also starting then. Women (58.4%) have a slightly higher tendency to start their holiday shopping earlier than men (54.6%).
"While there are many 'Type A' holiday shoppers who love to get an early start on their wish lists, it's also likely some of the early shopping we've seen has been in the form of 'self-gifting,' and there's no question millennials love treating themselves to something when the price is right," said Pam Goodfellow, Principal Analyst and Consumer Insights Director at Prosper Insights & Analytics. "And, with Thanksgiving, Black Friday and Cyber Monday still to come, holiday shoppers of all ages are still in for a treat when it comes to unbeatable promotions."
The data also reveals that younger shoppers seem to be fonder of the promotions and offers retailers provide: 58.9% of 18- to 24-year-olds and 54.5% of 25- to 34-year-olds agree retailers' deals have either been excellent or good. Among shoppers of all ages, only 40.1% rank the deals as excellent or good, while another 34.8% rank them as average.
Deals aren't the only factor to consider when it comes to purchasing holiday gifts; online searches and social media also serve as key drivers. Almost half (46.9%) of consumers will use an online search to find their gifts, and 35.4% will look to advertisements to help shape their decision. Additionally, 30% will read catalogs, while 31% will use TV advertisements for inspiration.