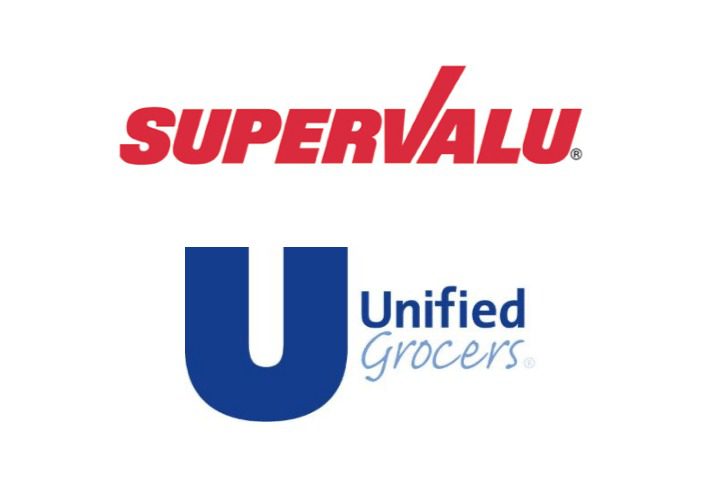 Supervalu has acquired wholesale grocery and specialty distributor Unified Grocers in a transaction valued at approximately $375 million, consisting of approximately $114 million in cash for 100% of outstanding Unified stock. As part of the deal, Supervalu will assume approximately $261 million in debt.
The acquisition expands Supervalu's wholesale distribution business to the West Coast, where the company currently operates only a single distribution center in Tacoma, Wash. Most of Supervalu's operations are in the Midwest, East and Southeast U.S.
The two grocery wholesale organizations had combined sales of approximately $16 billion in 2016. Together, Supervalu and Unified operate 24 distribution centers supplying customers in 46 states, serving a combined customer base of more than 3,000 stores.
Unified's largest customer is Cash & Carry, a Portland, Ore.-based chain of discount warehouse groceries spread over five Western states.
Supervalu sold off former grocer subsidiary Save-A-Lot for $1.365 billion in December 2016, suggesting that the company may be focusing less on retail supermarkets and more on the wholesale business. While Save-A-Lot had accounted for 26% of Supervalu's annual revenue, the sale of more than 1,300 stores relieved Supervalu of the heavy burden of operating a discount retailer.
Upon completion of the acquisition, Unified will expand its Market Centre division, which provides specialty and ethnic products to independent customers.
"Unified's members and customers operate some of the country's most exciting and progressive Hispanic and multiple other ethnic formats, specialty, gourmet, natural/organic, price impact and traditional stores," said Mark Gross, President and CEO of Supervalu in a statement. "They complement our existing customer base and we look forward to facilitating collaboration and innovation across such an impressive collection of creative merchants."
While Supervalu said it expects to spend $60 million on transition and integration costs in the first two years after the deal closes, the company also expects to save $60 million per year in the cost of running the combined operations within three years.