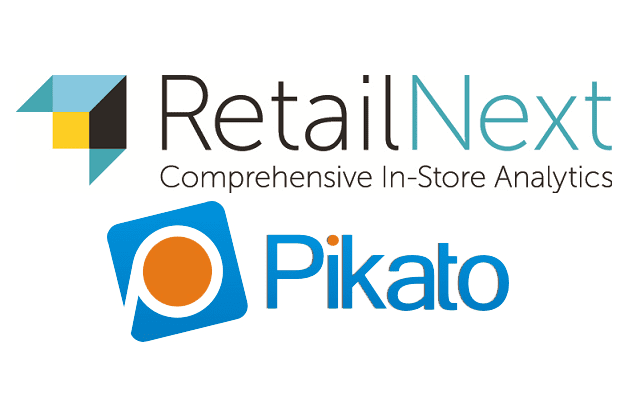 On the heels of receiving $125 million in funding in the spring of 2015, RetailNext has acquired Pikato, a cloud-based integrated mobile marketing solution designed to personalize the customer experience. The Pikato solution has been deployed in more than 4,000 stores, reaching millions of users, noted Alexei Agratchev, CEO of RetailNext, in an exclusive interview with Retail TouchPoints.
Using Pikato, retail customers have experienced an 8X increase in coupon redemption, 2X increase in basket size, and a 10% boost in profit margin, according to the press release announcing the acquisition. The combination of the two solutions is set to "bring in-store analytics to life," said Jesus Sanchez, CEO and co-founder of Pikato.
"RetailNext delivers trillions of data points from over three billion anonymous shopper visits annually," explained Agratchev, "and with the addition of Pikato, those data points now empower the delivery of relevant, personalized communications and promotions to shoppers as they shop."
RetailNext and Pikato have been working together for the past several months, prior to the acquisition. As partners, the two firms have several retail companies as joint customers, including Sears/Kmart. Several other pilots are under way but cannot be announced publicly, explained Sanchez.
Quick Implementation Requires No Integration
The Pikato solution does not require shoppers to download a new app. Pikato delivers content via the mobile channels shoppers already use. Retailers can choose to communicate with customers via systems and solutions already in place, including: SMS and MMS, mobile apps, mobile web site, local search, push notifications and store beacons.
The Pikato platform is SaaS and cloud-based technology that features a graphical user interface (GUI), which allows retailers to configure and manage mobile marketing in real time.
The combined RetailNext/Pikato solution, named Targeted Marketing & Engagement™, enables the ability to:
Plan and execute targeted mobile interactions;
Deliver more relevant and effective offers; and
Enable 1:1 personalized engagements across all channels.