More and more consumers will be visiting retailers' web sites via their mobile devices this holiday season, according to new research from Adobe. Mobile will account for more than half (53%) of consumer visits, with desktops and laptops accounting for the rest, according to the ADI Holiday Report.
The report also showed that the key days for mobile growth will be — to virtually no one's surprise — Thanksgiving, Christmas, Black Friday and Cyber Monday.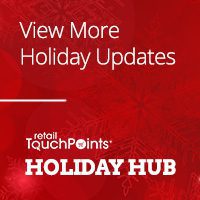 "Cyber Monday has always been a shopping day for desktop, but the growth of mobile indicated that people are more comfortable browsing/shopping on mobile devices," said Becky Tasker, Managing Analyst for Adobe DI, during a virtual press conference detailing the report's findings.
While mobile will account for 53% of web site visits, it will only generate 34% of online sales. Desktop traffic may be shrinking, but conversion rates remain higher than those for mobile devices.
Online Growth Continues To Accelerate
Additionally, Adobe predicts that consumer online spending will be operating full force this holiday season.
"We expect to see a 5% spike in online shopping in early November and a record 24% increase in the last two weeks of December," said Mickey Mericle, VP of Marketing and Customer Insights at Adobe in a statement. "'Click and collect,' faster shipping and retail promotions starting earlier than ever are all contributing to the extended shopping season."
Tasker revealed a variety of reasons why people continue to shop online, including:
Lower prices/good deals (55%);
Free shipping (50%); and
Product availability (33%).
"The surprising part is that we've gotten an increase in convenience factors when shopping online," said Tasker. "No traffic, product variety, shop from work: those grew more year-over-year than pricing and good deal factors. People are willing to make purchases online even if it means paying more just for convenience."
Adobe's research is based on analysis of both aggregated and anonymous data. Adobe measures 80% of all online transactions from the top 100 U.S. retailers; surveys 1,000+ U.S. consumers; and analyzes one trillion visits to more than 4,500 retail web sites and 55 million SKUs.