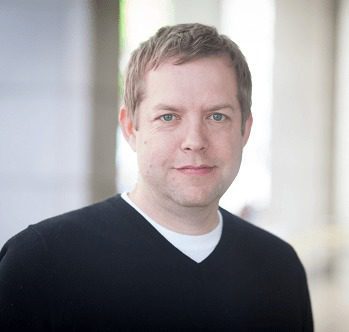 In an effort to drive more online sales, Walmart recently launched a subscription-based program similar to Amazon Prime. The program, called Walmart ShippingPass, offers members two-day shipping for $49/month.
It's clear that ShippingPass is Walmart's attempt to steal some market share from Amazon's wildly successful Prime program. However, despite offering free returns (a perk that Amazon does not offer), ShippingPass simply lacks essential elements necessary to stand up to the e-Commerce powerhouse.
What's more, Amazon Prime is far too successful for a new program, with fewer benefits, to make a significant dent any time soon. Amazon is so unstoppable right now that the company actually witnessed a 20% increase in sales over the past quarter. It is also estimated that one-third of U.S. adults are Amazon Prime members.
So what would it take for a retailer to compete with the powerhouse that is Amazon.com? Even Walmart (arguably Amazon's largest competitor) has a lot of work to do, but here are some suggestions:
Develop Original Content
Prime memberships are driven by more than just free two-day shipping. Prime also provides members with Prime Music, Prime Photos (unlimited photo storage), Kindle book library lending and Prime Video, which is unlimited streaming of movies and TV episodes including Amazon's own original content. Walmart ShippingPass would have to make a major move, such as acquiring Netflix, in order to compete with Prime's membership benefits. Securing Netflix or an equally large partnership would allow Walmart to offer the same level of original content as Prime.
In other words, ShippingPass needs to go beyond offering only what its name intends — free shipping. Free shipping should instead serve as the icing on the cake of a plethora of member benefits including exclusive content.
Aside from providing customers extended offerings for their monthly dues, exclusive content keeps users on the site. If a user is on the site watching a movie, streaming music or reading an eBook, he or she is more likely to make additional purchases while there.
Offer A Catalog Of Products
Walmart, one of the world's largest retailers, doesn't even come close to providing the same number of products a customer could find on Amazon.com. Walmart, or any other retailer looking to compete with Amazon, will need to significantly expand its product offering. Simply put, a customer will not shop with a retailer that does not offer the product he or she wants or needs.
While investing in more inventory is one way to expand a product catalog, retailers without the capital to do so would be smart to onboard more third-party sellers to their marketplaces. Working with third-party sellers can exponentially increase product offerings without the massive upfront costs.
Establish Branding
The truth is, Walmart isn't always as popular among the younger Millennial generation. Millennials are interested in unique, tailored experiences that in many ways differ from what they've come to expect from Walmart. One option is for Walmart to reposition its brand reputation and image along with newer offerings in order to draw Millennials in.
Consider how Comcast, after years of notoriously bad customer service, launched its Xfinity brand — its cooler, more innovative and hip cousin. Amazon is subtly making a similar move by referring to "Amazon Prime" as simply, "Prime" — it's a powerful enough name to stand alone and still imply a multitude of offerings.
Regarding "ShippingPass," Walmart might consider a name that isn't quite as narrow in scope and instead comes across as a holistic, members-only benefits program.
Listen To Your Audience
What kind of content are your customers currently consuming? Can you provide a newer or better version? What type of content do your customers want but can't find? Answering these questions and addressing many other concerns facing consumers today is one of the biggest ways Amazon has emerged a leader in the space.
Amazon is committed to putting the customer first, and thinks through the customer experience at every level possible. This ensures that Amazon is prepared to not only continue to provide the best experience possible at any given time, but also to predict and forecast any trends even before consumers are aware of them.
At the end of the day, low prices and free returns alone are not enough to stand up to Amazon.
Consumers today want a variety of quality products to choose from so they can ensure they're getting the most out of every item they purchase. This mentality expands to the purchase of a Prime membership — if it entails exclusive content (movies, TV shows, eBooks, etc.), easy access to the world's largest portfolio of products, free shipping options, plus fast delivery times and low prices — they're not going to go elsewhere.
It's not to say that Walmart can't ever compete with Amazon. Ten years ago, no one would have thought Amazon would be where it is today. But Walmart is going to have to take a page out of Amazon's playbook and be extremely innovative, creative and disruptive to bring similar value to its customers.
---
Peter Kearns has more than 15 years of experience working with businesses in advertising, marketing, and e-Commerce, specifically the Amazon Marketplace. Currently, he is the director of customer success for Feedvisor's West Coast office. Prior to Feedvisor, Kearns was a member of Amazon's Seller Services team where he held positions in strategic sales and sales leadership. During his time at Amazon he collaborated with hundreds of sellers helping them successfully launch on the Amazon marketplace generating more than $300 million (and counting) in gross merchant sales.