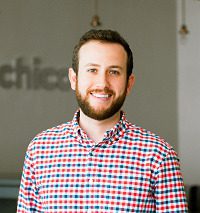 Today, most CPG brands or grocery retailers would consider the retailer's own website the single most important digital touch point for online grocery shopping. Throughout the last five to 10 years of grocery ecommerce evolution, the industry has been hyper-focused on how it could bring the brick-and-mortar format online. This led to a narrow focus on the retailers' owned digital properties and traditional methods of user tracking and communication, like the loyalty card.
However, there's a huge opportunity right now for CPG brands and grocery retailers that want to win the digital basket and the digital consumer, which is being able to reach consumers in environments other than the retailer site. In other words, strategically, it's important to think about how digital shelf and brand experiences exist off of the retailer platform.
Players in grocery retail need to understand how to blend all of the digital experiences they are already investing in (social, influencer, content marketing, etc.) and understand that, today, this is the store. Every digital touch point and every moment of inspiration is also a moment of purchase intent, and a moment that the customer can add a product to the cart. The entire web is the store now, not just the retailer's website, and companies that are too focused on the latter are missing the bigger opportunity.
Not all retailers can be Walmart, which was estimated to receive 138.3 million unique visitors to its website in December 2019, nearly half of the estimated 284 million internet users in the U.S. Compare this to ShopRite, which has 24 million customers to its brick-and-mortar stores each month and just over 700,000 visits to its website each month. That difference of 23,300,000 customers does not mean that ShopRite's customers don't use the internet, it simply highlights the fact that there is a massive scale and influence imbalance between the offline and online worlds for grocery retailers.
The vast majority of digital influence and engagement does not happen on retailer websites. Instead, it happens all over the web and is primarily driven by context and content,not by CTA buttons asking shoppers to check out.
Amazon is further proof. The power of Amazon and its growth as an advertising platform is driven in many ways by the fact that consumers go to Amazon for all parts of their shopping journey, including product discovery, research, inspiration and then checkout. In fact, 63% of searches that happen online start on Amazon.com. Ideally, grocery retailers would be able to influence consumers' paths to purchase similarly, but that's just not realistic given much smaller amounts of traffic to their owned and operated sites.
Given all of the untapped commerce potential of the off-platform digital environment, CPG brands and grocery retailers should start by understanding what off-platform experiences brands are already investing in from a digital advertising perspective. From there, it's about understanding the different players that are building commerce-enabled tools for that particular channel. For example, a partner that has developed a unique commerce experience for Pinterest may not be the same partner that can offer a compelling shopping experience for your website. All of this comes down to granular specialties, such as the user experience of the tools and the retailer marketplace they've developed.
Currently, there is no one-size-fits-all solution to comprehensively reach and engage consumers all over the web. Smart marketers must invest first in their key channels and then trust partners that can insert a compelling commerce experience channel by channel.
While the overall digital experience of the retailer's website is important and foundational to any digital or ecommerce strategy, it's only part of the story. The problem, and in many ways the opportunity, of digital is that shopping and purchase intent can happen wherever and whenever. The brands that understand that and activate commerce-enabled experiences in the digital environments that they know are key to reaching their target consumers are the ones that will win in the future of the online store.
---
As COO of Chicory, a company he co-founded and a leading digital shopper marketing platform for CPG and grocery companies, Joey Petracca leads business development and sales efforts to implement Chicory's solutions across grocery retailers, CPG brands and publishers. Petracca and his Co-founder and CEO, Yuni Sameshima, founded Chicory in 2013 and led the company to facilitate over 550,000 in online grocery orders in 2020, generate $6 million in revenue and grow to nearly 30 employees. More than just COO, Petracca not only drives Chicory's day to day operations but also serves as head of product and frequently supports engineering and retailer development strategy and tactics. He is a recent Forbes 30 Under 30 honoree in the Retail and Ecommerce category.