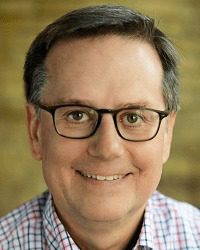 A news headline from June 2015 reads: "Why investors can't stop investing in predictive analytics." This makes me scratch my head, because in my view, most predictive platforms promise negligible increases in conversion. I wonder: Why not just ask the non-buying shopper what she wants to buy next and why?
But the tide is turning, and some retailers who profess to be "customer-centric" realize that expensive predictive platforms using past-history browse, CRM, purchase and other data sets, while improving, are still merely 'guesses' at future purchase intent. And, even worse, they often irritate shoppers when un-requested retargeting emails and ads plead for a second chance to sell them something.
The solution is simple: Capture future purchase intent by letting shoppers set their own criteria for future marketing communications.
To do this, retailers are adding permission-based Intelligent Alerting at various levels of their sites: Product, Category, Wish Lists, Saved-Searches and other. The user experience can be as simple as a "Get Alerts" buttons next to Add to Cart." And the options for email and SMS alerts can offer opt-ins for price changes, new items, new reviews and back-in-stock (even for size and color at apparel sites).
Amazon realizes the potential in alerting on back-in-stock and recently added back-in-stock alerting. IHL reported last month that out-of-stocks represent $634 billion in lost revenues in the "Ghost Economy" of the retail industry. The same report reports that overstocks represent a $492 billion hit to the top line.
In looking at this space through my consulting work, I recently reviewed results metrics based on 65 million matches and email alerts via shopper-specified intentions at leading sites in home improvement and decor, apparel, sporting goods, and other categories. Sites included World Market and Neiman Marcus Last Call. The data found that opt-in email alerts have open rates of up to 60% and alert-to-conversion rates of up to 20%. Some retailers report capturing up to $1 million a day in future purchase intent. And, while some retailers initially may be concerned about a drop in conversions when alerting is offered, the data saw almost zero lost sales at these sites.
In addition to customer-centricity, other reasons retailers are adding intelligent alerting is because of the rise in ad-blocking, the addition of 'Buy' buttons at Google and social networks, and declining email opt-ins for generic email blasts. With Apple's increased support of ad blocking and recent research showing a rapid increase in desktop and mobile users interested in ad-blocking, retargeting via display advertising is being choked at the browser or app level. The 'Buy' buttons in search results and social ads mean retailers lose in developing a direct marketing relationship with customers and now have to pay third-party networks to reach shoppers who've viewed their products and offers. Also, when retailers switch from generic email blasts requiring extensive rules-based predictive programming to personalized emails based on opt-in criteria, subscriptions can increase by up to 40X.
Embedding Intelligent Alerting in e-Commerce sites requires only the addition of one-line of Javascript in the tag manager, plus the creation of email templates to auto-generate the content of email alerts. The back end needs to handle dynamically generated, A/B testable, responsive design alerts based on the micro-segmented opted-in shoppers, with subscription and bounce handling, and the ability to throttle email alerts matched to inventory in stock. Email alerting can also improve monetization of overstocks. Many retailers simply deeply discount end-of-life and overstocks at their sites, but by capturing opt-in shoppers interested in price changes and other offers on these products, email campaigns, even funded by vendors' market development funds, can move this inventory at higher margins.
---
Kim Garretson is the Principal at RealizingInnovation, a consultancy working with startups, retailers, brands and agencies on next-generation marketing technologies. He is an advisor to TrackIf, the digital agency VML and PublishThis. Previously he co-founded the boutique digital retail consulting firm Ovative/Group. He also was an executive in Best Buy's Strategy and Innovation area as liaison to the venture capital industry, and he also co-founded two other digital agencies now owned by Interpublic Group and Publicis.