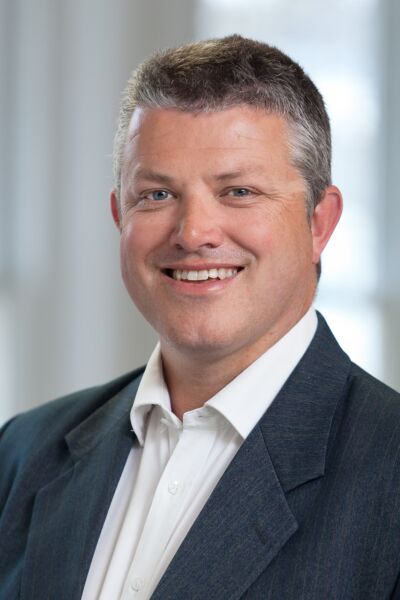 The email inbox is crowded like never before. Since the start of the pandemic, companies have had to make an aggressive shift to an all-digital marketing approach, with email being the go-to channel. From April through December 2020, companies experienced the longest period ever of sustained high email volume, with email sending rates remaining at the level of the previous holiday season throughout most of 2020, according to Validity research.
Such crowded inboxes — and the massive number of messages traveling throughout the entire email ecosystem — put increased pressure on marketers in a number of significant ways. At our most recent Validity Summit, we hosted experts from Booking.com, Pinterest, AstraZeneca, Verizon Media and TCF National Bank to explore these pressures, as well as other email challenges and opportunities. Here we share some of their predictions — along with some of Validity's data-driven insights — to help you prepare for this year.
Wider use of authentication tools
2020 saw a huge upswing in email and online fraud affecting retailers, including spoofing of retailers' websites, consumer account takeovers and fraudulent delivery of messages. Criminals siphoned off money that could have been spent on legitimate purchases. They tarnished the reputation of brands. And they increased the volume of chargebacks.
That's why we predict retailers will increase authentication efforts in 2021; and inbox providers agree. During the Summit, I asked Marcel Becker, Director of Product Management at Verizon Media, "If you could wave a magic wand, what's one big change you would like to see in email?" His response: "Authentication." He added, "90% of the email that we get is bad. Authenticate your email. Be part of the 10%."
We expect more retailers will implement a Domain-based Message Authentication, Reporting, and Conformance (DMARC) policy in 2021 in order to gain greater control over who sends emails on behalf of their domains and subdomains. Verizon Media's Becker says his personal wish is for 100% adoption of DMARC in 2021.
After a company has passed DMARC authentication checks, it also can take advantage of BIMI (Brand Indicators for Message Identification). BIMI enables the brand's logo to serve as proof that an email is authentic. While we've been hearing about BIMI for quite some time, we think we'll finally see wider adoption in 2021. It's already installed at Verizon Media, and the pilot is off to a great start with Gmail and other mailbox providers too.
Increased efforts to protect — and better manage — customer data
Although they're now back to pre-GDPR levels, when GDPR took effect, marketers could no longer send unsolicited emails, so their overall send volumes decreased. However, senders regularly tell us that they experienced significant benefits as a result, including higher open rates and greater engagement. Our in-house experts and Summit panelists predict that the U.S.'s new and forthcoming privacy legislation will have similar effects.
These laws also will force marketers to improve how they protect and manage customer data. We expect many marketers will start with the basics, such as cleaning up their email lists and reassessing where and how they acquire customer data.
Because of the ever-increasing size and severity of data breaches, we also expect many retailers to reduce the amount of customer data that they store. These moves will help to mitigate risks due to the data loss itself, as well as the accompanying loss of goodwill and trust among customers.
Increased mobile engagement driven by AMP for email
Crowded inboxes also are motivating retailers to make their emails more engaging, as well as to reduce friction in the sales process. One of the emerging technologies that facilitates on both fronts is Accelerated Mobile Pages (AMP) for email, and our panel of Summit experts agreed that AMP will also be seeing increased adoption in 2021. Inbox providers Gmail and Verizon Media (which powers AOL and Yahoo! Mail) already support this game-changer, and Salesforce says senders will be able to send AMP emails from its Marketing Cloud early this year.
Companies like Booking.com and Pinterest have already begun using AMP to provide website-like functionality within the email itself. Instead of clicking a link and going to a website, customers can shop within the email using such tools as drop-down lists and carousels. They can even complete a purchase without leaving the inbox.
Email is Still in Charge
In 2021, marketers will continue to adjust and change how they communicate with customers digitally, especially through their email programs. With these new processes in place, they'll be able to grow customer engagement, improve data quality and safety, and increase email deliverability, while reducing risks from fraudulent activity — setting themselves up for their best marketing year yet.
---
Guy Hanson is VP Customer Engagement, Validity . He is a passionate advocate for intelligent use of customer data to drive responsive email programs. With a knowledge base that now spans nearly 15 years, he is a global email expert and thought leader. Leading Return Path's International Professional Services consulting team, Hanson has worked with a broad range of clients across five continents to improve their email delivery, subscriber engagement and revenue generated. Hanson is also the Chairman of the DMA Email Council. In this role, he works with industry peers including brands, agencies and service providers, to promote the best interests of the email industry to a broader audience. He is also a regular contributor to the industry press.