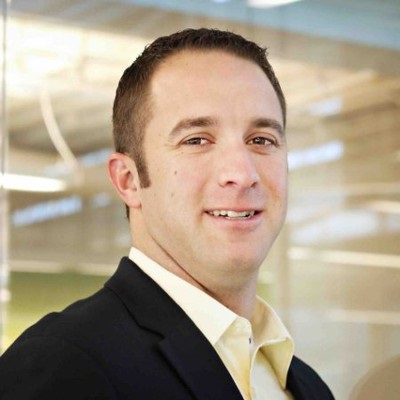 With brand marketers charged with growing market share and attracting new consumers throughout the never-ending cycle of seasonal marketing, the search for a competitive advantage over others in the category has never been more intense. But for all that might be considered as having the potential to ensure success, the key to driving incremental sales in the constrained, time-sensitive "combat" of seasonal marketing is transparency.
Visibility is Requisite but not Guaranteed
In this marketplace, where successful omnichannel engagement demands strategic, targeted delivery of promotional content across channels, brands must have complete transparency from their solution partners — regarding all aspects of their operations — in order to optimize campaigns and drive the greatest possible ROI. And with every decision needing to be guided and supported by relevant and immediately actionable data, how is it that some brand marketers are being forced to settle for something less than total transparency from those to whom they've entrusted their marketing dollars?
Full transparency should be a baseline deliverable from service providers but, unfortunately, that's not always the case. Far too often, brands are not provided detailed performance metrics for their promotion campaigns, and too many marketers are being denied this critical transparency without even realizing it. That's just bad business.
Data is as Important as Dollars
Even as resources grow more constrained and marketing budgets remain largely static, the demand for improved sales performance increases with every tick of the clock toward the next big holiday or significant seasonal shift that will see inventory change along with messaging and the marketing mix. To have any chance of meeting this demand, marketers need robust data, competitive insights and advanced analytics at their fingertips, in order to make the data-driven decisions that will mean the difference between success and failure.
Shifting shopper behaviors, growing consumer adoption of omnichannel commerce and the continuously complicated dynamics in the relationship between brands, retailers and shoppers all combine to underscore the need for brands to have full access to their data, as well as absolute clarity from their partners as the basis for successful collaboration and engagement — and the most effective use of marketing funds.
Optimization is Impossible With Missing Data
Only by having immediate, timely access to the correct data sets can brands make truly informed decisions, effectively execute on their engagement strategies and accurately assess campaign performance and, in turn, identify options and opportunities for improvement. A thorough and objective evaluation of all efforts is a must-have in order to optimize marketing campaigns across the calendar. Total transparency is the key. Without the latter, forget about executing on the former.
Delivery of details on individual offer performance — at every level — is essential. Visibility into verifiable offer deployment, activations and shopper redemption at the individual retailer level is required for marketers to adjust campaigns in-flight, reprioritize allocation of promotion dollars and protect budgets. Without this insight, optimization is not possible, and any attempt at a post-event analysis will leave marketers frustrated.
Partners Should be Held Fully Accountable
In any relationship (and especially those involving brands and marketing solution providers), genuine, complete trust must be unfaltering. Brand marketers have to be able to rely unhesitantly on their solution provider counterparts for transparent delivery of replete data that can be leveraged to uncover actionable insights.
Investing with anything less than total confidence in the surety, accuracy and availability of all the data needed to inform strategic shopper engagement is foolhardy. It's imperative that brands know with certainty that their marketing dollars are being allocated to the promotion methods as directed, and do so with the full expectation that they'll be provided insight into the effectiveness of those expenditures relative to driving activations.
Best-in-class solution providers deliver the data required to fully support their clients' efforts to maximize the benefit of every dollar spent, and illuminate the tactics that generate the best possible results. Brands have every right to expect the utmost transparency from those providers that want to be thought of as "partners." Anything less represents a surrender of confidence and a forfeit of potential ROI.
The Need for Transparency is Only Going to Increase
For all the pre-planning that goes into any seasonal marketing initiative, the realities and uncertainties that surround even the best-prepared campaign call for brands to remain flexible and nimble throughout the duration of the event, so they can address any unforeseen issues and/or take advantage of unanticipated opportunities. And that flexibility and responsiveness is entirely dependent on having immediate visibility into all aspects of the campaign.
The best protection against continued fragmentation in the marketplace and the volatility that seems the perpetual earmark of business today is transparency. Only by knowing what's happening — when it's happening — can brands operate with maximum efficiency and effectiveness as they run the gauntlet of seasonal marketing.
---
Josh Craig is Senior Manager, Business Intelligence at Inmar Intelligence. He has over a decade of consumer promotion and shopper marketing experience. Craig leads the Sales Analytics discipline for Inmar Intelligence, a data analytics and technology company. The vast majority of his experience is client facing; he has led some of Inmar's most extensive client engagements. In 2019, he graduated from Wake Forest University with his M.B.A. Craig is an avid sports fan. He spends his spare time outdoors, studying meteorology and traveling around the world.