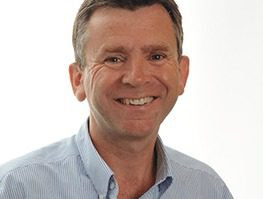 According to the bleeding edge of the futurists' manifesto, the relentless march of e-Commerce will transform the malls of today into the data centers powering tomorrow's online purchases. If you subscribe to this vision, brick-and-mortar retail stores only exist as a place for hesitant shoppers to reluctantly drag themselves before going home and purchasing online, a practice known as "showrooming." In fact, 46% of respondents to a recent Harris poll admitted to doing just that.
Having seen e-Commerce eat away at their bottom line for years, brick-and-mortar retailers are fighting back with technology. But as they push investment dollars towards building a more tech-driven shopping experience, they must remember that the most powerful technologies were designed to enable people and enhance — not replace — the human experience.
The New In-Store Experience: It's The People, Stupid
For many retailers, the big plan is to capture hearts and minds through a flurry of mobile apps and other physical technologies designed to interact with mobile devices in-store. However, if your selling point for in-store purchases is rooted in a smartphone-driven customer experience, what's the point of entering the store to begin with — especially if same-day delivery continues to be the e-Commerce trend du jour?
Yes, brands need to keep up with their competitors, and investors expect certain panache around their adoption of the latest and greatest technologies. But retailers must carefully weigh what really sets them apart. What is valuable, practical and executable, and what is just a gimmick?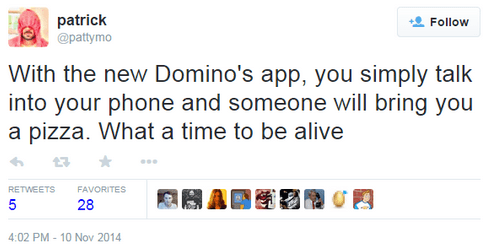 My experience shows that empowered, engaged, helpful staff will beat raw technology every time.
I recently visited a popular lifestyle retailer to shop for a family member's birthday and walked directly up to a sales associate to show her screen shots on my phone of the products I was looking for. Since I wasn't familiar with their layout or stock of products, I'd picked out a few items from the web site in advance. The associate knew one of the items had been moved to a new location, quickly consulted her tablet to verify, and was able to collect my list of items in two minutes.
This scenario is more typical than one might expect. In the same Harris poll mentioned above, 69% of respondents reported reverse-showrooming, or researching a product online, then making the final purchase in-store. As a customer, what stood out most about my experience was how a quick consultation with a tablet was all it took for the sales associate to assist me.
Many retailers are starting to deploy beacon technology designed to give shoppers real-time proximity-based alerts on their mobile devices as they shop. According to BI Intelligence, 67% of retail shoppers have received these in-store alerts. Up to 81% of shoppers who received an alert have opened it, and of those, a full 79% said the alert led to a related purchase.
While beacons make a lot of sense for retailers looking to actively engage with their customers — especially for large big-box stores, supermarkets and other shopping environments where customers may enter with a long list — organizations should also consider how they can leverage a wide range of technologies, customer facing or not, to drive enhanced interactions between employees and customers. Employee-facing technology can further ensure your in-store experience is rooted in the human element that brings shoppers out of the house to begin with.
I consider myself a pretty average yet savvy shopper, and my interaction with the associate was just as efficient as any app experience. By all means, retrofit your stores with beacons and build a great app for your company, but recognize that the fastest way to a great brand is through great people. Helpful, friendly associates are what differentiate your in-store experience from ordering the same product on Amazon — invest in them.
Find ways to make their lives easier, inside and outside the store. Give them easy access to their HR paperwork. Update scheduling practices so that the process is designed to deliver smarter schedules that work for both employees and employers. Make the process collaborative, driven by an open conversation between manager and employees. Give them the tools they need to best serve customers. Remember, technology in your stores should only serve to enhance an already great human experience, not substitute for a poor one.
Shoppers come to your store for the kind of advice and empathy they can't get through online purchases. Your employees are your most important assets. They stand firmly as the gatekeeper between brand and customer, and are the biggest ace up your sleeve when you're looking for an edge on your e-Commerce competitors. To improve that customer experience, the technologies you deploy in-store should serve to empower your employees' entire experience, not minimize their role.
---
David Farquhar is CEO of Workplace Systems. He has more than 20 years of global enterprise software experience and has held CEO positions in six companies that have ranged in size from mid-market to start-up, and has built highly successful international management teams across the world. He has also been Executive Chairman and Non-Executive Director on more than 10 boards. David has significant experience of seed, angel and venture capital fund-raising and has been involved in numerous company sales and MBOs.