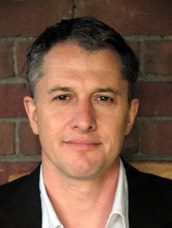 Retailers are an innovative bunch. We adopt and trial new technologies at a more nimble rate that other verticals. In a world where shopper marketing, field marketing and consumer insights have all been merged into an unending list of "mobile path-to-purchase" solutions, the retailer gets an A for effort.
Before we celebrate our successes, let's look at another vertical: Cities. Like stores, their consumers are changing, their services need to adapt. IBM invested approximately $350 million in smart city technology and marketing trying to reinvent the metropolitan centers globally and have perhaps made 10 % return on this effort. But 557,000 cities spend $4.5 trillion per year, 10% of the global GDP.
According my colleague, Sascha Haselmayer, the CEO of CityMart in Barcelona, 0% of cities publish their needs, a mere 10% of cities engage with business that have new solutions and 70% only trust existing solution providers. Killer apps such as Shared Bicycles globally have taken 20 years to reach 0.1% of the market.
Why? Because cities look at a problem: Say, street lights for the blind and they focus on procuring a solution for street lights. Whereas, they should be looking to find a solution for the blind. Minnesota spent their budget on a talking street lights. Stockholm, on the other hand did not. It provided a device to its blind population that empowered them all the time (not just at street lights) and made them feel 90% less disabled and saved the city 20 million per year.
Innovators Unite!
Why am I talking about cities in an article on stores?
Because we need to understand the challenges we face and embrace what we do well in order to do it better. Yes, are inundated with vendors that offer to change our world and it is a challenge to weed through the solutions and find pilots and trials. But we do.
I cannot tell you how many times I have sent an article on something that Jason Newport at Carat is doing with Macy's and have been asked to investigate how we can do this in our store. Maybe it is because we feel that we are under siege in the retail vertical and need to trial and innovate?
Well to all the innovators that are reading this article, I want to ask you to explore a very simple sea change in the way you need to adapt the world in 2015. The retail mall, the city and the shopper are all about to change profoundly.
This change is not based on a technology as much as a new way of looking at the mobile landscape. Until now, we have seen the store as Minnesota saw their traffic light challenge: "How do we adapt our streetlights to service our blind population?"
Minnesota got their best and brightest on the task and solved this problem. However, we know that Minnesota should have asked a different question: "How do we best service our blind population?"
"Spend 90% of the time framing the question. And 10% on the solution," as Albert Einstein once said.
Retailers are very good at finding solutions for "traffic lights." We have trials and jettisoned countless solutions and won industry accolades for them in the process. We celebrate innovation but we often miss the ROI award.
The App Store Dilemma
What are the questions? Well perhaps they are:
"How do we drive more loyalty doorswing?"

"How do we better address showrooming in our stores?"

"How we build a better mobile app?"
Or maybe we need to refashion the questions with the independent, mobile empowered shopper at the center:
"How do I help the shopper find me?"
"How do I help the shopper reach the web through my portal?"
"What is a mobile app?"
Take our retail marketing departments. Our CMOs go to work every day and try to better position their products and services to the marketplace. They get to work and instead of marketing these products and services, they try and drive their app download.
Instead of marketing themselves they are marketing Apple.
Now, this understandable. Apple makes its money selling hardware. One of the reasons it has always succeeded is because it can bundle content seamlessly with an iPod or iPhone. To do this, Apple spends a large amount of its marketing dollars on helping developers. It publishes simple SDKs to help developers build better apps faster. Then they provide a virtual main street and allow retailers to publish their stores to their storefront.
There is nothing wrong with this; however, let me ask the following questions:
"What is a mobile app?" Could it be that our stores are apps? Could our shelves be apps? Could our products be apps? And the phone could be the trigger.
The Internet Of Things
There is a new term in town, The Internet of Things (or IoT for those in the know). This is big. Why? Because it could force us to ask the correct questions.
The IoT is really an extension of good old machine-to-machine (M2M) communications. What the industry calls telemetry (tele – distance metry = measurement). With mobility, we have consumerized telemetry. Every modern phone has a compass, gyroscope, accelerometer ambient light sensor, proximity sensor, and many other ways of seeming sentient and smart. These sensors allow apps on your phone to also be smart and capture all sorts of information on the phone user and adapt accordingly. It also allows the app to transmit this data for medical, wellness, business needs to the cloud.
The phone was the first IoT thing. We took a rotary dial object, made it portable with a mobile network and then gave it all these smart sensors to allow it to be an ambient device.
In the IoT of 2015, everything you can shake a stick at has the potential of being an IoT thing. The lighting system in your store, the POS, the electric switches and garbage disposal units. All inanimate things have the ability with sensor and business logic of becoming much more efficient and intelligent in their tasks.
So when a retailer looks at their store this year, do they want to think of putting their store on the app store or making their store into an app? When the digital web is becoming a physical web (See Google's Github post: https://google.github.io/physical-web/), perhaps we need to repatriate the interactivity of our stores from the app store and infuse it into our bricks and mortar?
How Do We Make Our Stores Into An App?
Ah, good question. Well the first thing that many well says is use a $20 beacon. This is a good answer. If you have an investment in apps and need to connect the app to the store, a beacon is a good solution.
But if you want to go IoT on the status quo and put the store back in the center, start to delight your mobile consumer by offering smartphone like services in the aisle and counter.
Does your store have Wi-Fi? Well a mobile consumer is a connected consumer. Let them offload their social Wi-Fi data needs onto your network. Act as a gateway to the web and be the concierge.
If this simple move did not intimidate Apple, they would not have made such a privacy fuss about nothing by hashing the phone unique identifier. (Privacy for pseudonymous consumers can be addresses without Apple's deus ex machina approach.)
Wi-Fi offers the store (from basic VAS to super enhanced value):
A way of being a social concierge

Basic heat mapping of the store

A digital hub to drive manufacturer promotions and smart coop dollars

A loyalty platform to opt in shoppers and tether their phone to a OTT communication channel like email or SMS.

A IoT network where every store now can communicate directly to a loyalist phone without the need for an app download.

A proximity smart digital out of home engagement network to allow the store to identify and based on certain business logic drive street to aisle marketing for itself and its manufacture partners.

A media network that can not only ask for coop budget from their manufacture partners but real media dollars to drive targeted, proximity-based engagement.
The store becomes the smart IoT things and the phone becomes the IoT trigger. The investment is back in the store's domain and cannot not be disintermentiated.
Tie this engagement to wallet and coupon, and the solution becomes more and more sexy. And you thought IoT was something futuristic? Start being the innovators you are and begin asking the right questions.
---
Gary is the CEO of Impact Mobile, Inc. and author of The Impulse Economy and Fast Shopper, Slow Store, which were published by Simon & Schuster, Atria Imprint. He also is working on a new book, covering the Internet of Things as the new app store. Schwartz founded and chaired the mobile committee for the Interactive Advertising Bureau (IAB) helping to establish a joint task force between the IAB, Mobile Marketing Association (MMA) and the Media Rating Council (MRC) to develop global mobile measurement standards for which he received an IAB award for industry excellence in 2009. He was elected for three terms as the Chairman of MEF North America and currently is the Global Director of Location Based Marketing Association; the Executive Chairman of 4More Innovation (Thinkwire platform on Twitter) and Special Adviser to The Wireless Registry.