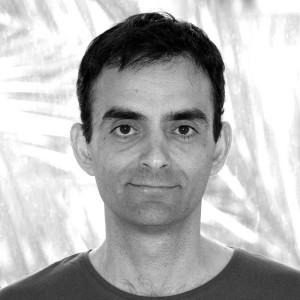 It should come as no surprise that the past few years have taken a toll on the retail sector. From the smallest stores to the nation's giant chains, the outlook for 2016 has been grim, with sales numbers declining and in-store traffic reaching record lows.
Marketers are increasingly turning to new technologies to get a better understanding of their customers. But in many cases, they are not adapting new technologies nearly fast enough to keep pace with their customers. There continues to be significant and ultimately costly inertia among retail organizations when it comes to embracing innovation, from automating inefficient manual processes to piloting "but it seems so out there!" technologies. Even with sales figures (and jobs) on the line, few brands are willing to risk what they consider to be bleeding-edge solutions. But they need to.
In order to not only survive, but thrive, in today's challenging marketplace, retailers need to fully embrace and master new skills, leveraging cutting-edge technologies both in-store, online and everywhere in between.
Here are a few areas where we are seeing change exert influence on prevailing practices:
INTEGRATION
Old School: Many large retailers are experiencing technological inertia. Custom software and deep database integrations can quickly spiral into multi-year, multi-million dollar upgrades. New technology must be scoped, vetted and implemented across IT, Marketing and Operations.
New Rules: A new suite of behavioral and product data systems from providers like Bluecore can be integrated in weeks, not months, using simple embedded snippets or simple includes. Front-end data are used to offer real-time solutions without the huge overhead and massive setup of a traditional integration.
ANALYTICS
Retailers collect reams of data, yet analysts and marketers continue to struggle with identifying actionable insights.
Old School: Dashboards aggregating data can make it easier to understand, but data are only half the story. It's the insights and patterns derived from data that are important.
The New Rules: Advances in computing have led to predictive intelligence that allows marketers to stay a step ahead of their customers. Cloudera manages structured and unstructured big data sets that empower forward-thinking organizations around risk management, customer profiling and IoT. Meanwhile, AgilOne leverages pre-built predictive models to drive marketing campaigns and intelligence without the need for a data scientist.
PERSONALIZATION
Consumers have come to expect personalization at every touch point, yet many retail marketers still rely on generic communications and dated techniques.
Old School: Marketers have used personalization for decades, but until recently, mainstream approaches have consisted of dynamically inserting a variable from a database into a mail piece or email.
The New Rules: The modern marketing toolset allows for rich, unique experiences in real time. Invisible Media is combining mobile and location data with predictive decision making to empower retailers with personalized, real-time marketing tools at point-of-sale and beyond. Sentient uses machine learning to power "virtual shopping assistants" for e-Commerce retailers, leading to tailored searches and real-time personalization for each shopper.
CONTENT
Old School: Brands have teams of marketers and creatives churning out content, and (hopefully) testing that content to see what performs best. This process can be expensive and time consuming, and often leads to insights that are statistically inaccurate.
The New Rules: Leveraging an abundance of marketing campaign data and advanced algorithms, brands can develop content that reliably drives action. Persado's Cognitive Content Platform is a smart system that combines natural language processing and machine learning technologies to generate precise words, phrases and images that are proven to compel consumers to act and outperform manually written copy.
CONSISTENCY
According to RetailNext, retail foot traffic declined every month from March to July in 2015. Brands need to rapidly adopt new behaviors to stay relevant.
Old School: There are still many large retailers in the marketplace that maintain separate retail and e-Commerce operations. Inventory is different, fulfillment is separate and even marketing is siloed. Consistency in the old school sense could mean simply using the same color palette, or running the same banner on a web site as in a store.
The New Rules: Customer experience is only as strong as its weakest link. A failed interaction on one channel is a loss — in revenue and reputation — across all channels. Superior communication and service need to be consistent across every single touch point. Sears has made inroads with customers by offering a top-of-the-line omnichannel experience. It tops Forrester's 2015 Retail Omnichannel Functionality Benchmark, receiving praise for services like omnichannel returns, in-store pickup, and new in-vehicle pickup with guaranteed waiting times of five minutes or less.
The New World Order
Today's consumers have been primed to embrace the dramatic changes brought on by advancements in personal tech. So much so that they now hunger for experiences that improve their lives, from the ability to reorder detergent at the push of a button to consulting their department store personal shopper via video from the comfort of their walk-in closet. Retailers need to kindle the same excitement to provide disruptive but potentially rewarding experiences, and they can only do this by taking a committed approach to trying new technologies. Not everything will pay off, but the ones that do will provide long-term value to the company, but most importantly, to consumers.
---
Panayiotis Vitakis is SVP of Operations at Persado. He leads the delivery and operations of Persado's groundbreaking technology solutions for nearly a hundred of the most aggressively innovative brands around the world.