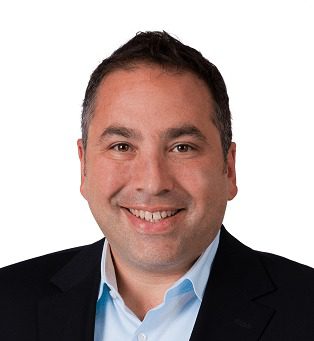 Amazon's impact on the retail sector has been openly top of mind for retail professionals over the past decade. The company's massive product assortment, coupled with the world's best distribution and fulfillment network, provides customers with the opportunity to purchase anything imaginable and have it delivered via drone to your backyard.1 Nearly 60% of Americans have made a purchase from Amazon in the past three months, and conservative estimates predict that more than half of Americans will be Prime members by 2020.2

Instead of conceding to pure plays, traditional retailers are waking up to the fact that they can leverage existing investments in people and stores to not only improve how they operate stores, but how they add value to customers. Leading stores are enhancing customer experience and driving top-line growth using a resource they already have: their store associates.
Your Stores Should Be Agile Like E-Commerce
To remain relevant in a world where the average U.S. consumer owns 3.3 Internet-connected devices, omnichannel retailers are strategically using their stores to strip online pure plays of their competitive advantage.3 In-store customers have come to expect the nearly unlimited inventory, extensive product information, personalized recommendations and ease of checkout that they would typically find online, and they now expect the same level of service and convenience to occur in the store.
To meet the rising expectations of customers, retail associates must be able to:
Access enterprise inventory. Customers expect associates to provide a wide variety of information to them. Their expectation is that associates provide accurate inventory and price information not only at the store they are visiting, but within all available inventory in the entire enterprise. Without being connected to the network through a platform like Theatro, associates will not have the tools necessary to help customers find the products they want in their moments of need.

Provide rich and compelling product information. Engaging customers in the store requires associates to provide more than just inventory and price information. Customers would like digitally enabled associates to provide detailed product information including specifications, return policy, warranty information, social recommendations and product reviews.

Personalize the experience. Customers who use digital touch points such as e-Commerce sites value personalized product recommendations based on their browsing behavior or past purchases. However, in-store personalization is nascent, leaving customers hungry for a more meaningful relationship. Need proof that personalization is important? 77% of customers say they have chosen a brand because it provided a personalized service or experience.4

Take the sale. Customers expect associates to be able to handle all functions of the transaction, including taking the order, in-aisle. 45% of customers stated that they expect associates to be able to "line bust" and take the sale in the aisle rather than have the customer check out via the traditional till.5 Just enabling transactions in-aisle doesn't ensure success; all processes from bag and tag to exception management must be easy and intuitive for both the associate and the customer.

Offer immediate service. While the level of service might differ between types of retailers, one common thread is the need for on-demand service. For contractors buying at a home goods store, this means having dedicated professional services available early in the morning. For shoppers of the new self-checkout Amazon Go concept store, service will be expected to resolve automation issues or alerts that are triggered at the door requiring the associate to inspect the customer's purchase. Customers will expect fast checkout, including fast service to resolve any issues.
The Purchase Journey Dictates The Associate's Role
By improving service levels in the store, associates can help remove barriers to purchase and drive engagement. However, associates are not the only consumer touch point within the retail technology ecosystem. To maximize the impact of their associate investment, retail leaders must recognize the associate's role in each stage of the customer lifecycle while taking into consideration important factors such as product category.
Retailers should consider that:
Self-service is preferred in the "explore" phase. For research-focused tasks such as looking up trend recommendations, product recommendations, product reviews and product information, consumers prefer to use their mobile devices rather than consult an associate for help. In fact, 90% of shoppers have turned to their smartphone in-aisle for help with price, product information, or to read reviews.6 This is especially true for Millennials, affluent shoppers and female shoppers.

Associate impact is highest in the "buy" phase. When it comes to the critical tasks such as performing a checkout or looking up product availability, shoppers prefer to have associate assistance. Because consumers in this stage are ready to make a purchase, investments in technology that creates convenience for associates — and customers — will have the greatest impact on a retailer's P&L.

Associates have the greatest influence on considered purchases. Throughout the entire purchase journey, those in the market for higher value, higher consideration items such as refrigerators or designer handbags value associate expertise significantly more than the average shopper. Considered purchases don't have to be large-ticket items either. Categories where the purchaser is passionate, such as with pet owners, musicians and artists, will benefit from a more engaged associate.

Showroomers are inviting associates to engage with them. Showrooming has been feared by retailers as a behavior that will lead to the demise of retail stores. Traditionally, the retail industry has defined showrooming as the act of reviewing a physical item in a store, then ordering it at a lower price online. However, this definition is too narrow as it doesn't account for other variables that could cause a customer to purchase elsewhere: long checkout lines, poorly trained associates or missing stock can encourage customers to pull out their mobile phones and purchase from your competitor in a moment. Because they are savvy, "showroomers" are likely to have higher expectations of store associates across all stages of the purchase journey. And since showrooming generally involves comparing price and product information, connected associates are well suited to anticipate the needs of these shoppers and remove barriers to purchase.
Recommendations: Agility Will Power The "On-Demand" Associate
Retailers have recently been infusing agility into their organizations to gain a competitive advantage. For example, Zara has embraced a fast-fashion approach to planning and buying apparel, ensuring the products they produce match customer demand. Also, retailers such as The Container Store have connected commerce and order management systems to associates, allowing the staff to more quickly serve store customers who are picking up online orders.
To win, store-based retailers must:
Connect every associate, to each other and to the network. Connected associates are required to meet the expectations of customers today. These connected associates not only have access to rich product (and in some cases customer) information, they also benefit from having optimized tasks and business processes that are contextual and delivered in real time.

Fully understand the customer AND associate journeys. Understanding your customer journey is paramount to success. Marrying that information with associate journeys will enable retailers to identify key engagement opportunities. From here, technology such as Theatro can help associates during these key engagements, and provide a new breed of associate forensics that will enable iterative improvements.

Measure associates in new ways. Technologies such as in-store analytics from RetailNext and Theatro's voice-controlled wearable platform can combine to generate new insights that have never been captured, or measured. Understanding how long associates interact with customers, or how engaged associates are with their team, will enable new key performance indicators. These KPIs will focus on engagement metrics rather than just completing tasks. Engaged associates are likely to have longer tenure in their roles, thus significantly reducing investments in hiring and training.
To learn how Theatro's voice-controlled wearable is transforming the retail store, please visit booth #248 at the National Retail Federation Big Show in NYC, Jan. 15-17, 2017.
1http://fortune.com/2016/12/14/amazon-prime-air-delivery/
2http://www.nytimes.com/2015/11/19/technology/how-amazons-long-game-yielded-a-retail-juggernaut.html?_r=0, http://www.fastcompany.com/3053659/behind-the-brand/a-new-report-shows-how-amazon-is-different-around-the-world
3Forrester Research – http://blogs.forrester.com/gina_fleming/15-01-16-announcing_our_annual_benchmark_on_the_state_of_us_consumers_and_technology_in_2014
4Forrester Research / Reflektion webinar – http://reflektion.com/unifying-the-customer-experience-with-data-driven-personalization/
5http://www.digitaltransactions.net/news/story/Forget-the-Checkout_-Many-Consumers-Would-Rather-Pay-in-Line-Than-Wait-in-Line
6http://marketingland.com/survey-90-percent-of-retail-shoppers-use-smartphones-in-stores-135759
---
Adam Silverman is the SVP of Marketing at Theatro, a voice-controlled wearable platform for retail associates. His work at Theatro focuses on corporate marketing, product management and customer experience. Prior to Theatro, Silverman was Principal Analyst at Forrester where he led Forrester's research on omnichannel, IoT in retail and the future of the retail store. With over 15 years leading retail teams, Silverman also has extensive experience innovating and operating multichannel retail businesses. He has specific expertise helping retailers define their strategy, understand the supporting technology landscape, determine the appropriate organizational structure and define and measure success. Silverman can be reached at adam@theatro.com or on twitter @AdamKSilverman.