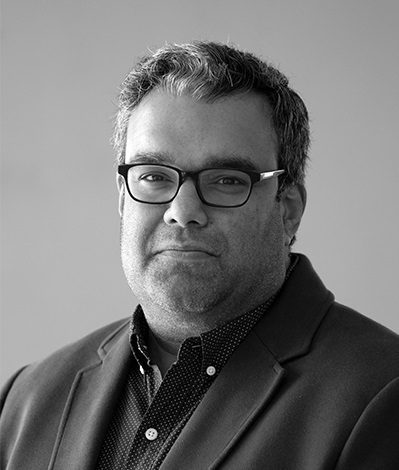 In 2020, more than any year since the advent of online and mobile commerce, consumers lost a sense of control. Online shopping became a refuge, not because of overwhelming convenience, but because contactless commerce was necessary. And because necessity births invention, intransigent store-based retailers were finally unable to rationalize kicking the digital transformation can down the road to next year's budget — driven not by the prospect of growth, but rather survival.
Meanwhile, for merchants that had already built their businesses online before the pandemic, a larger addressable market buoyed most, but created scalability challenges for all (including Amazon). While the pandemic may have accelerated existing digital trends by several years, few could claim they were prepared for this.
With so much change happening so quickly and so unpredictably, we at Pitney Bowes decided that returning to an 8th edition of our annual consumer research study wasn't going to cut it, so instead we moved to a weekly poll of consumer sentiment in Q4 called BOXpoll™. Culled from this agile, iterative survey data, here are six things we learned consumers want from retailers heading into 2021:
1. Something different (Advantage: DTC brands)
One in four consumers are shopping more with small brands. Nearly a third (28%) of consumers overall, and 40% of Gen Z consumers, are spending more time searching for new brands or sites they have never visited before. Even more astounding, one in four consumers (and 48% of Gen Z) said they are shopping online because they were bored with nothing else to do. This reflects both a sense of obligation from consumers to support small business owners and a digital wanderlust that creates an opportunity for niche brands.
2. Contactless, curbside convenience (Advantage: big box stores)
In the face of pandemic restrictions, store-based retailers hurriedly explored different routes to the consumer, as the strength of their omnichannel retail strategies was tested. BOPIS (buy online, pick up in-store) took off in 2020, led by curbside pick-up (BOPAC) increasing 208% by the beginning of May. While the immediacy of BOPAC made it an obvious choice for certain essential and timebound purchases, our BOXpoll research reveals that one in four consumers find curbside pickup to be hard work, and 40% feel they deserve a discount for choosing BOPAC/BOPIS. Meanwhile, the vast majority — 67% — feel home delivery is more convenient than BOPAC/BOPIS.
3. A range of delivery speeds and costs (Advantage: multi-carrier shippers)
Consumers are currently more willing to pay for fast shipping and are more tolerant with slower delivery, given the prevalence of shipping delays throughout the pandemic and through the holidays. 57% of BOXpoll respondents opting for free shipping consider delivery in five days to be either 'fast' or 'acceptable.' One-third think seven-day free shipping is 'acceptable.' But 'fast' depends on what they're buying.
Groceries and household items carry more urgency — about one day faster for these products — compared to others, with the average consumer rating 'fast' at approximately 1.2 days. Shoppers are more willing to accept a longer wait for apparel, footwear, fitness and work supplies, with 'fast' delivery averaging 2.5 days. 66% of consumers said they would be willing to pay for fast (two- to three-day) shipping, with the price they said they'd pay for 'fast' standing at an astonishing $11.41 on average. Taking this into account — and bearing in mind sentiment and preferences could change — retailers should continue to offer a range of different shipping options and costs, guided by product categories they're selling.
4. A delivery driver they recognize and easy tracking (Advantage: savvy postal shippers)
Retailers selling to the consumer of 2021 must pay careful consideration to their carrier strategy. Consumers say they are most likely to recognize their postal carrier (55%), more than ten percentage points higher than other delivery carriers. Why does this matter? Because 33% of consumers are more likely to purchase again from a website if they recognize the driver.
Trust is also driven by reliable data: 43% of consumers admit to checking delivery tracking more often now than before the pandemic. While it's not exactly an obsession, it's certainly become an expectation: 31% of shoppers check the tracking status of groceries and essential goods more than they used to, with one in five consumers tracking scheduled deliveries more often. And the cost of poor tracking has real impact: 53% said a bad tracking experience would make them unlikely to shop with a retailer again.
5. Contactless returns or at minimum printer-less capabilities (Advantage: flexible returns processes)
We wanted to find out from our BOXpoll consumer panel just how convenient or inconvenient they found pandemic-era returns. We found that not only do 43% find in-person returns a negative or annoying experience, it actually influences their purchasing behavior: 38% of consumers continue to refrain from making purchases where in-person drop-off is the only returns option offered, a sentiment that hasn't changed since we first asked them in April.
While home pickup takes the prize as the most popular returns method, it comes with a caveat: 31% of consumers live in a location that doesn't allow them to leave packages for carrier pickup (read: apartments). Further, while nearly three in four consumers own a printer, only 39% find it convenient to print shipping labels at home. This drives the need for online retailers to offer multiple returns options, including home pickup and carrier drop off with printer-less capabilities, to maximize conversion and loyalty.
6. More ecommerce, even post-pandemic (Advantage: all online retailers)
With the advent of COVID-19 vaccines, consumers are finally able to see light at the end of the pandemic tunnel: 59%plan to get vaccinated as soon as they're eligible (80% of consumers with incomes higher than $100k/year), while 13% are still on the fence. This led us to ask BOXpoll respondents what activities they plan to do more and less of once the pandemic is definitively over. The top activities consumers plan to do more? Wearing masks during flu season, eating/cooking at home, seeing friends & family — and, incredibly, shopping online. 42%of respondents told us they plan to shop more online after the pandemic is over versus today (only 12% said they'd shop online less). Meanwhile, 37% said they would shop in-store more — but about as many (36%) said they'd shop in-store less.
With our BOXpoll program surveying consumers each week in this time of unprecedented change, we have learned more in the past few months than the past eight years we've conducted annual studies. Because these sentiments will no doubt change over the next 12 months, we plan to continue to take the pulse of consumer sentiment to help give retailers a head start as they face a new year. To receive the latest updates, click here.
---
Vijay Ramachandran is VP of Marketing Strategy and Planning for Pitney Bowes Global Ecommerce. He has two decades of experience in helping retailers understand and innovate with ecommerce logistics and technology. Prior to his current role, Ramachandran led market strategy and client engagements involving ecommerce and retail systems including order management, warehouse management and omnichannel store enablement.