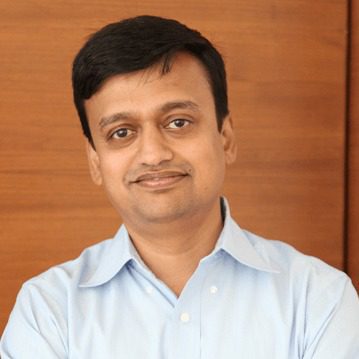 As retailers start thinking about the holiday season this year, they need to take a different approach to search marketing than they have in years past. This is because Google updated AdWords and Google Analytics earlier this year to be more mobile-focused in line with shifting consumer behavior. These changes have made search ads more personalized, digestible on mobile platforms and centered on location.
Ultimately, Google is banking on the concept of "micro-moments," which is the specific time that a specific person might be interested in a specific piece of information. This is a shift from the context-based strategy that has shaped search marketing up until this year.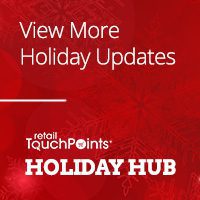 Considering this, retailers must prepare for the holidays in a new way. For instance, local + mobile growth will extend the online shopping season till December 22nd. Stores will be aggressively pushing "buy online, pick up in-store" between December 19th to the 23rd. Amazon may experiment with product category-specific promo days (i.e. Thursday, Dec. 1 and Tuesday, Dec. 13). It also may run same-day delivery offers in top shopping pockets like NYC and San Francisco.
To stay ahead of the pack this holiday season, retailers can follow this search marketing guide with tactics for PPC, PLA and SEO campaigns.
Getting Started
If the mobile revolution has taught us anything it's that one size does not fit all. When embarking on a search marketing campaign, retailers need to be tailoring it to the past behaviors of consumers and purchases.
To start, retailers can download SKU-level data for the last 12 months detailing the number of units sold and unit margin. They can then segment the SKUs based on units sold/month and margin, and estimate CPA for each quadrant and use that to define account-level performance boundaries.
Another important component in the campaign launch phase is to maximize ROI across all time zones. To do this, retailers need to identify buying trends in various time zones and then determine the reach in their top states in each time zone. Retailers should also modify the day parting strategy during the early morning hours and evening hours when buying behavior can vary drastically.
Pay-Per-Click Ads (PPC)
Eyeballs on a mobile device are different than eyeballs on a desktop. Google has rolled out extensive changes to their pay-per-click strategy, including extended text ads, price extensions, device-specific campaigns and showcase shopping ads, just to name a few. It is imperative for retailers to be on top of this changing pay-per-click landscape.
First retailers must fine-tune their mobile strategy for their pay-per-click campaigns by optimizing their keyword queries, isolating long tail, end-of-funnel searches. They should also default their mobile bids to the lowest value possible. Retailers should deploy aggressive mobile modifiers and mobile-specific ads, prioritizing previous desktop, product page visitors and past mobile shoppers on their mobile-specific campaigns. Finally, retailers can use ad customizers to push ongoing promos or specials like "time left for same day pickup" to drive customers into the site and the store.
Another way to enhance pay-per-click strategy is to engage people with targeted ads. Targeted ads are accomplished by uploading city lists into business data. Retailers should also pull customers' search location into ads, like including the city the customer is searching in your ad. Retailers can also add promo language to make ads location-specific. The more highly customized the ad is to the customer, the more likely the CTR will increase.
To improve chances of making the sale, retailers can optimize pay-per-click campaigns to stores' off hours. Since the stores are not open, retailers have a better chance of making the conversion. To do this, they can set up URL validators and other tools that crawl web sites to non-peak hours. If feed uploads are scheduled every day, they should not push new feeds during peak hours. This is because products go under review after an upload and can impact the reach.
Finally — location, location, location. Retailers need to make sure campaigns are targeted by location. One way to do this is to target "X" miles around stores and use ad copy that focuses on the ease of online ordering, highlighting savings on pickup options. Retailers could also enable ad extensions to help customers with same day pickup FAQs and prioritize repeat customers through overlay customer match and audience lists.
Product Listing Ads (PLA)
As with PPC, PLAs must be approached in a new way this year. In fact, this subset of search marketing is critical in that it should roughly take up 50% to 60% of the total search marketing budget. PLAs' top-selling products often have at least a 90% impression share.
First, it is important for retailers to separate branded and non-branded PLAs. To do this, retailers should duplicate existing PLA campaigns. Then retailers should classify the duplicated campaign as non-branded. In the non-branded campaigns, the "brand term" should be added as a negative keyword in the campaigns. Finally, retailers should change the priority setting of non-branded campaigns to HIGH and branded campaign to LOW and continually monitor these campaigns, since they can be tricky.
With PLAs retailers should aim to stand out from the other shopping ads. Retailers should optimize the first 25 characters of the title for better readability and visibility. This title and description should include most of the converted search term. Retailers should also add as much information as possible in the product type since buyers now are more likely to search for specific types of products. This can be used for campaign structuring.
SEO
Search engine optimization is just as important in the mobile age as its paid counterpart. Consumers searching for a product are looking at both paid and organic results, so it's important that retailers' sites show up for direct and long tail searches.
To improve the odds of consumers finding a retailer's product around the holidays, one strategy is for a retailer to expand holiday content on its site. For example, research the top content that is searched during the holiday season, pick one topic per week and get articles written about that topic for the site's blog. Optimize these posts with proper meta tags, h1 tags and internal linking to improve traffic and conversions.
Another strategy is to engage with bloggers. Retailers can start by identifying industry bloggers and picking the top bloggers based on the Trust and Alexa scores. Outreach to these bloggers should encompass an opportunity to write a guest post on their blog, or to check if they can write about a retailer's deals or review some of the products. Retailers should always remind bloggers of the FTC guidelines to disclose their relationship with the retailer in their blog posts.
Social channels are another way to boost SEO. Implementing social tags on all the posts written about the holiday season and sharing them on all company social channels can have a big SEO impact. Visits should then be tracked to understand the effectiveness of the channel and to streamline efforts.
This holiday season, consumers will be using their mobile devices more than ever to discover, browse and buy items. By following these steps, retailers will have a better chance of capturing consumers' attention as they navigate the season on their phone and other mobile devices.
---
Udayan Bose founded NetElixir with a vision to provide online marketers worldwide with a paid search campaign optimization solution capable of delivering magical performance. Prior to starting NetElixir, Bose was Director of Business Development for PartyGaming, the world's largest online gaming company. In this role he was responsible for building a new business unit from scratch, PartyBingo, that went on to become a major revenue generator for the company. He regularly lectures the MBA classes at the Johnson Graduate School of Management, Cornell University; Zicklin School of Business, Baruch, NY and the Indian School of Business, Hyderabad. He has been featured in The New York Times, Forbes and Time magazines. Bose holds a Bachelor's Degree in Chemical Engineering from the Indian Institute of Technology, Delhi and an M.B.A. from Mumbai University, India.