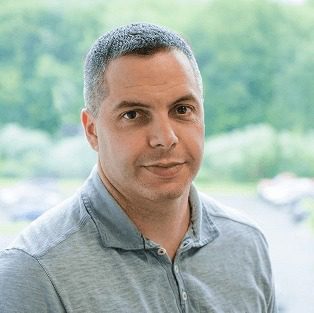 Amazon's dominance in the online retail world has had serious consequences for traditional brick-and-mortar retailers. Due in part to the "Amazon Effect," a variety of brand-name stores, from Macy's and Kohl's to Nordstrom and more, have seen their in-store traffic drop significantly. With Amazon Prime's membership base projected to comprise half of all U.S. households by the end of 2016, legacy retailers — indeed, all retailers — need to take steps to keep and expand their audiences, which is why many of them are offering e-Commerce loyalty programs of their own.
Prime, of course, is the current gold standard for such programs. After launching in 2005 with just one benefit — free 2-day shipping on millions of Amazon-sold items — Prime added a Kindle lending library and online streaming video in 2011, which substantially accelerated its membership growth. Since then, it's continued to add benefits and services such as online streaming music, Prime Now same-day deliveries, and more. This expansion has helped Prime achieve a 33% compound annual growth rate (CAGR) in enrollments from January 2013 through August 2016. As a result, Amazon now has an enviable base of highly engaged shoppers:
In the last 12 months, the average Prime member spent about $2,500 at Amazon — which is nearly five times more than a non-Prime customer.

91% of first-year members renew for a second year, and 96% of those members return for a third year.

The longer they're in the program, the more members spend; members who joined in January 2012 spent $3,091, on average, in 2015, while members who joined in January 2014 spent $2,147.
Given all that, it's not surprising that Amazon's competitors would pursue similar online solutions. Quite a few retail outlets, such as Best Buy, FreeShipping.com, and Sephora, have offered loyalty rewards for some time, while others are new to the field. In September, for example, Bed Bath & Beyond began testingBeyond+, which charges subscribers $29 per year in exchange for 20% discounts and free standard shipping on all online orders. After seeing flat sales growth in Q2 2016, the retailer is hoping to reap the rewards that branded loyalty programs provide:
81% of consumers are more likely to make repeat purchases with a brand that offers a loyalty program;

73% are more likely to recommend a brand that offers a good program; and

67% will modify their purchasing habits with a brand to maximize their program points.
As with any customer-focused initiative, the key to success is to create an appealing offering. U.S. consumers currently subscribe to 13 programs, on average, but they actively use only half of them. They're typically drawn to programs that provide the greatest value:
57% want to save on purchases, usually right at checkout;

38% want points, or other rewards that can be redeemed for free products; and

3.6% want to receive VIP-type perks; while

1.6% join to gain social recognition or for similar reasons.
The most popular programs tailor offers around their customers' demonstrated interests. Even today, most Prime members join the program primarily to take advantage of the free 2-day shipping offer, but Amazon, as noted earlier, continues to expand the program's roster of products, benefits and amenities in order to maintain and grow its membership. The online retail giant relies on an ongoing, detailed analysis of its massive database of customer behaviors, together with its knowledge of larger market conditions, to determine what add-ons to offer. Other retailers likewise need to scrutinize their data, along with external factors, to determine the experiences, benefits, offers and messages that will best satisfy their customers.
Catering to their mobile interests is a great way to do that — and stay current with a growing trend. Smartphone traffic to retail sites recently surpassed traffic from computers for the first time ever; as consumers get increasingly comfortable with shopping from the palms of their hands, this behavior will only increase. Well-designed mobile apps that offer customers ease and convenience — in stores as well as online — can help retailers with physical outlets stand outin a crowd; boost engagement and sales; and even drive foot traffic.
Shoppers' tastes and loyalties have always been moving targets. Nevertheless, to survive and thrive in the increasingly e-Commerce — and m-Commerce — retail world, brick-and-mortar stores need to create online programs that continually fulfill those evolving desires. Amazon Prime has shown that today's consumers appreciate e-Commerce subscription programs that address their needs and interests. By constantly focusing on their audience's proven preferences, retailers can develop and adapt benefit packages that keep them front of mind with their best customers.
---
Tom Caporaso is the CEO of Clarus Commerce, a recognized leader in e-Commerce and subscription commerce solutions. Among its various properties, Clarus Commerce owns and operates FreeShipping.com, the pioneer of the pre-paid shipping and cashback movements, which saves members time and money through benefits such as constant 10% cash back, shipping rebates, free returns, and instant price comparisons at 1,000+ retailers. In addition to providing turnkey, white-label subscription loyalty solutions, Clarus Commerce creates and manages customized programs for clients across a wide range of industries, including Return Saver, which it co-developed with FedEx, and 2-Day Shipping by MasterCard.