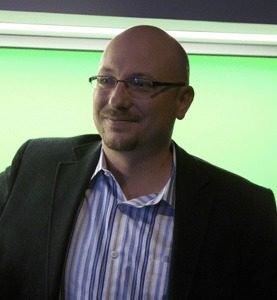 Delivering superior customer service has been a focus for retailers since the dawn of modern shopping. We've all heard the phrase, "the customer is always right," an indicator of the importance retailers put on delivering an excellent shopping experience. After all, a happy customer means a loyal customer, which in turn, means more sales.
That said, what constitutes a great shopping experience has dramatically changed over the years. With the rise of e-Commerce, more and more consumers are researching their purchases at home before they ever visit a store. The ability to investigate and compare products from the comfort of your home — or even from a mobile device — minimizes time spent visiting stores and gives consumers the freedom to browse at their convenience.
For retailers, this change in shopping behavior means that once consumers enter the store, they are already armed with a high level of knowledge about specific products and are not starting from scratch.
In a recent TimeTrade survey of 1,029 consumers, 53% of respondents report that browsing online before making a purchase helps them narrow their selection down to two or three products, but they still go into the store to make a final purchase decision. At this point, consumers seek out expert assistance. For retailers, this shift from in-store "product discovery" to "final purchase decision" puts increasing importance on delivering prompt and informed in-store service.
Collaborative Selling Enhances Customer Service
So how can retailers deliver top-notch customer service that effectively prioritizes customer queries? One emerging trend is based on restructuring around in-store collaborative selling, a type of collaboration between store managers and store associates that helps ensure all customers coming through the door receive the proper level of service.
One retailer that pioneered this approach is Apple. Known for its roaming sales executives and scheduled Genius Bar appointments, Apple has successfully blended the convenience of pre-scheduled appointments for in-depth issues with the ability to assist walk-ins with a quick problem triage. Today's technologies can even give consumers the option to receive text updates about expected wait times and reminders confirming that an associate is available to assist.
Achieving real-time collaboration on the sales floor is not easy, but it is a model more retailers should move to adopt. To be successful, retailers must learn to better leverage customer data and understand the modern path-to-purchase.
Optimizing The In-Store Experience With Analytics
One step to delivering a great in-store experience is effectively utilizing customer appointment and traffic data to plan for the right staffing levels. Since many consumers are almost ready to buy when they arrive in-store, planning to have the appropriate staff on hand ensures the right person with the right skills and knowledge will be available to address consumers' needs, at the right time.
Using analytics to measure and allocate store personnel based on a day's schedule of appointments helps retailers effectively match staffing levels and expertise with customer demand. This way, retailers can monitor appointment and staff numbers, as well as store traffic patterns over time, to help predict what staffing levels should look like throughout the day.
Analytics can also help store managers achieve insight into the path-to-purchase by assessing how well a brand and its retail networks are operating. They can even dial down to the specifics of an individual store or employee. Much of this data is sourced from in-store visits — when a customer leaves they can fill out a simple Net Promoter Score (NPS) survey, which helps managers understand how well in-store operations are running.
By utilizing mobile survey functionality, retailers can also automatically deliver satisfaction surveys immediately after an in-store appointment, which helps brands gain a better understanding of the quality of each interaction and refine as needed.
Analyzing The Path-to-Purchase Improves Operations
Advanced analytics tools can deliver visibility into a customer's path-to-purchase across all marketing channels, helping to track interaction throughout the customer journey, starting from the first interaction all the way to when the customer makes the final in-store purchase.
These tools reveal actionable insights to help retailers understand what's working and what's not — and then adjust as needed. The ability to capture pre-purchase web metrics, POS data, appointment data and independent customer feedback helps determine best actions for customer follow-up and retention. It also helps retailers refine in-store strategies to continually improve service and customer satisfaction.
Delivering a superior in-store experience in today's retail environment is certainly more complicated than it once was. But it can also be argued that today's retailers have far more tools at their disposal than their predecessors. With the advent of digital and analytic technology, retailers can gain a better understanding of how their customers interact with their brand.
This enables them to effectively pinpoint consumers' specific needs and be ready to deliver a tailored, knowledge-backed experience when they enter the store. We often hear about impersonal in-store experiences or unengaged employees, but truth be told, today's retailers are more equipped than ever to deliver excellence. It's all in how they use their data.
---
Mike Lewis is an International speaker, author of Stand Out Social Marketing, active blogger and Twitter personality. He is a C-Level Marketing executive and serves on the Board of Directors at several start-up technology companies.