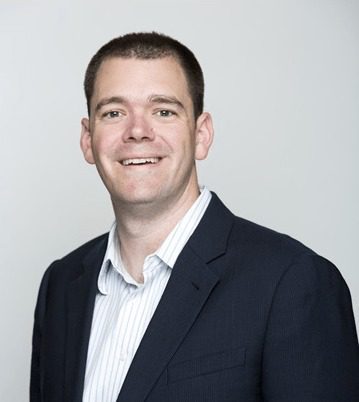 The 2017 holiday shopping season was record-breaking.
Black Friday sales alone totaled $5 billion — with customers spending more than $1 million per minute online, according to e-commerce platform Shopify. Additionally, Cyber Monday 2017 was the single largest shopping day worldwide in Amazon's history — overcoming its annual summer sales holiday, Prime Day, by a long shot. Overall, it was estimated that retail sales from November 1 through December 24 (Christmas Eve) were up 4.9% over last year, the largest year-over-year increase since 2011, according to data from Mastercard SpendingPulse.
As billions of dollars were up for grabs, retailers brought out their best and most creative strategies to win over holiday shoppers in 2017. It paid off — some retailers won, and others won big time.
Several key trends from the last few months will continue to shape retail in 2018.
Black Friday/Cyber Monday Now Month-Long Affairs
Holiday deals will continue to start earlier each year as points in time like Black Friday and Cyber Monday give way to 'pre-holiday' sales for the entire months of November and December. It is becoming more common for shoppers to start their holiday gift research as early as September, which is driving brands to launch holiday promotions earlier to get a leg up on the competition.
Retailers are also grabbing consumers' attention with promotions and countdowns long after Black Friday and Cyber Monday end. In 2017, special holiday sales extended far into December. Retailers joined in on new sales holidays such as "Free Shipping Day," where over 1,000 online stores offered free shipping and guaranteed delivery by Christmas. Retailers are creating consumer touch points and driving ongoing shopping activity, even for last-minute shoppers who, for example, took advantage of "Super Saturday" deals on December 23.
Many retailers will continue to push year-round promotions through online and mobile channels, training consumers to shift to a "Cyber Everyday" mindset. Consumers' desire for shopping holidays and surprise and delight bonus deals tie into the ever-growing need for brands to promote personalized experiences that form more human connections with each customer. Given the success of extended holiday season campaigns in 2017, we should expect to see longer promotion cycles throughout 2018, with Father's Day, Mother's Day and Back-to-School as prime candidates.
Digital And Mobile Offerings Are The Norm — Not A Luxury
Recent studies by Asurion and Microsoft found that the average American adult checks their phone every 12 minutes, about 80 times a day, all while maintaining an average attention span of about eight seconds. So it's no surprise that approximately 40% of 2017 Black Friday online sales were made on mobile devices, marketing firm Criteo found.
Throughout 2017 retailers offered online promotions and sales through mobile sites and apps that could also be redeemed physically in brick-and-mortar locations. For example, T-Mobile started its Black Friday sales a week early with a "buy one get one free" promotion on popular devices, and customers could redeem the promotion online or in-store. This tactic offered a consistent experience online and in-store, and provided customers with options, all of which are now table stakes and fundamental to any successful shopping experience.
As luxury items are popular gifts around the holiday season, specialty retailers are strategizing unique ways to connect with their consumers. Traditionally, high-end luxury retailers have shied away from offering all products for purchase online. They were afraid digitalizing in-store experiences would degrade the personal touches that customers came to expect from high-end retailers.
However, as the retail market becomes more digitally advanced, the mindset has clearly changed and luxury brands are making technology work in ways that still fit their brand style and customer experience. For example, Hermès has equipped its store associates with tablets to access product information, inventory placement and various selling point content. This allows the retailer to maintain a tech edge against competitors, while also providing customers with an elevated experience both online and in-store.
In our recent 2018 Beacon report, 90% of retail leaders said that adapting to changing customer needs will be their first priority in 2018. As customers now expect technology to continue to shape in-store, online and mobile experiences, expect to see increased use of artificial intelligence, the Internet of Things and other digital capabilities throughout 2018.
Integrating With Influencers
Another digital trend we saw was the use of social media platforms and celebrity influencers during the 2017 holiday season. Influencers helped promote Black Friday and Cyber Monday deals by sharing their favorite items with fan bases across social platforms. They also provided direct links and coupon codes, which helped retailers drive increased web traffic.
For example, pop culture icon and former Bachelorette Jojo Fletcher promoted various apparel brands to her Instagram following of more than 2.2 million fans this holiday shopping season using her discount code "Jojo." By understanding the demographics of fans of certain influencers, retailers were able to target specific marketing campaigns to the right consumer sets, thereby creating more personal, human-centric experiences.
Given the success of engaging social influencers to promote products this holiday season, retailers will likely continue to channel marketing dollars through this medium. As companies look to diversify marketing spend away from traditional channels, celebrities, Internet personalities and the growing field of micro-influencers will continue to play an important role bridging brands and potential customers together.
The Outlook Is Bright
Sales figures for the 2017 holiday season reveal that consumerism is alive and well. As retail brands react to our evolving, tech-driven world, remaining vigilant in updating digital and customer service offerings is vital. Consumers will give their time, attention and money to brands that offer creative promotions and personalized experiences. Disruption is the only constant in the retail industry, and we will see many new trends come and go throughout 2018.
---
Andrew Billings is a principal in North Highland Consulting's Retail and CPG practice and leads the firm's Retail Supply Chain capabilities. He has spent the last decade driving transformational programs within large and mid-size Retail and CPG organizations.