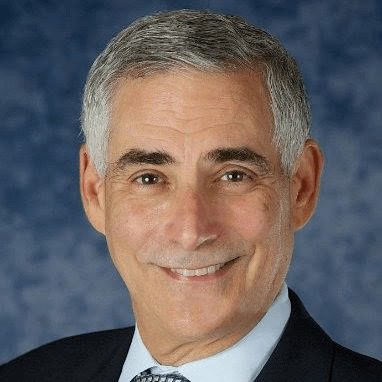 Agility will soon become the watchword of brands with products sold at brick-and-mortar retailers. In the same way the most agile athletes adjust speed and direction, organizations must change, pivot and adjust often to improve retail execution.
Precipitated by unprecedented levels of connectivity, the pace of change has accelerated a thousand-fold. Mobile technology solutions, especially those with the ability to capture images, have become the new enablers. Companies that embrace these tools will be in a better position to compete. Those that are slow to adopt new technology will surely fall behind.
Management teams can be lulled into a false sense of security because they believe their organizations have been agile in the past and quick to adopt new technologies. However, the old model of agility was based around efficiency — the speed of completing the prescribed job mattered most. Thus, disparate departments worked hard to become experts at independent tasks.
Today, the type of agility that matters is quite different. It's not only about being quick, it's about being informed and ensuring smart responsiveness across an entire enterprise. It's a cycle of execution, validation, data collection, analysis and modification. Mobile technology solutions make this type of corporate agility possible.
With the rise of mobile, the entire workplace and workforce have undergone a sea change. Today, only 20% of the global workforce is actually plugging into traditional enterprise IT systems. Enterprise mobile has replaced traditional enterprise IT because workforces are no longer centrally located, and layers of supervision are being eliminated. Mobile technology allows organizations to monitor activities of field teams efficiently to ensure execution and compliance, and to provide structured feedback on the competitive landscape. This type of real-time information collected via mobile devices not only facilitates agility, it optimizes it.
While companies across all industries need to be agile, those with a physical retail presence have a harder challenge. Business needs vary by sector, but every company must have real-time feedback from the point of sale to understand their market and to react quickly.
Changes in the market can be created by slow trends, competitive forces or company-initiated projects. Company-initiated projects can include new product rollouts, changes in procedure and new displays or packaging. In these cases, the cycle of execution, validation, data collection, analysis and modification must be compressed.
A leading quick service restaurant has used mobile data collection software to track retail execution across locations when rolling out a new menu item. This new audit process helped to reduce time spent on data collection by 75% and improved time spent on data aggregation by 97% over their previous process.
These faster cycle times allowed the restaurant to take findings from early test markets and improve overall execution during the rollout. The results also revealed which regions were performing most consistently against product standards, as well as the regions that showed the most variance. This data allowed management to direct training to the regions that needed help. With this newfound agility, findings were garnered in a matter of weeks.
Outdoor industry leader Gerber Gear has also embraced agility via mobile data collection. Photo-enhanced data provided Gerber Gear with a powerful mechanism to reveal stockout situations to a retailer. The result? Significantly increased order volume. But that's not all — Gerber Gear field reps use an enterprise mobile app by GoSpotCheck to collect a host of metrics, including detailed product information and competitor intelligence. In this way, Gerber Gear can operate like a smaller enterprise with the help of a mobile tool — harnessing the power of interdepartmental communication.
The right mobile data collection platform can also help retail brands quickly course- correct when problems arise. In October, General Mills voluntarily recalled 1.8 million boxes of Cheerios that claimed to be "gluten-free" but accidentally contained wheat. From removing product from stores to managing public relations, recalls are costly — there's no way around it. When the unexpected happens, mobile data collection can be critical in identifying and quantifying a problem early and monitoring the corrective action.
Being an agile company is more important than ever, and strong mobile data collection applications empower an organization to become one. Management must be positioned to respond to "what if" situations with confidence, speed and critical thinking, eliminating uncertainties and time lags in feedback from the field.
Agile organizations know that departmental silos hinder productivity and success. The access to accurate, real-time feedback, coupled with a culture of collaboration and rapid course correction, will foster agility within an organization.
Even if you think your organization is nimble, you haven't seen true intelligent responsiveness and agility until you introduce your workforce to a robust mobile data collection platform. Don't lag behind your competition. Implement a mobile data collection tool now.
---
Carl E. Rosen is Principal of Shelter Rock International and former Chief Operating Officer for Bulova Corporation and Chief Information Officer for Loews Corporation. He has been responsible for sales organizations and has implemented field sales automation initiatives. Throughout his career, he has witnessed how technology enables management to accelerate decision processes and control costs.