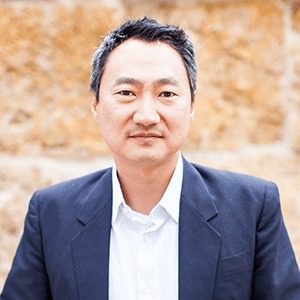 In a world where 92% of consumers trust recommendations from other people over brand messaging, companies must harness and optimize the voice of influencers to build and retain a following. Today's consumers are wary of traditional advertising tactics. As the ways brands reach their audiences continue to evolve, companies must adapt accordingly. Engaging with an extensive group of influencers is a powerful way to communicate your brand's message in a trustworthy and authentic manner. Below, we provide an overview of influencer marketing, best practices, and pros and cons to ensure a successful influencer marketing strategy.
What exactly is influencer marketing, and how do you define it?
The term "influencer" is often associated with an individual with a large following across various social media channels, whether he or she is a trendsetter, professional product reviewer or a full-time blogger. But in today's digital and connected world, millions of individuals collectively have enormous influence on purchase decisions. Ultimately, influencer marketing is the ability for brands and retailers to leverage content generated from real consumers — ratings, reviews, Q&As, social posts, images, and video — in-store, online, and in their marketing campaigns, to help active shoppers make more informed buying decisions.
Who, primarily, engages with this content and how?
Consumers are increasingly demanding easy access to the experiences and opinions of others who have direct experience with the products they are considering, regardless of whether they ultimately make the purchase online or in-store. There are some incredibly exciting use cases of influencer marketing and consumer-generated content being leveraged in-store. Retailers and brands are increasingly recognizing that the lines between online and physical worlds are blurring. For example, many shoppers frequent brick-and-mortar stores and pull out their mobile phones in-aisle to help inform their decisions in the midst of a wall of seemingly undifferentiated options. Conversely, other shoppers research products extensively online before purchasing in-store. Studies have shown that 39% of in-store purchases were influenced by online reviews, and retailers with mobile-optimized sites are prioritizing these platforms to make influencer content easier to discover and consume. In the end, it's a win-win-win situation for consumers, retailers, and brands. Shoppers benefit from more educated purchase decisions and avoid buyer's remorse, while brands and retailers enjoy higher traffic and conversion rates on their sites, in addition to lower product return rates.
How does consumer-generated content (CGC) influence shoppers and elevate a brand's overall ROI?
The underlying reason that influencer marketing like CGC works is intuitive — more collective content signals greater trust in the aggregated rating. It's the basic premise that when we shop, we are likely to favor a product with more reviews over one with fewer reviews, even if the latter has a slightly higher overall rating. There's also the idea of relevance — shoppers want to hear from other shoppers similar to them. A 2012 Weber Shandwick study cites that consumers pay more attention to consumer reviews over professional reviews by a 3:1 margin. This insight reflects the aggregated influence generated when many consumers lend their voices and share their experiences about a given product, and thereby make it easier for other shoppers to find reviews from people who have similar needs, lifestyles, or use cases.
When looking at the ROI of influencer marketing, CGC directly impacts more than mere brand affinity or purchase intent — it directly drives purchases. Tracking shopper behavior on a website allows a business to better quantify revenue that is generated from a consumer who interacts with CGC, versus one that does not. What is often overlooked is the influence that this content has on in-store sales. A recent ROBO (Research Online, Buy Offline) Study found that, on average, for every $1 spent online as a result of reading online reviews, another $6.50 is impacted in-store, proving that online influence truly has a compelling impact on in-store buying behavior.
Are there any drawbacks with influencer marketing?
It boils down to authenticity. When it comes to influencer marketing, a business puts their message directly in the hands of the consumer. While the positive implications are clear, handing over message control to someone outside of the company can create anxiety around the potential negative impact of fraudulent content on overall brand image. A recent study showed that 48% of U.S. consumers expressed concern that one of more of the reviews they read online was fake. Because CGC is such a valuable part of the consumer decision journey, it's critical that any brand that implements an influencer marketing campaign establishes stringent guidelines regarding the authenticity of the content. It's also imperative for businesses to invest in anti-fraud processes and fraud detection technologies, and work with specially trained analysts who can account for language-based nuances in review content. This ensures that their consumers have confidence that the content they are engaging with is authentic.
When communicating with customers, authenticity and trust are among the few constants that help businesses inspire people and create lasting, valuable relationships. Rigging content erodes that trust. Instead, businesses should encourage real customers to write genuine reviews based on actual experiences. At the end of the day, consumers want to follow brands they can trust, and the best way to earn that trust is by maintaining authenticity, curtailing unethical practices, and maintaining a positive, ongoing conversation with consumers — regardless of how those relationships are built.
Do you have any advice for companies looking to employ an influencer marketing campaign?
There are many ways to implement an influencer marketing campaign, but my advice is regarding what not to do from a strategic standpoint: do not limit CGC to a website-only asset. Leveraging a comprehensive CGC strategy across multiple consumer touchpoints (e.g. television ads, in-store displays, print circulars) has been estimated by some of our clients to be worth hundreds of millions of dollars in incremental sales. If we view the entire customer journey from awareness all the way through purchase and loyalty, there are multiple touch points where clients can optimize CGC effectively — it's a catalyst that makes your marketing spend work harder and go farther.
---
David Moon is the Vice President of Global Strategic Consulting for Bazaarvoice. His team engages with clients to cater their consumer-generated content strategy to address brand and marketing challenges and drive top-line revenue.