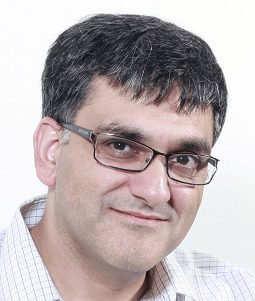 When it comes to marketing, long gone are the days of a business sending out a homogeneous message and hoping it "stuck," that is, resonated enough with the customer to result in increased sales. Thankfully, that finger-crossing is over. In the context of today's digital revolution, reaching out to customers takes a whole new form. Reasons for this are two-fold: technology now allows businesses of all types to find out a whole lot more about their customers before a marketing strategy is even formed: they can learn a customer's browsing history, past purchases, social media habits, a general idea of their preferences, and more.
The second aspect of today's form of marketing is based on the first: using all of the valuable data collected from the customer to formulate marketing campaigns that are highly personalized based on their increasingly specific preferences. This is hyper-personalization — the newest wave in digital marketing. And if you haven't applied hyper-personalization to your marketing efforts yet, you'll need to get on the bandwagon soon in order to stay competitive in today's environment.
Through hyper-personalization, you can use collected data to make highly informed choices about specific interactions with individual customers. Today, it's easy to collect the data; people are getting increasingly used to giving up certain information in order to receive something in return. Hyper-personalization takes things to the next level: it goes the extra mile in understanding your customer better and meeting their expectations. It delivers the right message, in the right place, at the right time. It's all about customer engagement in a very refined form. And that's the kind of engagement that leads to increased sales, and builds the kind of customer loyalty that lasts for years.
How can you use a hyper-personalization approach to increase your marketing ROI? There are five ways to start:
1. Leverage Omnichannel Data.
Today's retailers have the benefit of data coming from a myriad of sources: mobile apps, browsing histories, social media, device location histories, demographics from loyalty programs and more. If you're smart, you're using this omnichannel approach to create an impactful presence and portray your brand as a uniform entity throughout all of those customer touchpoints. Hyper-personalization takes that omnichannel approach a step further. It's the act of taking the data from all of those valuable sources and applying analytics to really define the customer journey. Then, you can adjust that journey to suit your marketing goals; it lets you develop strategies and messaging directed at customers on a highly individual basis — resulting in enhanced customer experiences and strengthened emotional resonance with your brand.
2. Leverage Social Media.
One of the fastest ways to get a real glimpse at the kind of granular information you need to have an impact on your customers is through data collected from social media. Paying greater attention to not only customer profiles, but also their interactions, likes/dislikes, issues and challenges all adds up to great opportunities to get the right message in front of customers in the right way, and at the right time. Social media is highly personal. It's a wealth of personal conversations between your customers and others. Hyper-personalization helps you get in on that conversation. It helps you build trust with customers in a very unique way and — only when it's highly appropriate — reveal emotional messaging that influences those customers to act.
3. Make The Most Of Loyalty Programs.
Reward programs are extremely valuable when stepping up the effort to collect highly personal information from customers. There is a real sense of value inherent in a customers' willingness to join a loyalty program — and they're willing to give you something in return for that: more information about themselves than they would otherwise offer. You can reap great rewards yourself if you use the ultimately specific customer information you get from your rewards program to serve as the basis for ongoing hyper-personalized campaigns: birthday offers, coupons, customized emails, etc. It's a wealth of opportunity to deepen the relationship with your brand and increase sales not just in the coming days, weeks or months, but years.
4. Make The In-Store Experience More Engaging.
Digital media has encouraged an interesting customer behavior phenomenon for retailers: "research online, buy offline." It is one where customers will research a desired product extensively online, and then be driven to a retailer's physical store to gain the true "touchy, feely" experience of the product. It only makes sense, then, to apply hyper-personalization here: to use the data gleaned from the customer's digital journey to enhance their experience in the physical store — and close the sale before they have a chance to go back online. Only hyper-personalization can drive in-store displays, sales associate behavior and transaction protocols in a way that truly resonates with the customer — a way that elevates your brand as one that "gets" customer preferences, way better than the others.
Hyper-personalization can inform, influence and drive your marketing strategies and tactics unlike anything has before. True, it's based on good, old-fashioned marketing principles: know your customer well before you attempt to communicate with them. But with today's wealth of digital tools to gain knowledge about the customer, and highly-personalized ways of influencing customers on their journey, those principles are taken to an exciting level — as are your opportunities to gain better ROI on your marketing efforts than ever before.
---
Dr. Anil Kaul is the CEO and c-founder of Absolutdata. He has over 20 years of experience in marketing, strategic consulting and quantitative modeling. Before starting Absolutdata in 2001, Anil worked at Personify and McKinsey & Company. Kaul has a PhD in quantitative marketing from Cornell University. He is dedicated to the cause of exploring the best practices for implementing analytic solutions in progressive organizations and building capabilities towards robust decision-making, and is a recognized thought leader in the industry, having published articles in leading management and academic journals such as the McKinsey Quarterly, Marketing Science, Journal of Marketing Research and International Journal of Research in Marketing.