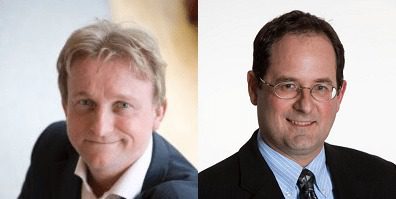 In our data-driven and technology focused world, consumers' digital footprints are becoming increasingly larger, with a growing trail of personal data that's more public than we could ever imagine. Any time data is shared online, it may be used or aggregated in ways that may not be immediately apparent to the consumer. Consumer data can also be derived from web surfing, phone calls, social media posts, search engine queries and online shopping — a true digital Wild West.
As retailers look at ways to offer customized shopping experiences for their shoppers, they also need to re-examine their consumer engagement strategy, especially as consumers become more aware of the value of their personal data and of issues related to data privacy and security.
Changing digital shopping habits create huge volumes of data vulnerable to unethical behavior and security breaches. A growing number of data breaches, over-spamming and ignored customer complaints negatively influence consumer trust, not only regarding the individual companies involved but the retail industry at large.
This makes it increasingly important for retailers to boost consumer confidence levels and build trust, especially as they look to use technology-enabled opportunities to better understand consumers, and connect with them more effectively and more frequently to drive value for the both the consumer and the business.
To help retailers embark on new technology and digital initiatives, The Consumer Goods Forum developed the Consumer Engagement Principles (CEP). Supported by Capgemini, the principles are designed to help retailers promote an environment of trust and proactive consumer communication as they tackle issues such as:
• Building trust with consumers via information standardization of product descriptions and ingredients;
• Addressing increasing consumer expectations;
• Working with consumer forums to solve issues via open platforms;
• Ensuring accurate data is being delivered by new intermediaries like app providers; and
• Addressing the consumer insights vs. privacy trade-off.
Instead of one-off experiences, the new rules of consumer engagement call for an ongoing dialogue between retailers and their consumers to foster trust and build long-term loyalty. Of the U.S. shoppers surveyed for Capgemini's Digital Shopper Relevancy Report, only 39% believe they are provided with clear notice, choice and control of how their personal data is collected, used and shared.
Understanding that rapidly changing technology, regulations and shifts in consumer behavior have put a premium on proactive trust building and consumer communication, the CEP acts as a framework for how retailers engage with their customers and helps ensure constant and consistent communications across digital platforms. Most importantly, the principles are designed to provide the necessary balance between value for businesses, consumers and society. The key areas of positive change addressed by the CEP are:
• Communicate simply: Building trust with consumers requires minimizing doubt. Information relating to product descriptions, terms and policies should be simple and easy to implement, and non-competitive guidelines should be communicated in clear and easy to understand language.
• Be transparent and protect personal information: According to the TRUSTe Privacy index, consumer trust in businesses and institutions is declining, down 4% over the last three years. As a matter of fact, 45% of online U.S. adults do not trust companies with their personal information, up from 43% in 2013.1 As a result, enhancing consumer understanding and transparency concerning the collection and use of personal information is paramount. Retailers must be cognizant of protecting the integrity, reliability and accuracy of consumers' personal information and be open about the whereabouts of that information at all times.
• Maintain an ongoing dialogue, control and access: Enabling consumers to easily choose whether and how their personal information is used; establishing an ongoing dialogue to listen and respond to consumer feedback about their personal data; and providing the ability to correct it and/or have it removed is imperative to building consumer trust.
• Provide a value exchange: Developing trust around the collection and use of personal data requires balancing both customer and retailer needs with the goal of ensuring mutual value — value to the consumer in the form of rewards, better deals, more relevant offers, etc.; value to the business such as improved insights, greater efficiency and more profitable growth; and value to society including improved efficiency and greater corporate social responsibility.
• Promote integrity in social media: According to EKN Research's 2013 survey, 90% of retailers planned to integrate social media data into their analytics initiatives by 2015, up from 30% the year before.2 However, 89% of U.S. Internet users say they avoid companies that do not protect their privacy,3 and Capgemini's Digital Shopper Relevancy report revealed that only 28% of U.S. respondents do not mind when a retailer uses their social media data to gain a better understanding about who they are. Preserving integrity through proper disclosure of commercial interests via social media such as ratings, recommendations and endorsements, for example, is critical to promoting social media integrity and building online consumer trust.
In the digital Wild West, the trade-off of privacy for relevancy is starting to shift as more consumers opt for privacy. As retailers look to safeguard consumers' data, nurture greater consumer trust and navigate the ever-complex and evolving data landscape, these principles can help retailers build digital trust.
---
Kees Jacobs is the global consumer products and retail consumer engagement lead for Capgemini, a global provider of consulting, technology and outsourcing services. Brian Girouard leads the North American consumer products, retail and distribution practice at Capgemini.
1"TRUSTe Privacy Index: 204 Consumer Confidence Edition," TRUSTe, December 2013
2"The Rising Importance of Customer Data Privacy in a SoLoMo Retailing Environment," EKN, 2014
3"TRUSTe Privacy Index: 204 Consumer Confidence Edition," TRUSTe, December 2013