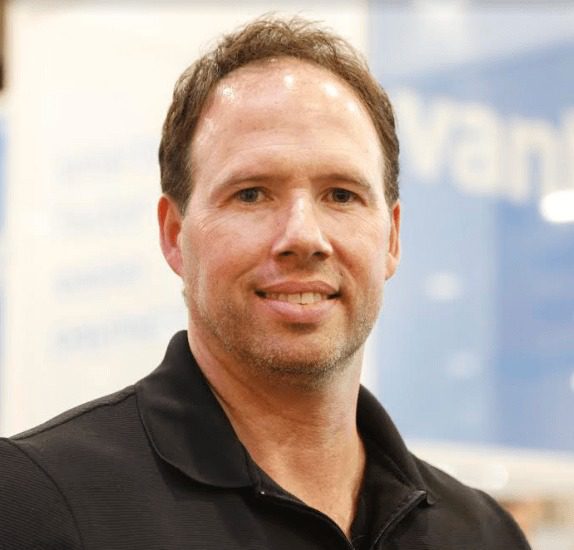 Whatever goods or services you sell, whether you do business primarily online or in a brick-and-mortar location — your business can benefit from implementing a solid gift card program. That's because everyone loves receiving gift cards and this year more and more people are giving them. According to the Vantiv Shoptalk survey, conducted by Socratic Technologies, one third of the respondents said they plan to buy gift cards this year, with Millennials leading the way. And industry experts have projected that the gift card industry will be worth $160 billion by 2018.
Here's how gift cards break down by retailer type:
Restaurants: 34.8%

Department stores: 34.4%

Generic prepaid card (e.g., Visa or MasterCard): 22.7%

Coffee shop: 20.1%

Entertainment (e.g., movies or music): 17.2%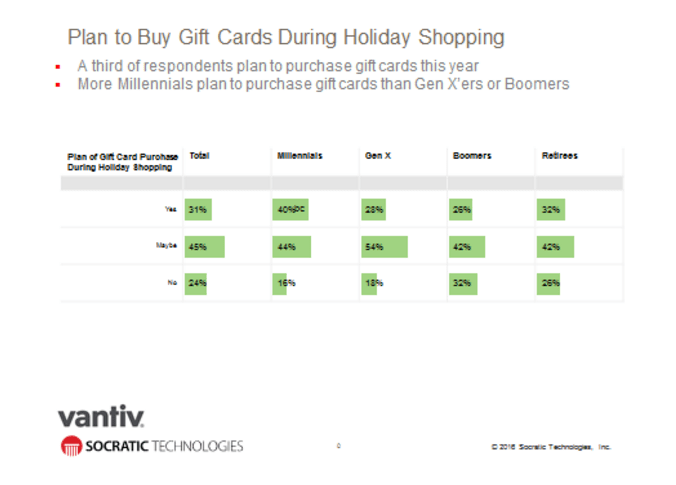 A Perennial Gift-Giving Favorite
Gift cards help givers strike the perfect balance between wanting to give a personal gift and giving the recipient some freedom to choose. CardCash.com ranks gift cards as the #1 most requested gift, with 28.8% of consumers specifically requesting gift cards from friends or family. And, not surprisingly, gift cards are particularly popular over the holiday season. In fact, by 2015, gift cards accounted for more than 18% of holiday purchases.
Grooming New Customers
When a recipient requests a gift card from your store, he or she may be exposing that giver to your brand for the very first time. That means a would-be new customer is going to walk into your storefront for the very first time and learn about you. On the flip side, when a giver buys a gift card from his or her favorite restaurant for a loved one who hasn't yet tried that dining establishment, the recipient will experience a new cuisine when he or she redeems the gift card. So, offering gift cards is a great way to increase brand awareness in your local community and introduce new people to your location.
Boosting Revenue With Gift Cards
Not only do gift cards help to increase merchants' revenue when the giver purchases them; shoppers who come into a store to redeem a gift card usually spend over and above the original amount loaded on the card. 72% of shoppers will spend more than just the value on the gift card. On average, a consumer spends 20% more than the amount loaded on the gift card.
What's more, 22% of consumers have used a gift card to purchase something they wouldn't have bought on their own. People shopping with gift cards are more likely to splurge on big-ticket items or on full-priced merchandise. It's also interesting to note that the majority of shoppers — a whopping 72% — who go to a store to purchase a gift card for someone else also end up spending money on themselves. All of this extra spending adds up to a big boost to a retailer's bottom line.
Growth Of Digital Gift Cards
Recent years have also seen an explosion in the popularity of digital gift cards. These simplify gift giving a step further — the giver doesn't even have to visit a store but simply buys a gift card online, and the digital gift card (with unique redemption code) is emailed to the recipient. According to Gift Card Granny, the value of digital gift cards alone is expected to reach $15 billion by 2017.
Another appealing aspect of digital gift cards is the fact that recipients can keep the gift card data loaded on their smartphone, so they don't have to worry about keeping track of a plastic gift card or paper printout from a digital gift card. According to 2015 InComm research, 40% of consumers prefer to have a digital gift card scanned from their phone rather than having to carry an email printout. On the whole, consumers seem to be less concerned about security when it comes to storing gift card data on their phone, versus credit or debit card payment data.
Offering digital gift cards with the ability to store them right on a smartphone is a great way to appeal to shoppers, helping to grow your gift card program and boost your bottom line.
Driving Loyalty Via Gift Card Sales And Use
There are a couple of key ways that your gift card program can help boost loyalty at your business. For one, merchants often offer gift card promotions — especially around the holidays — such as buy a $50 gift card for someone else, get $10 to spend on yourself after the holidays. These smart promotions not only get the recipient into the store (or online storefront), but also work to get the original giver back into the store to spend more. Another gift card promotion that merchants sometimes offer is a loyalty points bonus when a gift card is purchased. Rewarding shoppers for purchasing gift cards at your location — versus the countless others they could choose — goes a long way in driving loyalty and keeping customers coming back.
---
John Nail is the Sr. Product Manager focused on Stored Value solutions at Vantiv, Inc, a leading provider of payment processing services and related technology solutions for merchants and financial institutions of all sizes.