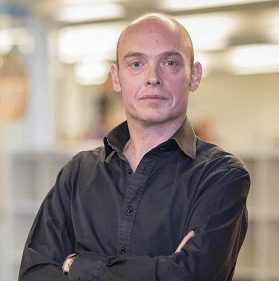 The retail advertising landscape is perpetually evolving, driven by the proliferation of smartphones and tablets, and the demand for access to rich content, social channels and videos on mobile devices. With 68% of Americans already owning a smartphone, optimizing ads for mobile has become an essential part of any high-achieving advertising campaign, leading more and more big-name publishers and digital-only outlets to offer brands the opportunity to place sponsored content on their platforms.
However, poor quality, interruptive and annoying adverts are driving a surge in ad blocker downloads, making it essential for advertisers to produce interesting and relevant content that will appeal to consumers.
An increasing number of retail advertisers are therefore turning to native advertising formats, which are bypassed by ad blocking technology, and are proven to dramatically increase consumer engagement. While many in the industry initially viewed native as a fad, IHS recently predicted that by 2020 in-app native advertising revenue will generate almost two-thirds (63.2%) of mobile display advertising revenue, amounting to $53.4 billion in total. As this statistic highlights, rather than being a flash in the pan, native formats will in fact play an increasingly important role in shaping the retail advertising landscape.
Back To Basics
So what is native advertising? Native is essentially a form of paid media, where the ad experience follows the natural form and function of the user experience in which it is placed. In other words, native ads match the look, feel and function of editorial content; they complement it and fit within it seamlessly, adding to the customer experience.
Get With The Programmatic
While native advertising has been around for decades, momentum has undoubtedly surged during the past year, which has been in part driven by the creation of conditions required for native ads to catch on. Early in 2015, the IAB published the OpenRTB 2.3 protocol, which established native as a separate ad object, opening up the ad format to the entire real-time bidding ecosystem. This new IAB spec created an industry-wide standard for the demand and supply sides to come together.
OpenRTB 2.4 builds on this progress, and set out a new standard that allowed native advertising to be bought and sold in real time. The protocol broke down the deliverable metadata for an in-feed ad to headline, content URL, content description, thumbnail, brand logo and brand name. In this way, it provided clear guidance for the entire industry on how native ads can be broken down into the right components and configured automatically to any unique site layout or in-app experience.
Adding Location To The Mix
Despite these advances, in order for retail brands to truly leverage native they must ensure that their messaging is engaging and relevant to the consumers they are trying to target. One key way that brands can maximize the success of native campaigns is by adding location data.
Through this approach, brands can enrich the ad experience by incorporating users' physical context into audience targeting. The ads then complement the in-app experience and their physical location, making people more likely to read, click and engage with the content. Location-aware native advertising offers advertisers a holistic targeting approach by allowing them to target customers at the right place and time, with the right content.
Benefits For Brands, Consumers And Publishers
This in turn fuels further advantages. As the content grows more relevant, shoppers are more likely to consume and actively engage with it. This means that native ads may also benefit from the association with the publication they are hosted by, helping a brand to establish an affinity with users even if they weren't previously aware of it. In addition, when ad content organically fits the user experience, it's trickier to identify it and subconsciously blank it out, which can often happen with other forms of adverts, particularly on mobile displays.
Native has a host of other benefits too. For example, the majority of ads are by their very nature immune to ad-blocking software. Between 2014 and 2015, global use of ad blockers increased by 41%, bringing the total number of active monthly ad-blocker users to 198 million, making ad-blocking a serious concern for advertisers globally. Native therefore offers a simple and viable solution for how brands can navigate ad blockers to reach their target audience, while simultaneously preserving publishers' revenues.
Ready. Native. Go
Ultimately, the best ads are based on the creation of high-quality, successful content, regardless of the origin; if a piece of content is strong enough, creative and accurate, audiences will engage with it. That said, native ads still naturally need to be clearly labeled for transparency purposes.
With the native ad industry set to quadruple in size between 2013 and 2018, a change in the way ads are consumed over the coming years has begun. In fact, with location as a strong ally, native advertising will gradually offer even more opportunities for contextual dialogue between brands and consumers. It's up to all of us to step up and make the most of it, and provide the next level of customer experience.
---
As Global Communications Director at Blis, Andrew Darling is responsible for communications and PR activities, as well as marketing operations in APAC. Darling is a seasoned tech marketing and communications expert, and former Telecoms, Media and Technology journalist. Highly experienced in PR, content and brand communications with particular expertise in mobile and media tech, he has previously held senior and consultancy roles at TBG Digital, OpenMarket, MX Telecom and Mobile Interactive Group. Darling has more than 18 years' experience working with and reporting on tech companies, digital agencies, media companies and Telcos all over the world. He has written for publications including The Times, FT, Marketing, New Media Age, Information Week and 3GSM World Focus.