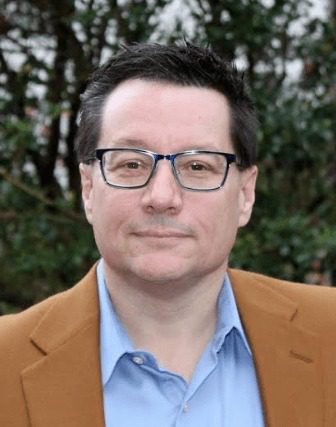 Up 39% since 2009, global mobile penetration is providing consumers with the freedom and flexibility to make purchases from just about anywhere. According to the 2015 Global Payments Report from Worldpay, 23% of all global e-Commerce sales will come exclusively from mobile devices over the next three to four years, and in North America alternative payment methods such as those via mobile are expected to claim 55% of all e-Commerce turnover within the same time period.
While the added convenience of mobile is expected to raise e-Commerce sales to $2.4 trillion by 2019, these devices are the driving force behind a much larger shift in the payments and retail industries — omnichannel purchasing. Consumers now have the opportunity to start, resume and complete transactions seamlessly across multiple channels. From researching a product online to picking it up in-store and then paying with a mobile wallet, mobile devices are increasingly bridging the gap between mobile and in-store experiences. In fact, 75% of shoppers already use their mobile devices to facilitate in-store trips.
Despite the opportunity to better engage shoppers and increase sales, a number of retailers are still without a mobile experience that caters to the changing needs of shoppers. Regardless of where consumers may be, mobile commerce is all about providing them with the most convenient and intuitive method to get them what they need, when they need it. The right mobile UX can translate into a better in-store experience. These four features can help you achieve just that.
Clean Design
Whether they're looking up product details or searching for discounts, consumers often turn toward mobile apps before making an in-store purchase. By including a menu bar that consumers can quickly navigate, along with a layout that features no more than a few different items at a glance, you can build a mobile app that emphasizes speed, simplicity and usability. With product details and discounts in hand, shoppers will be much more motivated to pull the trigger on in-store purchases.
Geolocation
Tracking the location of consumers through a mobile app enables you to send them relevant discounts and promotional offers while they're near one of your stores, or send them information on new sales and other discounts for those times when they're not. Not only will such deals increase foot traffic in brick-and-mortar stores, but they will also drive online sales from shoppers who are just passing through the area or don't have time to browse before buying.
Biometric Payments Authentication
Simplify your in-app checkout process by introducing biometric payments authentication. Rather than pulling out a credit or debit card, shoppers will be able to verify each and every purchase with their fingerprint. Making your app compatible with mobile wallets could also help foster a quick and painless in-store experience at the point-of-sale by allowing shoppers to tap or scan, pay and go.
Intuitive Search Function
Nearly nine out of 10 shoppers search for products online before buying offline. By implementing predictive text into your mobile app's search function, you can ensure shoppers are able to track down the information they need to make an in-store purchase. Additionally, a simplified product hierarchy will ensure consumers don't have to click through multiple categories before finding the item they're looking for. Providing alternative product suggestions on searches that don't yield any results is another way to simplify the mobile search experience for your customers. As your search function improves, so will your conversion rates.
Mobile devices are changing the way consumers shop. Rather than choosing between one and the other, they now have the opportunity to combine in-store and online shopping. By crafting a mobile user experience that satisfies the constantly changing needs of today's consumer, retailers can make purchasing across multiple channels faster and easier.
---
Joe Kleinwaechter is the VP of Innovation and Design at Worldpay US, a global payments technology provider for all sales channels: in-store, online and via mobile devices. (www.worldpay.com).