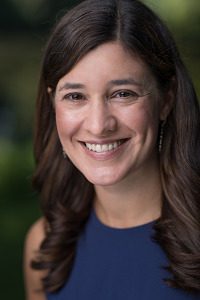 The landscape of commerce and delivering customer experience changed dramatically over the past year, as millions of shoppers found health, safety, social distance and remote work taking center stage in their daily lives. Dress clothing retailers such as Brooks Brothers filed for bankruptcy, while athleisure wear boomed. Commerce trends that were on the horizon were suddenly adopted at a brisk pace, including online food ordering, curbside pickup and BOPIS (buy online, pick up in-store). More than one-third of consumers now shop online each week, up from 28% pre-pandemic.
Retailers that relied heavily on store sales had to regroup after the pandemic hit. The customers of one of my clients, a retailer of hobbyist products, skew older and retired and did less shopping online. But with a massive surge in online sales during the shutdown, building out a full ecommerce site was immediately a top priority. Another, a fashion brand with product stuck in closed retail locations, had to shift distribution models to meet a surge in online demand.
So what are the customer experience and commerce trends that will continue, or become more fully realized, in 2021? These are four with staying power:
1. Contactless customer experience.
Contactless offerings such as BOPIS and curbside pickup were already on retail roadmaps for forward-thinking organizations. Others didn't plan to have them in the works for another one to three years. Suddenly, with physical stores forced to shutter, companies had to turn on a dime to provide these services. Nordstrom, for example, is now turning its Nordstrom Rack off-price stores into online order pickup locations for all of its banners. These are not buying journeys that will go away: In 2021, retailers that rolled out simple curbside options during the pandemic will put high-tech BOPIS and curbside offerings in place — because many shoppers still don't want to linger and browse in-store. 
2. Omnichannel shopping.
Without seamless checkout and customer service options available across channels, customers will go elsewhere — especially now that more shopping is done online and consumers can switch to the competition with a quick click. In 2021, omnichannel excellence will continue to become an essential point of differentiation, particularly for those retailers that don't own their category. Instead, those that prove they're able to quickly get products to consumers, resolve issues with customer service and provide fast delivery and returns will be the ones that thrive. Retailers will invest in back-end systems to ensure a seamless experience and holistic customer view.
3. Personalization and changing customer journeys.
While personalization has always been important in the world of retail, in 2021 it will be a game-changer, as brands look to understand new customer journeys, get creative online and improve engagement. FILA, for example, didn't have many of its own physical stores, but sold through other retailers. When stores shut down, they rallied to drive traffic to their own website through massive social media campaigns that promoted hot collaborations. They engaged with customers through targeted content marketing campaigns and served up the right offerings on relevant landing pages. Other clients want to personalize the entire end-to-end experience at every touch point, and are achieving it by tying their commerce, customer service and marketing systems together in order to create a 360-degree view of their customer. This approach delivers better customer service, more personalized marketing and an engaging commerce shopping experience — ideally leading to increased customer loyalty and revenue.
4. Voice commerce.
While voice, or conversational commerce — through devices such as Amazon's Alexa, for example — didn't break out as a trend due to the pandemic, it is clearly something every retailer is now constantly talking about and trying to figure out. The question is, how will it work, how will it add value to the customer experience, and how will it align with other commerce efforts? No one yet has the bottom-line answers to those questions, but there is no doubt that voice will clearly be top-of-mind in discussions for 2021 to make the customer experience even more engaging.
Customer Experience and Commerce in 2021: Striking a Wait-and-See Balance
At the moment, plans for 2021 are in flux, as retailers strike a balance between investing heavily in new technologies to meet commerce needs and waiting to see how things look in a few months. The future is uncertain, so many are taking a wait-and-see approach, while others are betting on a continued surge in business. One client, for instance, is a high-end meat seller that sources from local farmers. Before this year, 70% of its sales were to restaurants. Now they are betting on continued online demand from home chefs, creating a new direct-to-consumer channel.
Either way, even retailers sitting on the fence need to plan. And there is no doubt that many changes in consumer behavior/to the customer experience and commerce are here to stay. It's true that the future is uncertain, but in 2021, retailers will surely be looking ahead and making choices to meet their customer needs, both online and off.
---
Jennifer Conklin is the sector lead for the Unified Commerce practice within the Consumer Products, Retail and Distribution Market Unit at Capgemini in North America. She brings over 20 years of digital and commerce experience to help brands build world-class customer experiences for online retailers and branded manufacturers. She is actively involved in the Chicago community as a Girl Scout Troop Leader.