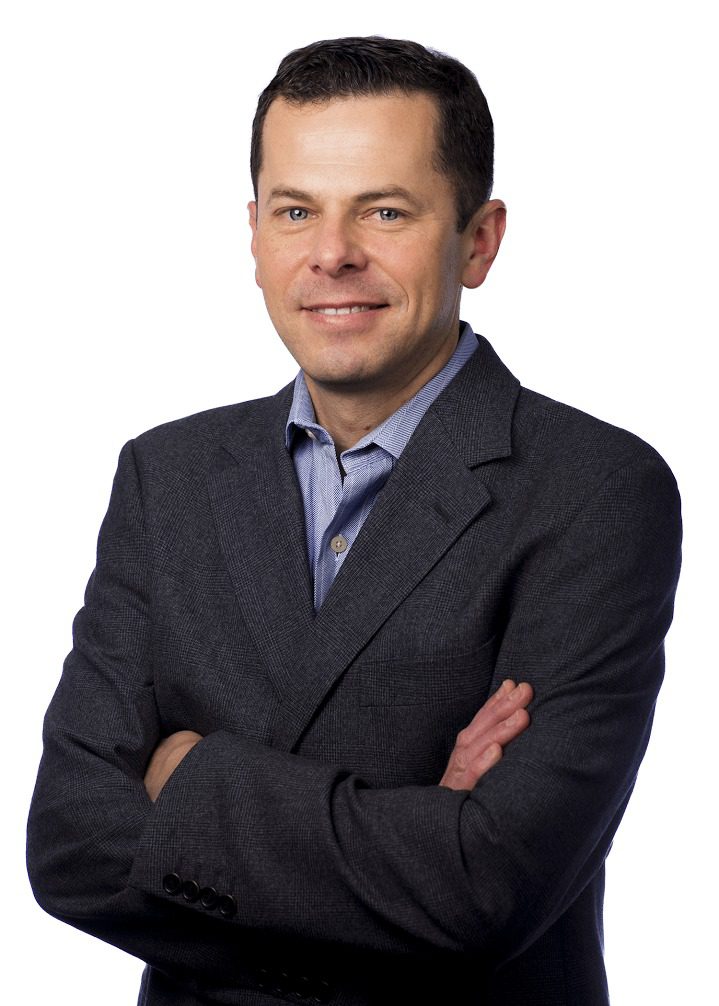 With 2016 already halfway over, retail marketers are deep into their 2016 campaigns intended to acquire and retain customers, drive sales and improve overall customer loyalty. But what are marketers doing differently to make 2016 better than 2015? Last year, the Commerce Department recorded only a 2.1% increase in retail sales (excluding automotive) over 2014 — marking the worst such performance since 20091 and a far cry from the 4.1% increase that the NRF projected2. If retailers haven't changed the way they approach marketing, are we in for more of the same?
Most retail marketing today is periodic and campaign-based, driven by the retailer's needs at a single point in time, whether those be building promotions around holiday or seasonal sales opportunities, launching new products, reducing inventories or pursuing other initiatives. In general, retailers cannot expect periodic campaigns that cast a wide net to generate above-average sales. Ask any marketer whether he or she believes that these campaigns are likely to generate desired levels of long-term value, and invariably the answer will be no.
The numbers paint an uninspiring picture. Overall response rates can best be described as either anemic or unimpressive for most categories:
Paid search: 4% with generic keywords; up to 15% for paid search for brands

Direct mail: 3.5% to 5%

Email: 2% to 2.9% using house lists; 1% to 1.9% while prospecting

Banner ads: 1.1% to 1.5%3

Facebook4: 0.66% to 1.28%
Such response rates suggest that the periodic approach leaves much room for improvement.
Many retailers fail to consider the everyday needs of their customers or proactively anticipate when a particular offer might best align with their customers' needs. This apparent lack of precision is not a failure among retailers to understand their customers' needs. On the contrary, marketers constantly analyze customer data in an attempt to develop targeted marketing campaigns that appeal to various audience segments and align with customer journeys. However, the use of static customer data and rules-based targeting typically results in relatively low ROI and does not deliver the 1:1 personalization that is the Holy Grail of world-class marketers.
To improve marketing effectiveness and reduce costs, marketers must change their approach. Instead of pursuing the traditional approach of periodic campaigns, retailers should seek to "flip" the prevailing model and reorient their marketing toward the changing behaviors of their customers. This requires marketers to understand three key concepts and structure their marketing programs accordingly. These concepts, arranged by sequence of activity, are:
Longitudinal analysis → Need states → Aspirational spend
First, it is important to closely examine your customer's behavior over time. This longitudinal analysis consists of assessing customer attribute and behavioral data spanning the entire length of the customer relationship. Key data to consider includes the types of products purchased, frequency and regularity of trips, and offer acceptance, for example. Analyzing that data identifies patterns and similarities that allow retailers to better understand customer needs at any given moment in time.
Seeing the evolution of customer behavior over time (as they marry, have children, become empty-nesters, care for ailing parents, etc.) helps retailers predict future needs, allowing them to develop more effective, personal and relevant offers. This is something that customer segmentation alone cannot accomplish. It is also the key to making customers feel they have a valued, two-way relationship with the retailer.
While conducting longitudinal analysis, marketers should categorize their findings into "need states" — sets of characteristics that define customer behavior. While traditional customer segmentation assigns individuals to a specific profile or persona (e.g., golfer, stay-at-home mom), customers can belong to more than one need state at a time. They can also move from one need state to another over time.
The analysis starts at the individual customer level and seeks to identify customers with similar attributes, clustering these to create micro-segments. This bottom-up approach is the opposite of the traditional top-down approach, whereby analysis starts with predefined segments and places customers into them. In addition, it fundamentally changes the marketing approach from one that is campaign-focused and driven by internal goals to one that is customer-focused, with marketing actions that occur as a response to a customer's behavior. Once marketers understand this concept and put it into practice, they will be better able to deliver the right offer to the right person, at the right place, and at the right time.
Once retailers derive customer need states, it becomes possible to quantify the customer's aspirational spend — the amount of money that a given customer could potentially spend in a specified time period or over the customer's lifetime. This number is a reflection of similar customers' historical spend levels and incorporates characteristics specific to each individual customer.
When replacing traditional marketing approaches with this new methodology, it is important that marketers consider each customer and need state as fluid. Marketers should embrace changes that occur over time, as they present personalized marketing opportunities. For example, if a customer's recurring prescriptions change from birth control to prenatal vitamins, it is very likely that the customer is expecting and the attentive retailer should be on the lookout for future diaper purchases.
It is also important for retailers to distinguish short-term behavior (such as dieting) from longer-term behavior (such as becoming vegan) and to quickly take action when changes in behavior occur. By doing so, it becomes possible to anticipate additional or likely future needs and adjust marketing tactics accordingly.
Although the benefits of applying these three concepts are substantial, the practical mechanics of implementing this methodology may be daunting. How can a retailer successfully achieve this advanced state of data enlightenment and reap the resulting benefits in a smooth, seamless way? Fortunately, advanced software solutions are available to automate the analytics process, helping reduce error rates and accelerate a retailer's ability to achieve tangible market outcomes.
The most capable analytics solutions aggregate data from multiple sources (online, offline, and third-party), extract relevant information, detect baseline and changing patterns, and then suggest specific marketing actions that the retailer can execute on demand. These insights may be delivered to the marketing director, indicating who should receive which coupons or offers via email; or they could appear on a computer terminal at the pharmacist's counter, telling him or her which products to recommend.
Such analytics solutions also apply the insights gleaned from the entire customer base and facilitate the "re-use" of insights to address other use cases over time. When the technology identifies a customer demonstrating characteristics of other need states, it will draw lessons from what worked and didn't work with previous customers and recommend actions that are more likely to work for the new one. In this way, retailers can shape marketing activities that are highly targeted and maximize the full revenue-generating potential of each individual, and do so at scale across the entire customer base.
While implementing such advanced analytics solutions may seem challenging, the greater challenge lies in fostering a new way of thinking about marketing. The classic customer segmentation model has been the gold standard for decades, but even the best technology in the world won't help organizations achieve their desired outcome if the underlying marketing processes and strategies don't align with the concepts of longitudinal analysis, need states and aspirational spend. It is time to flip the conventional model and market to the needs of your customers when it is timely and relevant for them — not the other way around.
2National Retail Federation, February 2015 (via press release)
32015 DMA Response Rate Report, April 2015 (via MarketingCharts.com)
---
John Mack leads the marketing organization at Opera Solutions, and is responsible for all strategic and operational activities that define marketing. Core activities for him and his team include market research, content marketing, product marketing, demand generation, digital channels marketing, lead generation and internal communications. Prior to Opera Solutions, Mack served as Chief Marketing Officer at Zementis, was a partner (Managing Director) at Accenture, and held various other senior-level roles in technology and management consulting.