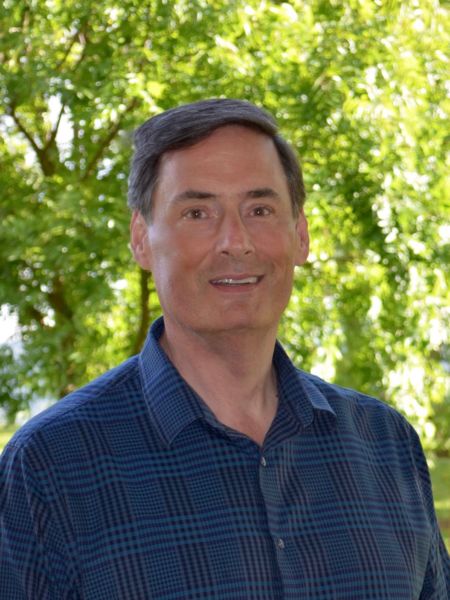 The COVID-19 pandemic has upended the retail sector. From household name brands declaring bankruptcy, to Amazon consolidating its ecommerce dominance, to curbside delivery options becoming a coveted competitive differentiator across categories ranging from electronics to grocery to fashion, the landscape for retailers looks radically different than it did 12 months ago.
Amid the turmoil, there are several key CX trends that stand out, and a retailer's ability to respond and adapt to them may mean the difference between thriving in a post-coronavirus world or becoming another corporate casualty of the pandemic.
Acknowledge Order Inquiry Urgency
On-time shipping rates for the major carriers have declined significantly year-over-year, and longer-than-usual shipping times have been a source of pain for both retailers and their shoppers.
Left with little choice, consumers have largely resigned themselves to waiting additional days or even weeks for their orders, but what they've become less willing to tolerate is a lack of information about order status. With spur-of-the-moment "I'll just run in to grab something" shopping trips becoming less frequent and online ordering on the rise, shoppers are making plans and orienting their schedules based on order delivery timelines to a degree that seemed unthinkable a year ago.
This makes offering real-time, cross-device order lookup capabilities, and providing proactive updates when orders are received, processed and shipped, more critical than ever. While simple tracking updates are common, the bar has been raised, and customers are willing to tolerate shipping delays only if brands offset the delays by offering robust order support and communications that they can plan around.
Adjust to Return Reluctance
The pandemic has radically accelerated an existing shift from in-person shopping to ecommerce. As customers are increasing their reliance on digital purchasing, they're also taking calculated risks on products they previously would have picked up in-store. Of course, not every order will be a winner.
The need to control the volume of returns and make the return process as seamless as possible is more important than ever, as the pandemic has turned what was previously a banal chore into a riskier undertaking. Making an in-store return or standing in line at the post office are tasks most shoppers would gladly strike off their to-do lists.
Brands can mitigate against purchases that miss the mark by providing intelligent product recommendations based on the shoppers' previous buying history, and providing plenty of opportunities for the buyer to get product questions answered before they pull the trigger on a purchase. Using a customer experience automation solution to collect and analyze customer data as a way to predict likely returns based on the order's characteristics (multiple sizes of the same black dress, for example) can also help you to plan and predict return volume.
Challenges in fulfillment and shipping are creating situations where the delay is beyond the willingness of the customer to wait, and they simply need to cancel their order. Prior to the current environment, cancellations were much less common. Now customers may need to cancel and they will call the call center to do it. To keep costs down and customer satisfaction up, it is now an imperative for retailers to offer a seamless automated way for the customer to cancel, especially in the case of back order. 
Some retailers are proactively cancelling backorders due to the uncertainty of fulfillment. This may be a great strategy, but this necessitates clear and timely communication about what happened and why it happened, and information on the customer's options.
Customers also expect retailers to communicate about the return process. Since there are now frequent changes or disruptions in the typical return process, giving shoppers timely updated information to set reasonable expectations is critical, or they will call the contact center and be frustrated.
Successful retailers are streamlining their return processes to be digital-first, extending return windows and proactively communicating about their return status via their channel of choice. They will want to know when their return is expected to be received, when it is received and when they will get their refund.
Offer More Order Pickup Flexibility
Once upon a time, curbside pickup was the purview of supermarkets and drive-in restaurants, but even prior to the pandemic, buy online, pick up in-store (BOPIS) and buy online, ship to store (BOSS) were rapidly growing order fulfilment options, with 90% of retailers looking to implement BOPIS in 2021. Blending the ease of ecommerce ordering with the convenience of expedited pickup on the shopper's own schedule, it's no wonder that BOPIS usage rates skyrocketed during the pandemic.
As with the general shift to more reliance on ecommerce, the pandemic has simply accelerated the planned growth of order pickup flexibility, with many retail brands fast-tracking BOPIS rollouts that were already in the pipeline. They understood the CX advantage in giving consumers greater control over the "how" "where" and "when" of their shopping choices, with many positioning their fulfilment flexibility as a key competitive differentiator in pandemic-driven marketing campaigns.
Independent of how the customer receives their product, at home or at a store, retailers are finding it necessary to adjust fulfillment strategies. Not everything can come from the same distribution center (DC) anymore; sometimes the store is the better fulfillment source.
While the customer doesn't really care where their product is coming from, they do care about where they will get it and when that is going to happen. This drives nuanced changes in communication. For example a normal ship-to-home order is supported from fulfilment to delivery at the home and shipping tracking is critical, but an order shipped to a store or fulfilled at the store only needs communication on when it is ready to be picked up. In the holiday season when there may be physical limitations on space, scheduling may be required.
Facilitate Pre-Purchase Discovery
Americans have been spending less and saving more during the pandemic. Unemployment is high, job security in many industries is uncertain at best and discretionary splurges have been curtailed. Shoppers are cutting down on spending while ramping up their product discovery process, trying to stretch their dollars as far as possible with in-depth pre-purchase research.
Your brand's CX approach needs to support this increased pre-purchase scrutiny. Customers want their questions to be answered upfront, and they're less willing to take a chance on an online impulse buy than they were pre-pandemic, especially given their reluctance around making returns. From expanded FAQs and innovative product engagement options like "virtual fitting rooms" to on-site AI-driven webchat, smart retailers are identifying ways to satisfy their customers' growing demand for exhaustive pre-purchase discovery.
Embrace Digital-First as a Non-Negotiable
The pandemic has not affected all retailers equally. For every mall-chain bankruptcy, there arethose retailers that have devoted attention to building out their ecommerce infrastructure and offering consistent CX across all customer touch points — and separated themselves from the pack in the process. Names like Best Buy, Target, Lowe's and DICK'S Sporting Goods have enjoyed triple-digit year-over-year growth, due in no small part to their digital adaptability.
Analyst firm Forrester has chided those brands that have delayed overhauling their digital operations. One of their key recommendations for retailers that have yet to go digital-first and were caught flat-footed by COVID-19 is to focus resources on their brand's core competencies and to outsource everything else to trusted vendors.
For CX automation, that means identifying a solution provider that deeply understands potential use cases, uses purpose-built, ecommerce-trained AI and is continuously refining and augmenting its offerings to scale to new platforms and customer preferences.
Over the last year, customers have been dramatically shifting their buying behavior, and retailers have been working valiantly to respond in real-time. While the pandemic might be a once-in-a-lifetime event, further industry disruptions are inevitable, and so is the need for a dynamic, scalable CX strategy that can deliver the resiliency your brand needs to weather the storms to come.
---
Durk Stelter is the Chief Revenue Officer at Linc, an award-winning CX automation platform helping businesses automate 85%+ of all shopper interactions to deliver best-in-class experiences through high-fidelity use cases. Heading up sales, marketing, and customer success, Stelter's primary focus is driving strategy, growth, and streamlining company operations. Prior to joining Linc, Stelter was the Chief Revenue Officer for Pypestream. He has also founded several companies, including Swift Labs, and most notably Traverse Networks, leading them through a successful acquisition by Avaya in 2006. Stelter holds a BS in Technical Management from the University of California at Davis and has served in a variety of leadership roles in product, operations and revenue throughout his career.