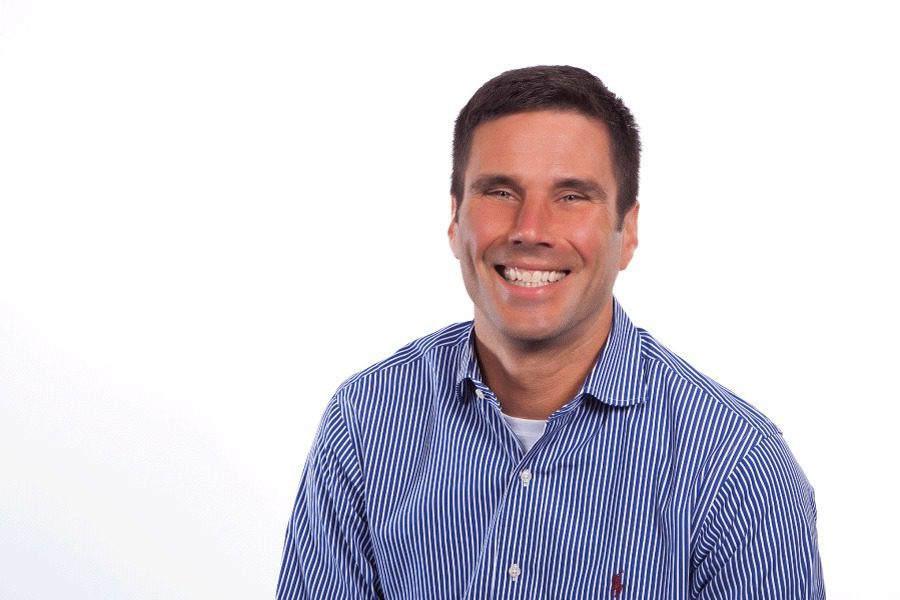 Industry data shows that three in five Americans (59%) would try a new brand or company for a better service experience, and 70% of buying experiences are based on how the customer feels they are being treated.
As we strive for better integration between technology (marketing automation tools, CRM, social listening platforms) and massive amounts of data, marketers still find themselves at a point of heartbreaking irony. At a time when so much is known about the customer, marketers still struggle to build loyal and lasting customer relationships.
In fairness to marketers, data silos and weak marketing systems still hamper efforts, but an equal hindrance is the know-how and experience in crafting loyalty programs that keep the "human" side of their business alive in order to cultivate long-term brand loyalty in the digital age.
Here are five tips to help you overcome that challenge:
Make the hard choice and adopt a customer-first mindset: The danger in digital media is that the world is filled with incredible technology that can lull you into thinking that customer loyalty can be gained through magical apps, cool new platforms and other gizmos that deliver a flashy, but momentary, customer experience. That's far from the truth. If you want to build a business in the digital age that is based on customer loyalty then you simply have ask one question. Am I willing to put the customer experience at the center of my business? If yes, then the path is clear but the work is hard. There is no easy way around it. And the hard work involves building a culture, systems, processes, data flows and then ultimately, the loyalty programs that allow you to live by this decision.
Get intimate: Marketers are responsible for some truly awkward and sometimes downright creepy errors in judgment when it comes to using technology for creating loyalty-building experiences. With social media and streaming news feeds, these errors in judgment have cost brands countless dollars in lost loyalty. But fear of doing it wrong has stopped too many from doing it right. Don't be afraid to get intimate. Just put your best consumer hat on and bounce your ideas around a diverse team where criticism is the expectation. Sending Sarah a text message that randomly says, "Welcome back, Sarah," when she walks in your store is both creepy and of little value. Imagine Sarah buys something, triggering a point-of-sale (POS) clientele message or transaction receipt message that acknowledges her "10th purchase this year" while both thanking her and providing an incredible offer for her next purchase. Now Sarah walks away feeling that you are grateful for her business, aware of her needs and have given her incentive to return. While it's easy to declare geofencing creepy and avoid it, it's much more challenging to figure out interesting and useful applications with you customers needs sitting center stage. Geofencing — and similar services — itself isn't creepy, but how you use it can be if you don't put your customer experience at the forefront.
Keep what you've earned and stratify rewards: When brands get into penny-pinching mode, product managers say that you shouldn't provide expensive offers, especially incentives or discounts, to customers who are going to buy from the brand anyway. That's dangerous thinking. Loyalty can't be taken for granted, and it isn't a one-size-fits-all game. Some customers buy from you every day. I love a daily Starbucks; I got one today and I'll likely get one tomorrow. But I also love the rewards and creativity of their offers, which is good because every time I drive by that McDonald's I think about how I really should give that $1 cup of coffee a try. People tell me that it's great and I could save $10 bucks a week. The point is that you need to reward loyalty in whatever form it exists. Sometimes that's a reward for your daily visitor to make sure that they don't drive under the golden arches, and sometimes it's a reward for the person that buys four times a year. Both are important. Both have value. Both should be rewarded in a stratified loyalty program that aligns the right investment for the right customers.
Your messages are cross-channel, but is your loyalty program?: Marketers today rarely, if ever, build a single-channel program. Traditional Email Services Providers (ESPs) developed cross-channel capabilities years ago, and now a new crop of specialized cross-channel campaign automation SaaS vendors has emerged. You know it's important that your messaging is consistently delivered across the channels where your customers are active, but does your customer loyalty program behave consistently across your message path? Can I earn points online, on app and in-store? Can you sign up for the customer loyalty program from any channel? If not, you are missing out on critical interaction and data collection points.
Don't ask for too much too soon: Think of a loyalty program like a relationship. You aren't going to get married and meet the family on your first date. You need to get to know each other a bit, understand what makes the other one tick and build upon your interactions over time. Asking for complex point tracking, referrals or an abundance of information up front asks far too much of your customer far too soon. According to a study by Mintel, when looking at what makes a loyalty program appealing to customers, 55% prioritized ease of reward redemption, 51% noted ease of earning points and 22% wanted ease of enrollment. Notice a trend here? To get customers engaged with your loyalty program, you need to keep it simple — at least to start. Loyal customers don't evolve over night. Missteps early on in the relationship can stop them from evolving at all. Someone should be able to get into your loyalty program with just an email address and no questions asked. Only over time, as the relationship is nurtured should you ask for more information and, in true relationship fashion, offer exclusive status or rewards.
While the today's consumer may appear complex and hard to catch, modern marketers have a plethora of tools at their fingertips to manage the challenge. Figure out what insights you need, wield your tools to get the right insights and start offering timely, contextual interactions that revolve around your customer. Test, learn and adapt when you gain insights from your customers.
When it comes to cultivating loyalty, the waters can feel unfamiliar and overwhelming. But if you just tiptoe along the shore, that will never change. It's only when you dive, full tilt, into the water that you realize you have the ability to acclimate faster than expected!
---
Paul Mandeville is the Chief Product Officer for QuickPivot, a real-time cross-channel marketing automation technology and service provider. Mandeville has been an innovator and entrepreneur in the marketing automation technology industry for more than 15 years. He is passionate about helping marketers offer great customer experiences through technology; making it faster and easier for marketing teams to create and deploy the right marketing strategies at the right time. Prior to QuickPivot™, Paul served as the Chief Operating Officer of Conversen, a cross-channel marketing technology start-up that went on to notch a top spot on the prestigious Inc. 5000 fast growth list prior to be acquired in 2012 by Experian Marketing Services.