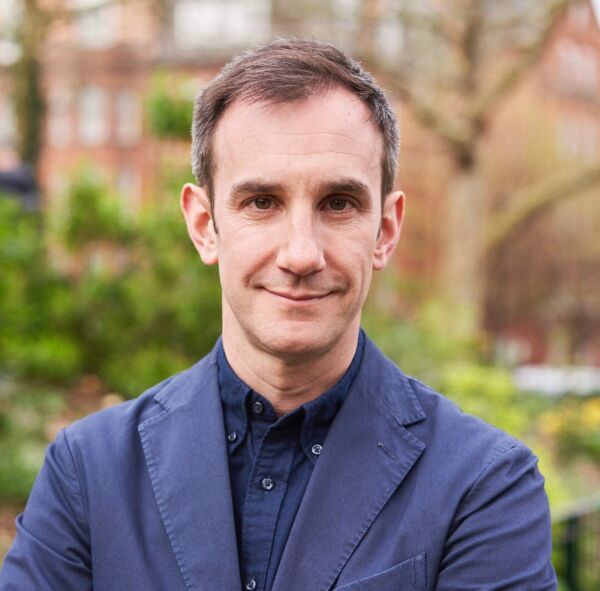 In a reversal of the traditional paradigm, today's consumer expects brand loyalty to be reciprocal. They invest time as advocates of your brand, and in return they expect you to reward them with unique experiences that justify their commitment. This new dynamic requires a reimaging of the standard customer relationship management (CRM) software that retailers have typically used to offer customers a basic level of personalization.
Customers don't want to be managed anymore; they want to be delighted. That's why now is an opportune time to evolve the antiquated perception of conventional customer relationship engagement as a bland, generic, linear journey. To deliver experiences, brands need to adopt a model that provides the exact message to every customer, on the right channel, and at the right time. But what does it look like in practice?
Reimagining CRM
Standard CRM powers functions such as base-level personalized offers and automatic cart abandonment follow-ups. It was never meant to be the driving force behind experiences. Instead, analysis and understanding of both structured and unstructured customer data is what's required if brands want to create extraordinary experiences in a channel-less manner. That's when the customer will use the channel the brand dictates in order to enjoy the experience. A basic example of this is a brand that is only airing its annual Christmas advert on YouTube. If you're fond of the brand and you look forward to its Christmas ad because it's part of what Christmas is all about, then you'll happily view it on the platform the brand has decided to host it on. The reward of the experience drives the consumer's behavior, as opposed to a brand fretting about reaching the consumer on every channel they may possibly ever use.
Rather than focusing on an omnichannel or multichannel approach, 'modern CRM' favors a channel-less approach, which may involve merging the online experience with the offline one, creating ultra-personalized shopping experiences, or bringing gamification and geolocation into the fold.
Burger King's use of geolocation and gamification to encourage customers to find and visit stores in their area is a case in point. Back in 2018, the fast food chain cheekily escalated the burger wars to the next level with creative use of technology to make the headlines. Burger King's Whopper customers were offered a unique discount — they could purchase the chain's signature burger for just one cent if they ordered it from the parking lot of a McDonald's outlet.
For lifestyle retailer Urban Outfitters, mobile personalization is the sweet spot — the brand wins customer loyalty through its app by generously rewarding 'total behavior,' such as incentivizing users for connecting a social media account to the app or attending an in-store event. Rewards include shopping bonuses and entries for shopping spree sweepstakes. Imagine how effective your marketing spend is if you're confident in the channels your customers are using? You avoid wasted spend and develop tailored content.
Similarly, customers of specialty retailer Claire's not only earn rewards points for every purchase, but also for social engagement on particular platforms and for downloading the Claire's app. They also earn added rewards such as free shipping twice a year, birthday surprises, and personalized deals and perks.
By centralizing customer interaction data, CRM becomes customer experience management (CEM), and solutions facilitate intelligent and informed customer engagement across various delivery systems.
The Road Ahead for Retail
Continually improving a business' CEM depends on utilizing data to keep existing customers engaged, attract new prospects, and enhance the overall customer experience. Businesses need to move away from dispersed single-source data solutions toward a single version of the truth, designed to tackle data fragmentation and bolster unified customer experience planning.
Along with the associated tech stacks, it generally involves reimagining the roles CRM and customer data platforms play in the organization. Structurally, it may involve reorganization within a business, by combining customer communication and planning teams to form a single customer experience planning team. This is a top-down exercise requiring senior buy-in.
And while the retail giants of this world are markedly keen to demonstrate their customer loyalty with superior experiences, there's no reason why smaller businesses cannot embrace the same winning tactics. In fact, it's almost more natural for smaller companies to adopt a modern approach to experience management, since they typically have very close relationships with their customers.
CRM software today is merely part of the CEM data puzzle and one source of truth. With consumer preferences constantly evolving and external factors such as the pandemic also making its presence felt, businesses can no longer rely on siloed data to make the impact they want. Having the right technology to power up digital transformation is fundamental.
Most companies will pounce on any opportunity to stand out, and the arms race to provide customers with unique and exciting branded experiences isn't showing any signs of easing up. Now's the time to utilize every single data source at your disposal to make your customers fall in love with your brand.
---
Lorenzo Vasini is Director of Growth at Parkhouse, He has over 20 years' experience building and growing successful digital agencies and startups, and leading large enterprises through complex digital transformation programs. He specializes in strategic leadership, digital business strategy and transformation.