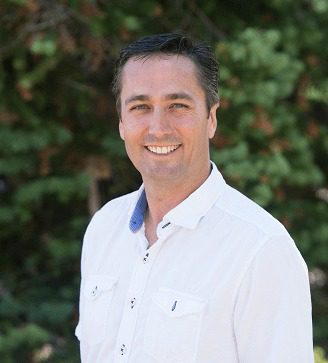 It's been a not so exemplary year for retailers in 2016. DynamicAction's benchmark report comparing Q1 2015 to Q1 2016 found retailers sold 63% more orders with a promotion this year. Promotions last year might have gotten shoppers in the door, but this year during Q1 there was a 7% decrease in new customers, in addition to a 6% drop in returning customers. Retailers have seen full price orders down 4% from Q1 2015, and overall profits have dipped 2% in Q1 2016 compared to Q1 2015.
The recent Forrester report titled: U.S. Retail eCommerce: Readjust Continually To Combat Amazon, reports that "Amazon captured $23 billion more in U.S. e-Commerce sales in 2015 than the previous year (up from $77 billion in 2014 to $100 billion) and accounted for some 60% of total U.S. online retail sales growth nationwide."As Amazon has grown over the years, its market share has increased, while other retailers are losing their hold on their consumers. This means that more retailers are all vying for a smaller piece of the pie and using any means necessary to attract customers, including a hit to their profits by ruthlessly discounting and marking down inventory.
On top of this, retailers continue to use an antiquated strategy of relying exclusively on their promotional calendar to run their operations. In doing this, retailers have ingrained a primal need for discounts and promotions in consumers. With the over-reliance on promotions and competition from Amazon, retailers have trained their customers to wait for a promotion or discount before making any kind of purchasing decision, thus lowering the value of each order for retailers and increasing the need for more customers to keep up with target numbers. The discounting model is not only detrimental to retailers, but based on the above data, it is clearly not providing efficient results in attracting customers.
This year, retailers also have struggled with acquiring new customers and fostering an authentic relationship with them. With this drop of 7% in orders by new customers and a decrease of repeat buyers over a three-month period by 6%, retailers aren't adjusting their inventory accordingly, leading to overstocks and more discounts, particularly in apparel, according to RSR's Pricing 2016: Life Becomes Unmanageable report.
Connecting data across channels is a requirement for survival. Retailers must join up data points across their business to clearly grasp how their customer shops and what they shop for. By better understanding their customers, retailers can then implement strategic merchandising strategies that benefit both the consumer and their bottom line. Here are several metrics, for example, that retailers can focus on to start restoring profitability to their business:
Inventory Views
The top performing retailers have 84% of their inventory viewed on their web sites, meaning there still remains 16% that isn't even considered. By connecting web site views and inventory data, retailers can see what is actually gaining visibility and which products need a boost with promotions. By connecting inventory and views, retailers can pinpoint exactly where they need to focus their promotions to get that inventory moving into shopping carts.
Views Availability
Through tracking views availability (available products customers are viewing) merchandisers understand not only what is in stock, but also what their customers are looking for. This allows retailers to provide their customers with what it is they are searching for and demanding. Knowing what the customer truly desires — and nimbly shifting to ensure relevant stock is available — will continue to foster a best-in-class consumer experience leading to that elusive cultivation of loyal customers.
Full Price Sales Percentage
A study DynamicAction produced with IHL Group, Retailers and the Ghost Economy: The Haunting of Overstocks, identified that markdowns from overstocks annually cost retailers $471.9 billion worldwide. By connecting data across channels and understanding what customers are searching for, merchandisers can correct inventory issues and reduce markdowns by increasing a product's exposure, postponing a markdown date or investing more into a specific brand or category.
By slowly shifting promotions and discounting strategies that have long been plaguing retailers, there is hope to recover and build long-term relationships with customers. Once retailers have a firm grasp of their customers' true desires, they will be able to optimize their inventory without frivolously incentivizing products and losing profits. Great retailers are getting back to the basics of the invaluable merchant/customer relationship, now empowered with the strength of data to solidify their path towards increased profits.
---
As CEO, John Squire brings decades of experience in executive management and growing SaaS businesses to DynamicAction. Prior to DynamicAction, Squire served as the Chief Strategy Officer of IBM Smarter Commerce and dedicated 11 years to Coremetrics, where through various roles, he helped turn Coremetrics into a leading web site analytics tool. He began his career in chemical engineering, holding roles at Chemdex, 3Com and Chevron Products. Squire holds an MBA from the University of Michigan and a BS from the University of California, Davis. His unbridled passion for retail's technology revolution has made him a regular contributor to CNN, Fox News, the Wall Street Journal, Huffington Post, LA Times, MarketWatch, Women's Wear Daily, NBC News and Forbes.