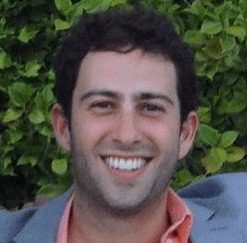 Apple made a big splash on September 9 announcing Apple Pay — finally enabling consumers to make purchases with their iPhones at participating retailers.
With such a dramatic entry and a new, imposing entrant into mobile payments, retail loyalty marketers need to grasp the ramifications of how purchasing and retention marketing will evolve.
Why Apple Pay
Apple isn't the first big company to foray into mobile payments. But in Tim Cook's keynote speech last week, Apple repeatedly stressed the effortlessness of its approach. Until now, three consistent challenges have hampered mobile payments: limited uptake, high-effort participation, and uncertain security. Understanding how Apple addressed each can also help shed light on how to develop an effective customer loyalty program that is similarly effortless for consumers.
Many previous mobile pay solutions have attempted to create an entirely new payments infrastructure; Apple instead chose to integrate directly with the banks and credit card networks. This makes sense — those existing networks process more than $12B each day in the United States. With one click, consumers can link existing credit cards and be ready to go, thus drastically lowering the barriers to signup for merchants and consumers alike.
Apple realized that changing consumer behavior is challenging and only truly hassle-free solutions see broad adoption. After all, paying by credit card isn't all that hard. Instead of introducing new in-store hardware, added steps at checkout, or even the need to unlock the phone, Apple Pay reduces the act of paying to a single, effortless tap.
And finally, with regard to security, Apple engineered and elegant solution to engender consumer trust: transactions remain between the customer, merchant, and bank. By anonymously linking credit card data to the consumer's phone using a technology called tokenization, customers don't have to worry about a potential breach or malicious use.
Painless. Frictionless. Effortless. Apple wants to change the way customers pay and they are banking on simplicity to make it happen.
How Apple Pay Can Teach Us About the Future of Loyalty Marketing
Targeted retail marketing involves the same customer/merchant/bank relationship that is integral to payments. Marketers looking to develop their loyalty capabilities can learn from Apple's approach to innovation.
Modern consumers will only respond to retention marketing programs that invoke the same three tenets of the Apple Pay approach: (1) painless enrollment; (2) frictionless participation; and (3) effortless security.
Signing up for most traditional loyalty programs is a pain — sometimes requiring lengthy paper applications or at-home registration. Instead of introducing added complexity into a store visit, next-generation loyalty solutions must focus on simplification and optimizing around customers' valuable time.
Take for example private label credit cards, which suffer from limited customer adoption. Pragmatically, everything from a fear of high fees to the added responsibility of yet another payment account prohibits most consumers from even considering such a program — no matter how valuable the rewards. Instead, retailers should focus on loyalty programs that accept and enhance the ways customers actually want to pay. Doing so will drastically increase adoption and lay the foundation for successful loyalty initiatives.
Similarly, actually participating in the program on each subsequent visit has to be frictionless. Think about what makes customers loyal to a brand. Sure, incentives such as BOGO discounts or rebates attract interest. Maximizing lifetime value, however, requires VIP treatment — the "everybody knows your name" feeling.
Punch cards and plastic loyalty cards are a thing of the past. Everyone can relate to piles of half-redeemed loyalty cards in a personal lost-but-never-found drawer. The issue with cards is that they introduce too much customer agency. It's no wonder that nearly 60% of loyalty memberships go inactive within the first year according to Mintel and that over 30% of reward value goes unredeemed each year according to Colloquy. Earning rewards in traditional loyalty programs is a hassle.
As a result, brands risk fatigue — or even worse, resentment — as loyal customers cannot redeem their hard-earned benefits. Apple made payments frictionless by using an already-familiar checkout flow and making it even easier. The same result is achievable with loyalty if the focus is on changing as little as possible about the way customers shop (a second plastic card with your name on it simply doesn't fit that mold). The technology now exists for loyalty to be layered on top of existing payment methods — from credit cards to Apple Pay — in order to eliminate any added hassle during the purchasing process.
Finally, loyalty programs — just like payments — need to establish effortless security. Customers that even sniff a privacy risk will not only reject loyalty programs, but also warn away their friends. No other reputation is easier to lose than security.
For example, several early movers in the loyalty and mobile payments space have relied on routing payments through their own network to track consumer spend. Consequently, transactions relied on less secure barcodes or signals generated by third-party apps and hardware. If a third-party has credit card data stored on their system, it represents a major risk to both consumer and retailer. Even Apple stayed away from it. Instead, loyalty programs must guarantee security measures for all sensitive information in ways similar to Apple's use of tokenization.
The Future Of Loyalty Programs
Utilizing existing infrastructure to streamline enrollment, delivering a seamless customer experience, and establishing foolproof security — this is now table-stakes for loyalty marketing. Traditional point-of-sale integrated solutions haven't yet caught up.
Payments are evolving; Wedbush Securities Analyst Gil Lauria envisions the future as "walking through Macy's and getting an offer for 15% off sent right to your phone and then being able to apply that just by flashing your phone at the register." But this vision is not yet a reality.
New technologies like Apple Pay don't deliver the consumer insights and actionable marketing tools that merchants demand; Apple actually obfuscates name and other personally identifiable information for Apple Pay purchases. Beyond purchase data, Apple Pay does not provide any of the more sophisticated data or tools needed for a merchant to act. As a result, alternative technologies will step in to address this data gap.
This is a huge opportunity for innovative loyalty marketing programs that can provide the coveted demographic, behavioral and transaction data merchants need to foster personalized customer loyalty. Plastic cards may have sufficed previously, but for the retail marketer looking to win over a modern consumer, any successful solution must abide by the same three tenets driven home in Apple's big launch last week:
Painless enrollment. Seamless user experience. Effortless security.
---
Zach Goldstein is the CEO and Founder of Thanx. Thanx helps merchants identify, engage and retain their best customers without the hassle associated with traditional reward programs. Goldstein previously spent several years at Bain and Company with a focus on customer satisfaction and retention for leading retail and high-technology companies.