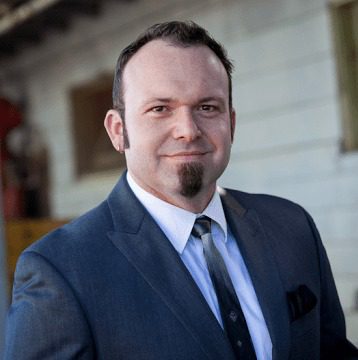 Thanks to powerful mobile devices, the whole world is a consumer's marketplace. It's easy to compare features and prices, read reviews and buy online or at the point-of-sale. This ready access to information can tempt consumers to feel less loyal towards their favorite brands, but retailers have more power to stem this tide than they may realize.
That ability is in the experience they give their customers throughout their interactions. That's why email remains one of the most effective marketing tools for engaging with your fickle customers — when done right. However, it can't be solved with yesterday's "batch and blast" approach to bulk email marketing. It simply doesn't work anymore, in no small part because of the poor experience it presents to a customer. Instead, a retailer must be ready to engage on a one-on-one basis with each of its customers at the moment they're ready to buy.
Above all, your marketing campaigns must address just how attuned to the experience of doing business with you that your customers have become. Research company Access Development reported that 79% of consumers will take their business to a competitor within a week of experiencing poor customer service. They expect instant answers to questions or requests. If they don't receive satisfaction from you, they can move to a competitor with just a few taps.
Think about your own recent shopping experiences. There are moments when you decide you're ready to buy something. But if you receive a compelling offer at just the right time from a competitor, you may decide to take advantage of it instead. If that offer is compounded with a winning customer experience, then it's game over. Your favorite brand may well now be your favorite ex. It also can't just include you on an email blast and hope you'll ignore offers from its competitors.
We receive so many messages and notifications from so many channels today, so if a message is not relevant to your interests or needs, you simply hit the delete button. You won't pique customers' interest if you do not tailor messages to them. Personalizing email is possible on a scale unachievable even a few years ago, thanks to the huge amount of data now available in real time. In fact, real-time data can be used for more than personalization — by taking a data-centric approach, retailers are able to modify email marketing tactics in response to real-time events and behaviors.
The truth is that it's pretty simple to send one email to one person, or even one email to thousands of recipients. But can you send truly personalized messages to thousands, even millions, of customers at once? Can you measure performance and adjust messaging in real time? The answer is yes. You can do all the above and engage with customers on a direct, personal level if you follow these five steps:
1. Separate The Message From The Medium
Use the right channel. That could be email or push — whatever allows you to send your message to the right device at the right time. You should distribute via messaging platforms across computers, phones, even smartwatches — basically any device your customers have within arm's reach at that moment.
2. Improve Speed And Responsiveness
Retailers base their business success on being able to connect with customers — anytime, any way. Ebates, for example, depends on getting in front of customers when they're ready to buy, even during the crush of a busy shopping season like Black Friday. Or let's say Banana Republic pushes a discount code to customers through its Ebates storefront that is only viable for a few hours. Ebates can piggyback on that by offering an extra discount if the customer buys through their portal. This enables Ebates to increase traffic regardless of the limited time frame Banana Republic imposes.
3. Leverage Real-Time Analytics
Understand what signals your customers are sending you. Use data to do more than just analyze opens and clicks. Develop metrics on what your customers want and when they're more likely to buy. This will enable you to pivot your marketing campaigns with your customers as needed.
4. Track Inventory In Real Time
Your email marketing system is not an island unto itself. Your customers interact with lots of touch points in your store, web site and social media. Your email can "talk" to these touch points and help you redirect product shipments as well as alert customers to product pricing changes as well as inventory availability — all in real time.
5. Adapt Campaigns On-The-Fly
A successful email marketing campaign isn't something you set up, run and then review afterwards. You should have the tools to update messaging in real time and guarantee a personalized email experience with your customers. Pinterest is a great example of this. The company tailors the messages it sends out by analyzing user interactions on its site.
Pinterest is the exception, however. A survey by consulting firm Deloitte found that most retailers struggle to deliver personalized experiences. Deloitte reported that more retailers leverage data to provide targeted recommendations. Its survey also found that 60% leverage information such as location and shopping preferences in their marketing campaigns.
Email remains your most effective direct marketing tool. But in order to ensure success, you must embrace an agile, responsive and personalized email marketing approach when communicating with customers. Gone are the days of relying on "batch-and-blast" campaigns — personalization is the only way to ensure your customers remain loyal and engaged.
---
Len Shneyder, an email and digital messaging veteran, is the Vice President of Industry Relations at SparkPost. He represents the company as an evangelist and influencer to drive awareness, provide best practice leadership and tout data-driven insights on industry trends.