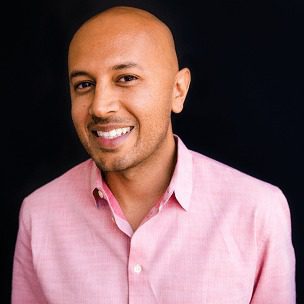 With retail browsing rapidly shifting to mobile, the choice facing retailers is simple and stark: adapt and reap the benefits, or don't and suffer the consequences. People now spend more digital media time on their mobile phones than they do on desktop computers. For retailers, that could be a good thing. Mobile phones afford immediate and intimate communication that can help marketers achieve impressive, and specific, results.
Marketers use mobile advertising to drive mobile purchases and other digital KPIs, but they can also use it to drive people to brick-and-mortar locations, and with growing effectiveness. Sophisticated technology facilitates mobile targeting based on location, time of day, behavioral profiles and even intent. But no matter how cutting-edge your approach, you'll gain the best results if you bear in mind an important advertising best practice: Be human.
With some common sense and strategy, you won't just find the "right" person, you'll also improve your chances of delivering the most persuasive message at a time when your viewer is most receptive to receiving it, and most likely to take action. Here are four examples of conscientious mobile marketing tactics for driving foot traffic to your store.
1. Location, Location, Behavior
Within a mall, retailers invest in billboards to raise awareness about their location. Now the mobile phone can serve as a personalized billboard, alerting in-mall shoppers about your store and relevant promotions. An increasing number of marketers are using location-based targeting to serve ads to nearby shoppers. Furthermore, you can layer geographic information with demographic details, such as gender, age, income and all sorts of behavioral insights so you can focus on your target audience, the people most likely to do business with you.
Let's say you're a high-end woman's clothing company with a mall store. During mall hours, you can actually target women who are already in the mall and who fit your customer profile. To get the most from this strategy, serve an ad with a clear-cut, time-sensitive call to action, i.e. "receive 10% off your purchase if you show this ad within the next hour."
2. The Allure Of Immediate Gratification
In addition to geo-targeting, you can also choose to serve your ad at a strategic time of day, a time reflective of the needs your product or service is fulfilling. For example, it makes sense to promote your breakfast product to individuals in the area during the morning hours, when they are most likely to be in need of your offering. Your ad could even include directions on how to get to your store (i.e. "Walk three blocks east"). Generally, you don't pay more for impressions if they run in the a.m. as opposed to at another time of day, but they should perform better.
3. Modern Conquesting
You can also drive traffic to your store by using mobile advertising to target your competitors' customers. For example, if you are promoting a local coffee shop, you can serve mobile ads to people who have visited other coffee shops in your area. Because mobile technology allows you to fingerprint those users, you don't have to serve the ad while they are there. You can opt to target them the next morning, or at lunchtime the next day, when they are contemplating where to purchase their afternoon pick-me-up.
4. Exercise A Little Empathy
Since we can access so much data about the end user, mobile advertising has the potential to feel invasive. Be mindful of that as you craft your creative. Show your customers you understand them by offering something of value, such as a promotion or exclusive content, as opposed to simply acknowledging you know they are nearby.
What you don't want to do is successfully locate a prospect and then serve an ineffective — or worse, annoying — message. In addition to making sure your creative is congruous with your brand image, consider the state of mind people are in when they will be seeing your ad. That should influence format as well as content. For example, a person may be more receptive to a video ad when they are on their computer after work hours, when the audio won't attract the attention of their co-workers.
Digitally-influenced brick-and-mortar sales are five times greater than online purchases and were expected to reach $2.2 trillion by the end of 2015, according to research from Deloitte Digital. There is merit in using mobile advertising to promote in-store purchases. But serving a mobile ad is no longer made successful just by premium placement or identifying user affinity. Your strategy should reflect the multitude of factors that go into purchase decisions, including behavior, location and situation. Couple knowledge about human behavior with advanced targeting capabilities and you'll have a powerful, "human" approach to mobile marketing.
---
A co-founder of engage:BDR, Inc. Ted Dhanik serves as Chief Executive Officer overseeing strategic marketing, sales and business development, client relationship management and content acquisition. Previously, he created the go-to-market strategy at MySpace.com, led business development at LowerMyBills.com, innovated consumer lending at NexTag and played critical roles at Xoriant Corporation, Atesto Technologies and others. Dhanik is passionate about thought leadership. He regularly writes for Ad Age and VentureBeat, and is active in IAB committees like the Anti-malware Workgroup, Traffic of Good Intent Task Force, Programmatic Counsel, Digital Video Committee, Mobile Advertising Committee and Performance Marketing Committee. He holds a CSU Hayward degree in Business Administration/Marketing, and mentors at LA-based startup accelerator Start Engine.