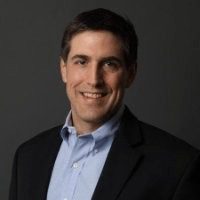 Online engagement is quickly becoming the number one performance indicator of an effective web site. Through successful customer engagement, companies are able to fulfill customers' needs, while building loyalty and increasing each customer's lifetime value. However, companies can't achieve customer engagement just by establishing a social media presence or providing useful resources and information on their web site, but rather, it's about leveraging these tools, as well as the interactive nature of the Internet to create meaningful interactions with customers time and time again.
Sounds easy enough, right? Not so much. Sure, marketers know trends like mobile and social, but there's still a real disconnect between implementing these tools and using them to drive engagement and build long-term relationships. By following the three tips outlined below, you'll be able to foster ongoing and valuable conversations with customers online.
---
1. Listen to your customers
Customers are constantly providing you with valuable feedback on their needs, wants, and uses for your web site and other digital assets. Today's customers know what they're looking for, and are not hesitant to tell you whether it's through an email to your customer service team, a comment left on a blog post or a post on one of your social media profiles. You can also turn to your web analytics. Looking at your site's analytics provides you with key insight into where customers are spending their time on your web site and where they are avoiding.
Despite customers voluntarily providing such useful information, few companies actually take the time to analyze this information and use it to improve their digital presence. Taking this approach and ignoring what your customers have to say is a surefire way to lose valuable customers.
2. Customize your customers' experience
The most successful conversations with customers occur when they're relevant, intriguing, and most importantly, unique to their own needs. There are countless connections that exist between you and your customers; it's just about finding them. This can easily be done through web personalization and by presenting unique content to different individuals based on your previous interactions with them. By using personalized content that's driven by your existing customer data allows you to make a lasting impression and create a value-added experience for both them and your organization.
Because of your CRM system, say you know about 15 percent of your customers reside in Chicago. You have a big sale going on in your Chicago stores this month to help boost those locations' revenues. Because of your integrated platform, your web site has direct access to your CRM system, which knows exactly which of your web site's visitors live in or near Chicago. Using your web site, you can take this information and serve Chicago customers a customized web experience that highlights the upcoming sale in your Chicago locations. This is almost guaranteed to drive both online engagement and in-store engagement, as your providing them with content that not only pertains to them, but also interests them.
3. Measure your success
As with any business decision, measuring your success is key. Without taking the time to evaluate the success of the changes you've made to your web site and digital presence, you'll have little insight into whether or not customer engagement has really increased.
Look to your social media, web analytics and CRM system for guidance. These platforms can help you track and see how customer engagement has improved. For instance, social media allows you to see who is responding and commenting on what posts. Google analytics provides insight into which Facebook or Twitter posts are driving quality traffic to your web site, as well as if your web content personalization strategy is leading to longer time spent on your site and more conversions being made. Your CRM system will then help you identify high-value, individual customers and see what activity they're participating in on your web site, what products or services they're purchasing and what content they're engaging with most.
Measuring your success will not only provide you with great insight into how your tactics so far have impacted customer engagement, but will also provide useful information on what steps you should take next to further enhance the customer's online experience.
Success on your web site comes from making connection points with your customers and demonstrating your value to them. By enhancing your customers experience through personalization and ease of use, you can achieve your goal of increasing customer acquisition and retention.
---
Roy Chomko co-founded Adage Technologies in 2001, combining a passion for technology and the desire to build a company focused on driving business value through web technology. As President, Roy's energy and customer centric approach have helped to grow Adage to a well-respected web and software development firm. Roy has over 20 years of experience in technology sales, consulting, and development.