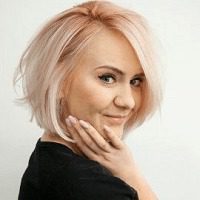 With so many retailers struggling these days, I can't help but notice that the beauty industry continues to thrive. The New York Times reported earlier this year that "prestige beauty sales in the United States rose 6% in the 12 months ending in February, tallying $15.9 billion, according to the market research company NPD Group. Makeup alone is up 11%, totaling $7.3 billion." Sephora and Ulta are killing it, celebrities are launching beauty brands that sell out in under three hours, and beauty/influencer collaborations are becoming more common. It's clearly a great time to be in the beauty industry.
I believe there are many factors contributing to the success of beauty companies, retailers and brands. For one, they invest heavily in content that connects with consumers. The beauty influencer community and content on social media are some of the best I've ever seen. In 2016, beauty-related content generated more than 55 billion views, according to Statista. Additionally, as of June 2016, there have been more than 5.3 million beauty videos published on YouTube. That's just video, but you get the picture.
A recent ShareIQ study also showed that Maybelline and Lime Crime are among the top beauty brands with the highest engagement across visual social media platforms, with Maybelline reporting nearly 60 million likes on Instagram.
But what I love most about the beauty industry is its inclusivity — something Millennials and Gen Z have come to appreciate, and something other brands and retailers can take a cue from. Last year, CoverGirl named its first male spokesperson — beauty YouTuber James Charles — and makeup and skincare brand Glossier recently launched its Body Hero campaign, showcasing nude women with a variety of body types on its advertisements and billboards.
In September, Rihanna launched a makeup line that prides itself on inclusivity, with a 40-shade foundation collection that even has albino women singing its praises. In a time when the country is extremely divided, I have to hand it to these beauty brands for their ability to bring men and women of all shapes, sizes and shades together. Fashion people, take notes!
Inclusivity Beyond The Product Level
A recent L2 report titled: Complexion Merchandising highlighted that 63% of U.S. beauty shoppers use their phones as research companions when shopping in-store, and more than half of these consumers are interested in investigating shade options and skin type or tone compatibility. This means that while inclusivity with product shades and types is key, retailers selling these products must make it easy for the consumer to figure out — whether it's digitally or in-person — what their true shade is in terms of makeup such as concealer and foundation. Some ways they can accomplish this is by:
Offering shade-matching technology in stores or on a mobile app, as Sephora and Boots U.K. have done;
Showcasing models of all skin types and shades on product listing pages and noting what shade they're using, the way companies such as bareMinerals and Charlotte Tilbury offer on their e-Commerce sites; and
Offering free samples of complexion products for women to test and try at home — something Bobbi Brown has done quite well.
Forever 21 recently entered the beauty market with the opening of its first beauty-only brick-and-mortar store, branded Riley Rose. I have a strong feeling others will follow in its footsteps. So as more retailers hop on the beauty bandwagon, remember one thing: inclusivity will get you to the top.
Image: Fentybeauty.com