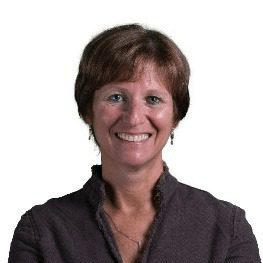 I've always been impressed by the unlimited returns policy at L.L.Bean. I think it's the faith in humanity that the policy represented that impacted me the most. Personally, I don't have the kind of faith that believes most consumers will be honest and forthright when they return a product. Unfortunately, it looks like the consumer population has proven me right and L.L.Bean wrong.
I know that the executives at L.L.Bean always anticipated some level of fraud or misrepresentation from consumers returning a product, but the overall positive impact on the brand image outweighed the negatives. Industry research has proven that L.L.Bean is highly regarded by consumers. The company ranked number three out of 100 as a customer service leader, according to the 20th Annual Mystery Shopping Study by Astound Commerce.
Maybe the relatively new L.L.Bean President, Stephen Smith, got fed up with the increasing cost of returns. Smith, appointed in 2015, is the first CEO selected from outside the company in the retailer's 103-year history.
But the facts for L.L.Bean are hard to ignore. Over the past five years, the company has lost $250 million on returned items that are classified by the company as "destroy quality," said L.L.Bean spokeswoman Carolyn Beem in an article on cnbc.com.
Don't Forget About The Nordstrom 'Tire' Story
While L.L.Bean may be better known for its historical returns policy, the Nordstrom 'Tire' story is infamous. For those who don't know it, a Nordstrom store in Fairbanks, Alaska is supposed to have given a customer a refund for tires that he rolled into the store — even though Nordstrom has never sold tires and the customer did not have a receipt for his purchase. But one client experience executive has outlined the negative impact this kind of policy can have on overall business practices.
In a 2017 LinkedIn post, Sean Tygrett, Senior Director of Client Experience for Cox Automotive, outlined the reasons why an unlimited returns policy can damage overall customer service. He asked and answered three key questions that addressed:
Existing processes and supporting technologies;
Scaling the unlimited returns experience across all stores; and
Overall business benefit.
I think Tygrett's assessment of the unlimited returns policy hits some key points and most likely addresses the reasons why most retailers don't offer this kind of policy. But it's still a sad day for humanity that L.L.Bean felt the need to join me in my lack of faith.