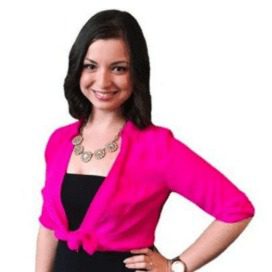 Relevance is something that is on every retail executive's mind today. Well, at least it should be. It's common knowledge that consumers are more empowered and informed than ever before. But the onslaught of new technologies and disruptive brands are forcing retailers to put up their defenses, break free from the status quo and truly stand out from the pack.
Because achieving relevancy is such a universal topic in this day and age, I was thrilled to see that it was the theme of Revionics' annual customer forum – Insight 2016 – where the company's customers, prospects and industry experts gather for retail insights, education and peer-to-peer discussions. As a solution provider focused on pricing and promotions optimization, the event really zeroed in on one overarching takeaway: Regardless of your role in the retail organization — whether you're in pricing, promotions, marketing, merchandising, store operations or e-Commerce — you should be exploring new ways to refine and optimize strategies so they're more relevant to target consumers.
Revionics' biggest user conference to date, Insight 2016 lived up to its far-reaching theme by offering a diverse agenda packed with thoughtful panels, retail case studies and in-depth keynotes that zeroed in on new and emerging trends shaking up the industry. I wanted to spotlight some of the key takeaways from the show, while also spotlighting the unique perspectives of some of the main speakers.
1. Pricing Is Only One Part Of The Experience Puzzle
Amazon was a common talking point during the show, and rightfully so. The online giant has essentially been named Public Enemy Number One for the retail community, raising consumers' expectations of product assortment, personalization, order delivery/fulfillment, and now with the release of Echo and Dash, product subscription and seamless reordering.
Given Amazon's deep pockets, unwavering focus on innovation and ability to offer consumers the best price, retailers need to find better ways to differentiate. That is what Mike Edwards achieved as CEO of eBags. Despite operating in a highly competitive and over-saturated space, eBags transformed itself from "a provider of suitcases and travel bags" into an ultimate destination for travelers and explorers. With Edwards at the helm, eBags shifted its product assortment to focus on luggage, carry-ons, laptop cases and a range of complementary travel accessories like device cases and headphones.
But that's not all: eBags completely shifted its marketing and engagement tactics to focus on the lifestyle surrounding the products — rather than relying on price drops and deals to drive purchases. The e-Tailer is:
• Building out a content hub and editorial strategy focusing on travel lifestyle;
• Establishing partnerships with reputable travel platforms like TripAdvisor;
• Adopting new, innovative technologies like the eBags Connected Luggage Tag, which allows consumers to identify and track their bag's location using a mobile app; and
• Experimenting with low-cost, high-impact engagement channels like Facebook Live. (The e-Tailer even won a Social Media Maven Award for its efforts.)
With this ecosystem of new marketing channels and approaches, eBags has been able to connect with consumers in a more relevant and meaningful way, and has seen 23% year-over-year growth thus far in 2016.
In order to learn more about target customers, validate decisions and find ways to improve, Edwards and the eBags team are relying on data. In fact, Edwards noted that data is absolutely "critical" to the brand's ongoing transformation.
2. The "Value Equation" Is Different For Every Retailer
The release of the first-edition iPhone in 2007 sparked the arrival of the Participation Age. Between then and now, we have experienced more innovation and change than we did when the first computer was released at the dawn of the Information Age, according to Brian Kilcourse, Managing Partner at Retail Systems Research.
In fact, the iPhone spurred increasing price transparency, Kilcourse noted, leading to retailers experiencing a significant "reset moment." Previously, retailers focused on buying and turning inventory faster, running better and more efficiently, and selling more things at a better price. But today and moving forward, retailers need to focus on where they can provide the most value to consumers' lives. And because each shopper is different, these needs and value propositions may change.
Kilcourse noted that once retailers identify their target customers, they also need to take their business models, product assortments and IT capabilities into account. If they can acquire a granular view of customers and use data for their pricing, promotions and marketing, they can create more exclusive and personalized experiences. The most interesting part about this session was seeing that there is no silver bullet solution. Retailers need to truly be in tune with their business, core value proposition and target customers to succeed.
3. Innovation Starts At The Top
Whether you have a dog, cat or parakeet, you know you're not just a pet owner…you're a pet parent. And all of the decisions PetSmart makes are with these pet parents in mind. They may have unique wants and needs, but their sole focus is to provide the best products and care options to their pets.
While I don't have any pets myself, I have plenty of friends and family members who are absolutely devoted to their furry and feathered friends. They put a lot of time, money and love into caring for them. That is why I found the presentation featuring Steve Luoma, Vice President of Pricing and Promotional Governance at PetSmart, so fascinating.
Although a significant portion of his presentation focused on pricing and how they're rolling out Revionics across the organization, he also discussed how pricing and promotions tie into the larger PetSmart experience — especially in stores. I was fascinated by the way Luoma explained PetSmart's store formats and the way the team organizes and merchandises products in different ways. They use data to see where customers stop in the aisles and why, and how that impacts time in stores and overall sales. All of this insight helps PetSmart transform their stores into community hubs that make pet parents' lives easier.
With each new strategy and initiative, change has always started at the top of the food chain, with key executives living and breathing PetSmart's core mission: to serve pets and their parents. Retailers should take cues from the PetSmart team by focusing on delivering on the promise of their brand, not just trying to compete as quickly and aggressively as possible.
My two days at Revionics Insight went by extremely quickly, largely due to the detailed and extremely insightful sessions. I'm hoping the event encouraged all the pricing and promotion-focused executives in the room to share their notes with colleagues in other departments. That way, they can better collaborate and find new ways to win the race for relevance. The next Revionics' Insight is slated for September 24-26, 2017 in downtown Austin, TX.