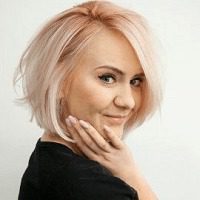 To mimic the words of Zoolander's Mugatu, video is so hot right now.
Well, video has been popular for some time, but videos for businesses are gaining lots of steam. Yet video content is not considered a top-of-mind strategy for retailers, according to Sarah Waters, Agency Development Manager at Google. But it should be.
"By 2019, 80% of the world's Internet traffic will be video," she said during a session at ChannelAdvisor's Catalyst event in Nashville, Tenn.
So what's the ultimate video destination? YouTube, of course.
In fact, it's the number-one online destination for influencing purchase decisions — 65% of consumers say YouTube has influenced their purchase decisions when it comes to shopping, according to Google. Not convinced yet? Google research also showed that:
YouTube reaches 1 billion unique users a month;
There are 400 hours of video uploaded every minute;
It's the second largest search engine in the world — after Google; and
More than half of all viewers are on mobile devices.
"YouTube is not just a branding opportunity; it's also a way to influence people to purchase," said Waters. "We don't just go online; we practically live online. But we need to be cognizant of the fact that marketing hasn't changed: brands still want to connect to consumers. What has changed is how we go about doing it. We're no longer limited to 140-character tweets."
During the session, Waters highlighted three new ad formats on YouTube that retailers can take advantage of.
1. TrueView
This is a pre-roll ad format that users cannot skip for the first five seconds. TrueView provides an opportunity for retailers to get their brand name out there. In addition, YouTube doesn't charge for the ad until 30 seconds of the video have passed. "Our motto at Google and YouTube is: 'Pay for engagements, not views,'" said Waters.
"In terms of what we've seen around retailer success when it comes to TrueView, a lot happens beyond just that branding opportunity," she added. "We saw that when retailers exposed consumers to their ads, there was a 30% or greater increase in site visits and a 27% increase in branded search."
2. Shoppable TrueView
Waters said that Google created these two formats when it recognized that YouTube was becoming a shopping destination as well as the place where consumers got their information about products.
The first under this umbrella is Shopping Ads on YouTube. "Think of this as a display ad with your product listing ads (PLA) within the results of YouTube," said Waters. "This is not video content; essentially it is pushing PLAs within YouTube's interface. In the same way that PLAs come up in search results on Google, we can do the same on YouTube."
The second and more exciting of the two is TrueView for Shopping, a cool interactive video buying process. This format allows users to shop for products within a video ad.
"You can include shopping carts [in the video ad itself] that allow viewers to click and shop directly from those carts," said Waters. "This is all linked through Google Merchant Center. Companies can plug in the carts and allow the shopping experience to come to life by layering them on top of the sight, sound and motion in the video content you created."
Companies such as L'Occitane, Benefit Cosmetics and Wayfair are already leveraging these formats.
3. Discovery
Waters said that the average length of a mobile YouTube session is 40 minutes. Because consumers are searching through the channel, Discovery lets you capture target audiences at key moments. Retailers can leverage consumers' search activity on YouTube to retarget ads.
"32% of users discover videos through YouTube search, and they don't necessarily know what they want to watch," said Waters. "This allows you to own the space and capitalize on the queries that are happening for your brand or within your category."
Are you already leveraging these unique ad formats within YouTube? Let us know the success you've seen in the comments section!