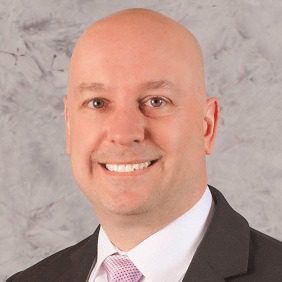 The end is near, and I believe Q2 2017 will finally be the quarter when Sears Holdings files for bankruptcy and calls it quits. I'm not saying that solely because of its most-recent SEC filings, but also as someone who shops Kmart and Sears stores and e-Commerce sites.
I moved to a small town in Connecticut about a year and a half ago, and quickly became a Kmart shopper. It's not something I envisioned in life: It's just that I have two Kmarts conveniently located within about a 15-minute drive of my condo, and the nearest Walmart or Target is at least a half an hour away.
My new surroundings made me see the unwelcoming side of Sears Holdings.
As a reporter who has covered the retail industry for a long time, I'd seen what sort of technology strides Sears Holdings had made, particularly online. In fact, Sears topped Forrester Research's 2015 Retail Omnichannel Functionality Benchmark of 20 leading retailers.
But as a shopper — one who had previously tested buy online/pick up in-store options for research purposes, but didn't really check the stores out — it's been painful to watch the demise of Kmart and Sears.
Seeing Is Disbelieving
There was a time, back in the 1980s, when Kmart was still the King of All Discount Stores. The stores were clean, well-lit places with the latest merchandise and friendly, happy associates waiting to give you a hand.
But when I shop my local Kmart stores now, I see:
An outdated décor and store designs that bring me back to the '70s;
Aisles of off-season clearance merchandise (including an aisle filled with one style of snow boots that didn't sell in the Winter of 2015, either);
An electronics department filled with old-school MP3 players, phone cables and 35mm cameras;
Northwestern University t-shirts and Cincinnati Bengals gloves that seem to be out of place in New England;
POS systems and self-service scanners that could have used updating in 2010; and
Disengaged employees who either have no direction, or seem to be buying time until their store closes.
Where Are The Shoppers?
The bathrooms are clean though, but that's basically because no one is shopping at Kmart stores: Kmart's comp-store sales fell 9.3% in 2016. As a whole, Sears Holdings, to put it lightly, is hemorrhaging money. Since 2010, Sears Holdings has lost $10.4 billion.
Let that sink in. $10.4 billion.
Sears Holdings admitted last week it has "substantial doubt" it can stay in business, which shouldn't come as a surprise to anyone. Instead, the retail community and Wall Street should be asking, "What took so long?"
Every quarter of this decade, business writers and analysts essentially have been writing Sears Holdings' obituary. But there are three reasons the company has staved off bankruptcy for so long:
But these are all finite resources, and Craftsman, DieHard and Kenmore all have higher customer engagement ratings than their parent company, according to research firm Brand Keys. Without these exclusive brands to purchase, the small group of loyal consumers who remain will have no reason to shop at Sears and Kmart stores.
Shop Your Way Loyalty Has Been Over-Emphasized
The Shop Your Way loyalty program, which has been Lampert's pet project and the focus of every quarterly financial report since 2010, was supposed to be Sears Holdings' savior. Ironically, it could be a significant reason for Sears Holdings' downfall.
Instead of focusing on and fine-tuning digital properties for the iconic Sears and Kmart brands, Lampert gambled on having shoppers come in through the Shop Your Way web and mobile portals. The poorly-designed Shop Your Way digital assets are non-intuitive, and they do not feature modern-day search capabilities or filtering. To make matters worse, there is no reference to Kmart or Sears on the Shop Your Way site, giving it a bit of an identity crisis.
Three-quarters of Sears Holdings' revenue is driven by registered Shop Your Way members, but they are not frequent shoppers and spend approximately $300 a year. Lampert said his goal was for those customers to spend 10 times more.
I hate to see people lose jobs, and I hate to see two big slices of Americana — Kmart and Sears — become a bunch of abandoned buildings. But there's a lesson to be learned as well. If you're going to do business in the 21st century, you need to make your stores engaging and inviting, you need a solid game plan for e-Commerce and mobile and you need to invest in technologies and strategies that tie your channels together.