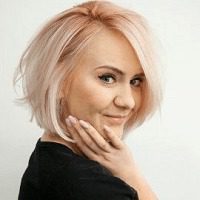 While it may not be as glamorous as launching a new mobile app or introducing virtual reality, having a streamlined process in place for in-store technology deployments is critical to controlling costs and avoiding customer service headaches.
During a Retail TouchPoints Connected Consumer Series webinar, titled: When A Managed Services Approach Produces Better Consumer Experiences, Diana Pace, Partner of Managed Services North America at Toshiba Global Commerce Solutions, highlighted the benefits and best practices for leveraging Managed Services to integrate retail tech solutions in stores.
When To Engage Managed Services
Pace emphasized four key situations when it would be necessary to engage Managed Services, including:
When there's a need for additional resources to focus solely on deployment;
When a single point of contact is needed to manage a multi-vendor environment;
When there's a need for retail expertise during complex integrated solutions; and
When there's a need to be on time, on budget and on scope for a deployment timeline.
"The complexity of an infrastructure technology solution in today's world is really driving the need for seamless management," said Pace. "Technology projects are projects. They have a definite beginning and a definite ending, so you need to be able to scale those resources."
Each project should be set up as follows:
Plan
Pilot
Rollout
Closeout
Pace said the planning process is the most important phase of deployment. "It's the number one reason why projects succeed or fail," she added.
Key strategies in the planning phase include:
Assigning resources;
Creating a staging process;
Creating a Help Desk process;
Escalation and communication planning; and
Creating installation schedules.
Pace emphasized that you don't want to begin deploying technology in-store during peak hours of the day. Avoiding these times "allows minimal customer impact," said Pace.
In fact, research from Information Technology Intelligence Consulting showed that as many as 98% of all types of organizations reported that the average cost of just one hour of downtime was more than $100,000, and 81% said the cost exceeded $300,000.
The Cost Benefits
With Managed Services in place, Pace noted benefits such as:
An increase in lane availability due to efficient processes and strong measurements of an experienced retail team;
An increase in efficiency by 50% to 60% using a managed services team as opposed to in house specialists;
The ability to maximize in-store employees' productivity by minimizing their business disruptions;
Enablement of accurate budgeting of costs with less scope change; and
Accelerated time to value on a retail investment.
For more insight and best practices on deploying Managed Services, check out the webinar on demand here. Plus, check out the rest of the Connected Consumer Series, taking place all week!